Reverend Alexander 'Govie' Anderson (6) of Chanonry
---
Generation VIII 28
Contact the author and navigate this site
Reverend Alexander 'Govie' Anderson (6) of Chanonry b.1808 d.1884 [picture]
Son of John Ford Anderson (1) b.1784 d.1812 and Margaret Skelton b.1784 d.1871 aged 86. More information
Married (1), in 1831, Mary Gavin d. 1864 aged 57 [picture] buried in St Machars Cathedral churchyard, Old Aberdeen, daughter of Dr Alexander Gavin of Strichen and Mary Adamson [picture]. Mary was sister of Margaret Gavin, wife of Reverend James Anderson "High Priest" of Morpeth b.1796 d.1882, not much older but nevertheless of the previous Anderson generation.
They had the following children:
M
i
Francis James Skelton b.1832 d.1833 at Boyndie.
M
ii
Alexander Gavin b.1833 d.1892.
Married in 1861 at Christchurch New Zealand Blanche Emily Campbell b.1834 d.1905 aged 71. They had 9 children.
F
iii
Frances Anne b.1835 d.1898.
Married in 1861 Henry Martyn Barker d.1917 aged 87.
F
iv
Mary Adamson b.1837 d.1910 at Watford [picture]. Pioneering woman Doctor. MD Paris 1879 as medical degrees could not be obtained by women in England in those days. She practised in London and Cannes.
Married 1868 Claud Marshall b.1821 d.1872 aged 50, brother of Mary Adamson Anderson's stepmother, lawyer in Greenock and Procurator Fiscal. They had 1 son b.1872 who died young.
M
v
James George Skelton b.1838 d.1907.
Married in 1871 Elizabeth Garrett d.1917 aged 80.
M
vi
John Ford (2) b.1840 d.1933.
Married in 1872 Gabrielle Coudron of France d.1929 aged 79.
F
vii
Margaret Jane b.1841 d.1893 in London [picture].
Married in 1865 Archibald Stevenson d.1877 aged 38.
F
viii
Jemima Marshall b.1842 d.1915 [picture].
Married in 1864 Johan August Westerberg d.1900 aged 64.
M
ix
William Richard b.1844 d.1895.
Married (1) in 1873 Helen Teresa Scott d.1878 aged 29.
Married (2) in 1880 Edith Stevenson b.1856 d.1937.
F
x
Charlotte Elizabeth "Tattie" b.1848 d.1914.
Married in 1880 John Clarke b.1853 d.1939.
M
xi
Andrew Thomson b.1849 d.1912 at Dyce, Aberdeen. In office at Anderson, Anderson & Co, then a planter in Ceylon. Unmarried.
F
xii
Christina Helen "Nellie" Mcleod b.1850 d.1914 aged 64.
Married in 1871 Acland Campbell Geddes b.1831 d.1908
Married (2), in 1868, Mrs Marion Fairrie Nesbit née Marshall d.1901 aged 78. She was sister of Claud Marshall who married Mary Adamson Anderson (IX 15), Govie's 4th child.
18 April, 2013
Other Information Back to top of page
Reverend Alexander 'Govie' Anderson was educated under the care of Principal Francis Nicoll DD of St Andrews University, having been brought up in Nicoll's house when his mother Margaret Skelton b.1784 d.1871, Nicoll's neice, moved there following the early death, at the age of 28 when Alexander was four years old, of his father John Ford Anderson (1).

He was expected to go in for the Scottish Bar, but he abandoned this for the Church: Rev MA 1826 (aged 18), LL D 1877, St Andrews University. Minister of Boyndie 1830 (aged 21) to 1843. Troubled by the patronage as well as the dogma of the Church, he decided to leave , and came out in 1842, the first minister to do so, just before the Disruption of the Church of Scotland (1843). His son, Dr John Ford (2) told how his mother asked how they would survive, received the answer "The Lord will provide: butter we may not get, but God will make us sure of bread". Not before 1845 did he become minister of the Free Church Minister in Old Aberdeen, but conscience once again forced him out in 1847, by which time he had nine children. He appealed his views to the General Assembly of the Free Church of Scotland, but lost and was excommunicated, a unique event, and some regarded him as a martyr for truth. He later joined the Baptist Church and ministered in Aberdeen for many years at the Hall in George Street.

He started the famous school known as the Gymnasium at Chanonry House, Old Aberdeen in 1848. He retired to Hilton House in Aberdeen in 1876 leaving Dr Barker in full charge of the school, though he occasionally still did some teaching, until 1880 after which time he was in feeble health. He was buried in St Machars Cathedral churchyard, Old Aberdeen.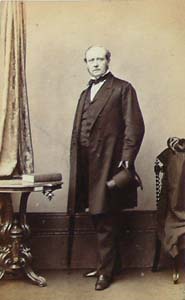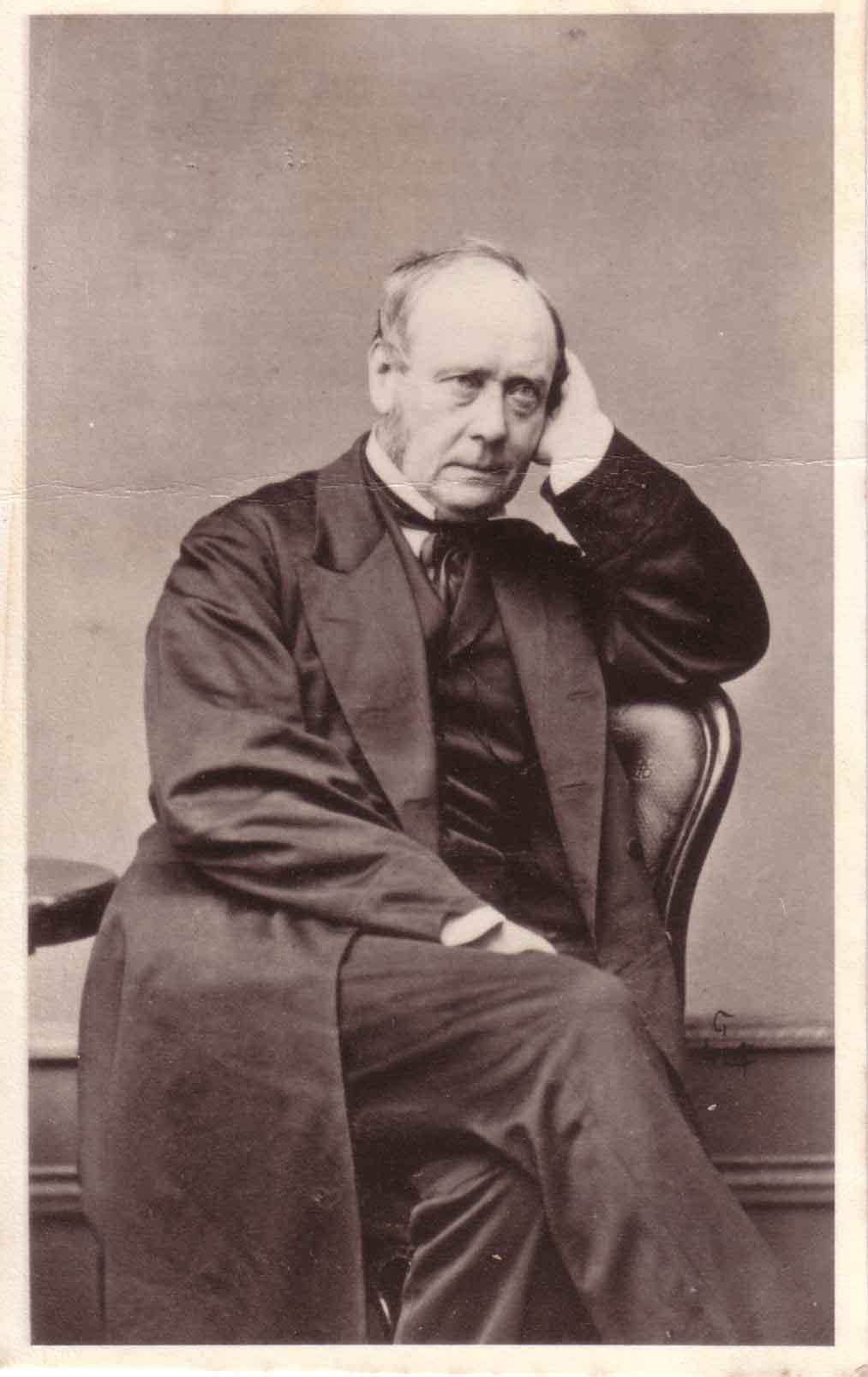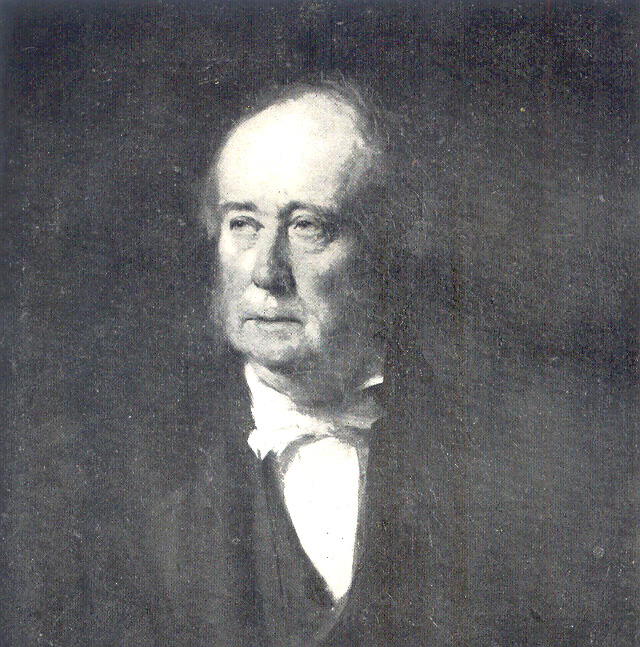 Reverend Alexander 'Govie' Anderson
Thanks to Hew Stevenson for the third photo of Govie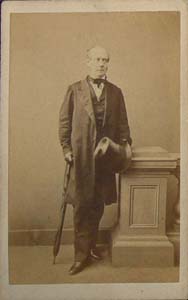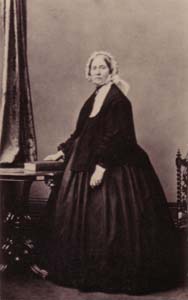 Reverend Alexander 'Govie' Anderson and Govie Anderson's wife (most probably Mary Gavin)
Mary Gavin's father, Doctor Alexander Gavin MD was educated at the parish school and thereafter at the University of Aberdeen, studying Arts then Medicine. He then went to London to study at Surgeon's Hall. Joining the Navy as Assistant Surgeon, his first ship was HMS Arrow, present at the Battle of Copenhagen. He was transferred to Nelson's flagship, HMS Monarch. He later was aboard HMS Boadicea. At the Peace of Amiens (1820), he resigned the Navy and took a practice in his home town of Strichen, where Mary had been born.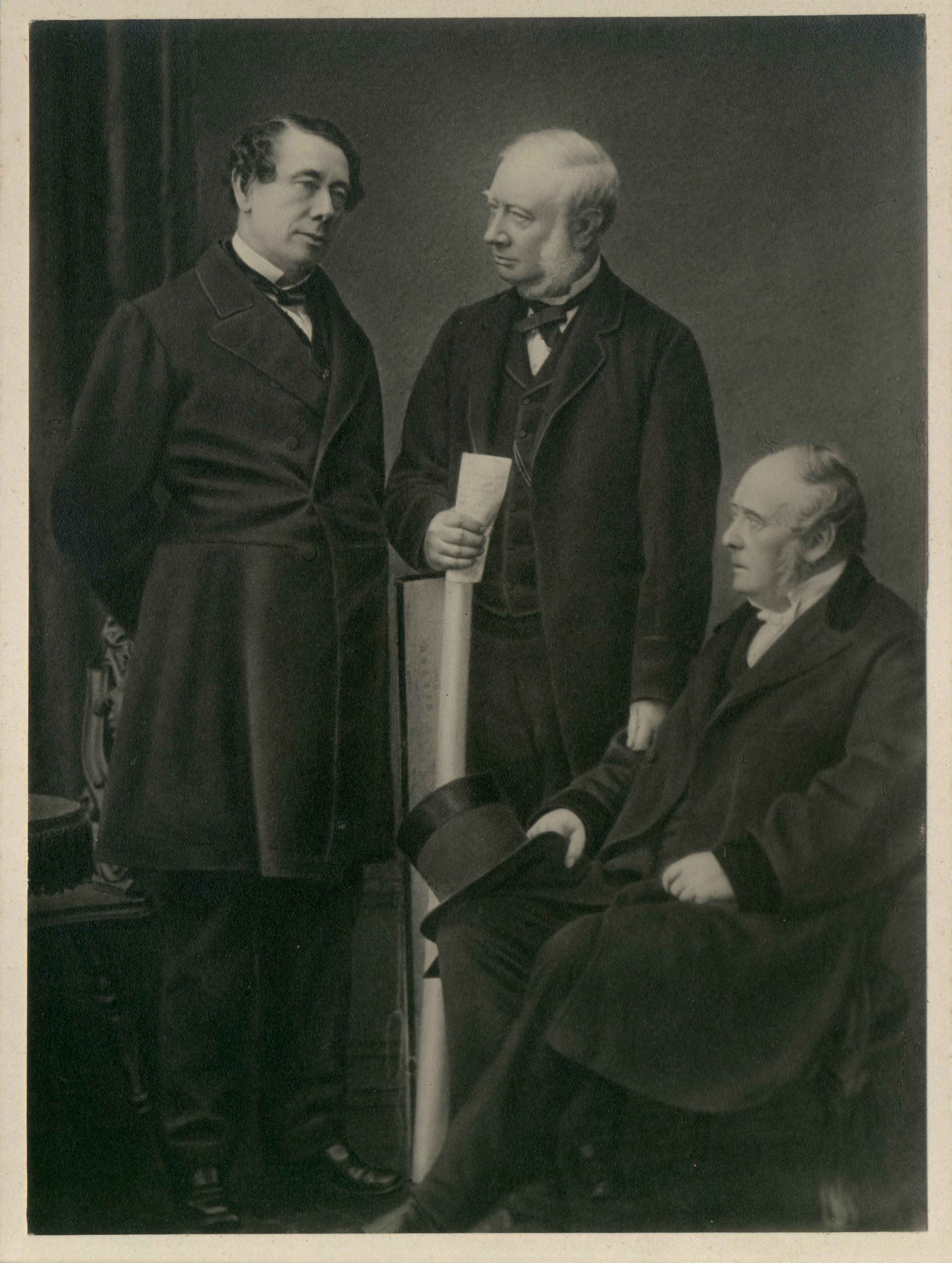 James and Reverend Alexander 'Govie' Anderson and Andrew Murray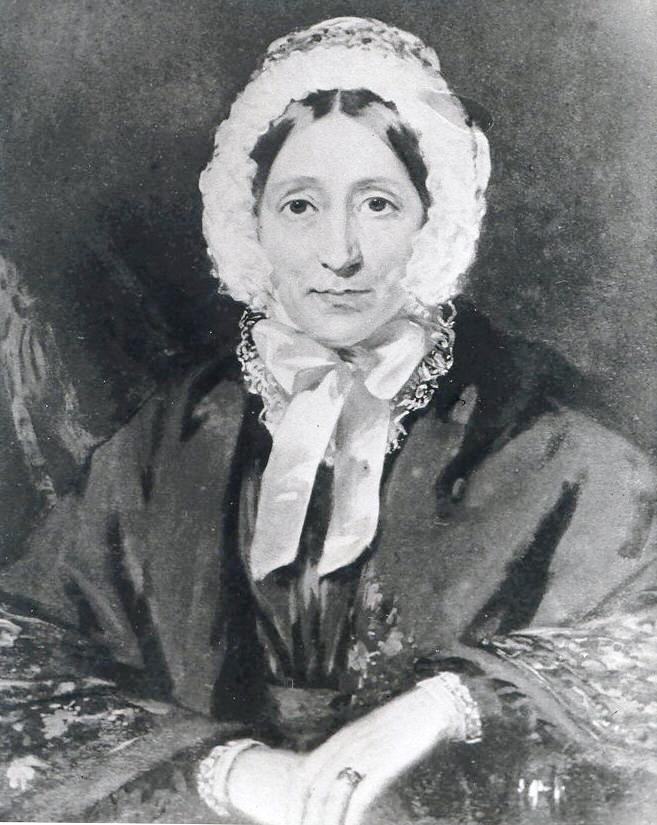 Mary Adamson, wife of Dr Alexander Gavin MD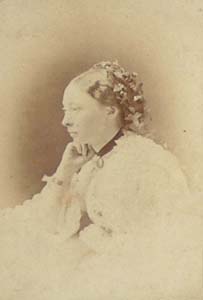 Mary Marshall (Mary Adamson Anderson), pioneering woman doctor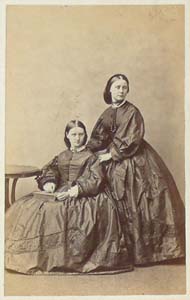 Maggie and Mona Anderson, presumed to be from this family Anderson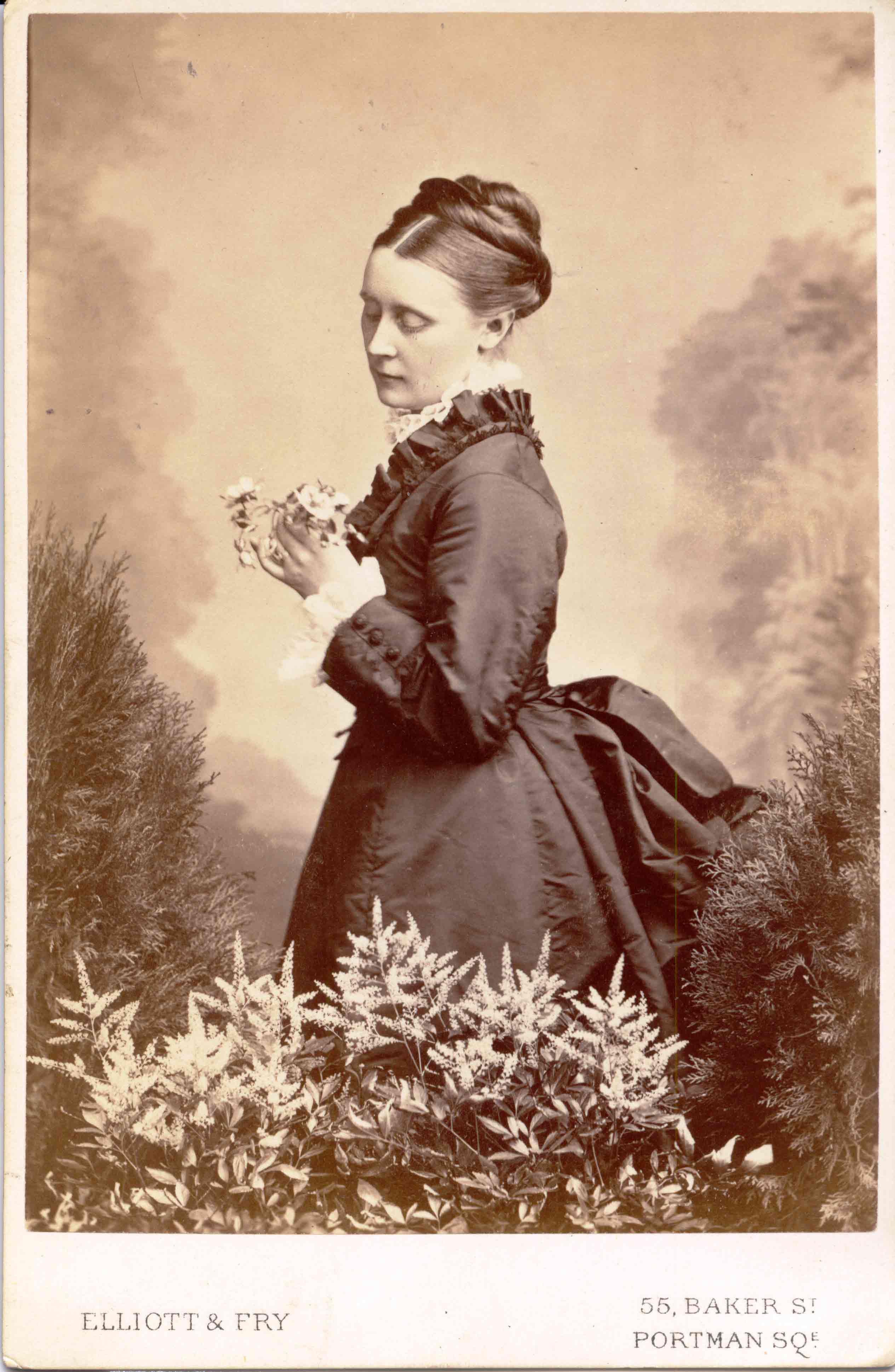 Margaret Jane Anderson b.1841 d.1893
Thanks to Hew Stevenson for this photo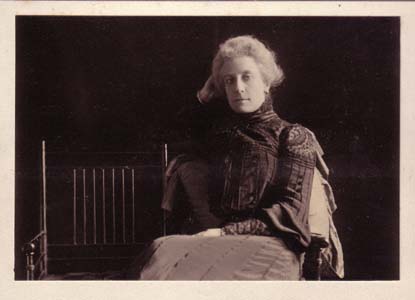 Jemima Marshall Anderson b.1842 d.1915
---
Contact the author and navigate this site
---
Want to ask questions, offer information or pictures, report errors, suggest corrections or request removal of personal information? Contact author
Notes on sources
Anderson family tree
Information is largely taken from the book 'The Andersons of Peterhead'. This was based on the records made by John Anderson 1825/1903 [VIII 32], known as 'China John'. This was brought up to date in 1936 by Cecil Ford Anderson [X 17] and Agnes Donald Ferguson [CS 45 X b]. Many photographs were taken and compiled in an album by Olive Edis (daughter of Mary Murray, daughter of Andrew Murray (2) of Aberdeen). Corrections to both Janet Innes Anderson's and Alexander Murray's death dates from Robert Murray Watt and Iain Forrest.
Forrest family tree
Iain Forrest kindly supplied material to update the Forrest family (progeny of William Forrest) details.
Hibbert family tree
The information is largely taken from a tree compiled by F.B. (she knows who she is!) with extra material found by the author.
Murray family tree
The 'Genealogical Table showing various branches of the Murray family', from which this information was taken, was prepared by Alexander Murray of Blackhouse, extended by Andrew Murray - advocate - Aberdeen circa 1880 and further extended by Arthur Murray Watt 1972. The generational notation is the author's.
Pike family tree
Information from family sources as well as 'Burke's Landed Gentry' 1875
Stevenson family tree and many Stevenson and Anderson photos
Deepest thanks for some fantastic pictures and for writing the wonderful book 'Jobs for the Boys' to Hew Stevenson, which you can see on www.dovebooks.co.uk.
And the rest
Thanks also to all who have written in with information, advice, help and, most importantly, corrections.
© John Hibbert 2001-2013
28 February, 2021