Archibald Stevenson
---
Generation 1
Contact the author and navigate this site
Archibald Stevenson b.1838 d.1877 aged 38. More information
Son of James Stevenson of South Shields b.1786 d.1866 (Jarrow Chemical Works).
Married 1865 Margaret Jane Anderson b.1841 d.1893 in London, daughter of Reverend Alexander 'Govie' Anderson (6) b.1808 d.1884.
They had the following children:
M
i
Archibald Campbell b.1866 d.1932.
Married Mabel Beaty d.1947 daughter of Unknown Beaty, merchant in Liverpool. They had no children. Archibald got MB London;DPH Cambridge; MRCS, LRCP England. Assistant in Bacteriology at University College London and Pathologist, Wellcome Bureau of Scientific Research, London.
F
ii
Mary 'Mollie' Gavin b.1867 d.18 January 1942.
Married in 1890 Lawrence Pilkington b.1855 d.7 October 1941.
M
iii
Harold b.1869 d.1917 [picture]. MA from Aberdeen 1891, became a tea planter in Ceylon. He died the day before he was due to sail for home.
Married in 1908 Anne Bisdee Thorne, Australian, sister of Mrs Herbert Gavin. They had 2 children:
Lawrence Thorne b.1909 (Nigerian Civil Service)
Elizabeth b. 1915.
M
iv
Major-General Alexander Gavin RE CB CMG DSO b.1871 d.13 March 1939² [picture]. Order of St Maurice and St Lazarus. Egypt 1896-8, South Africa 1900-1, Great War, ADC to the King 1925-6, Engineer-in-Chief Army HQ India 1928-32, retired 1932, Colonel Commandant Royal Engineers 1935.
Married in 1909 Elsie Nicol Jobson, daughter of William Jobson, surgeon-major, Army Medical Service. They had four children:
Margaret Joan b.1910;
William Alexander b.1912;
Michael Gavin b.1915 d.29 November 1942.
Married 20 April 1942 in St Michael's Church Sandhurst Margaret Yeoman Gibson d.26 June 2003 (NCO. Woman's Auxiliary Air Force). Wing Commander RAF). Shortly after they were married Mike was posted to Egypt where he died in an air crash. There were no children. His widow Margaret Yeoman 12 April 1947 subsequently married Ronald Gilbert Traill;
John Campbell b.1920.
M
v
James b.1873 d.1875
F
vi
May Margaret OBE b.1875 d.1922 [picture]. Unmarried. One of the principal officers in the WAAC during the Great War. Graduated from Cambridge University (Girton College) in 1897 with a BA (Class: III). Unit Adminstrator WAAC (London Gazette 7 January 1918)
Other information
Archibald Stevenson worked at Jarrow Chemical Works, South Shields.
He was younger brother of James Cochran Stevenson of South Shields who married Eliza Ramsay Anderson, daughter of Reverend James Anderson "High Priest" of Morpeth b.1796 d.1882 (VII 52)¹, and was of course uncle of [James Cochran's daughters] Edith Stevenson, who married William Richard Anderson (IX 20) and Louisa Mary Stevenson who married Sir Kenneth Skelton Anderson.

¹James Anderson (VII 52) b.1796 was only son of John Anderson (VI 6), last of the family to occupy English Mill, Inverugie and grandson of Alexander Anderson (3) (V 4). English Mill was sold in 1857 by James on his father's death. The whole inheritance came to £2,300.

²From the Probate Calendar: "STEVENSON CB CMG DSO Alexander Gavin of the Red Cottage Sandhurst Berkshire died 13 March 1939 Probate London 5 May to Elizabeth Nicoll Stevenson widow and Dorothy Lawrence Pilkington spinster. Effects £4166 7s 11d" (Email from Andrew Traill 10 October 2012 14:59)
photos below
Harold Stevenson
more photos below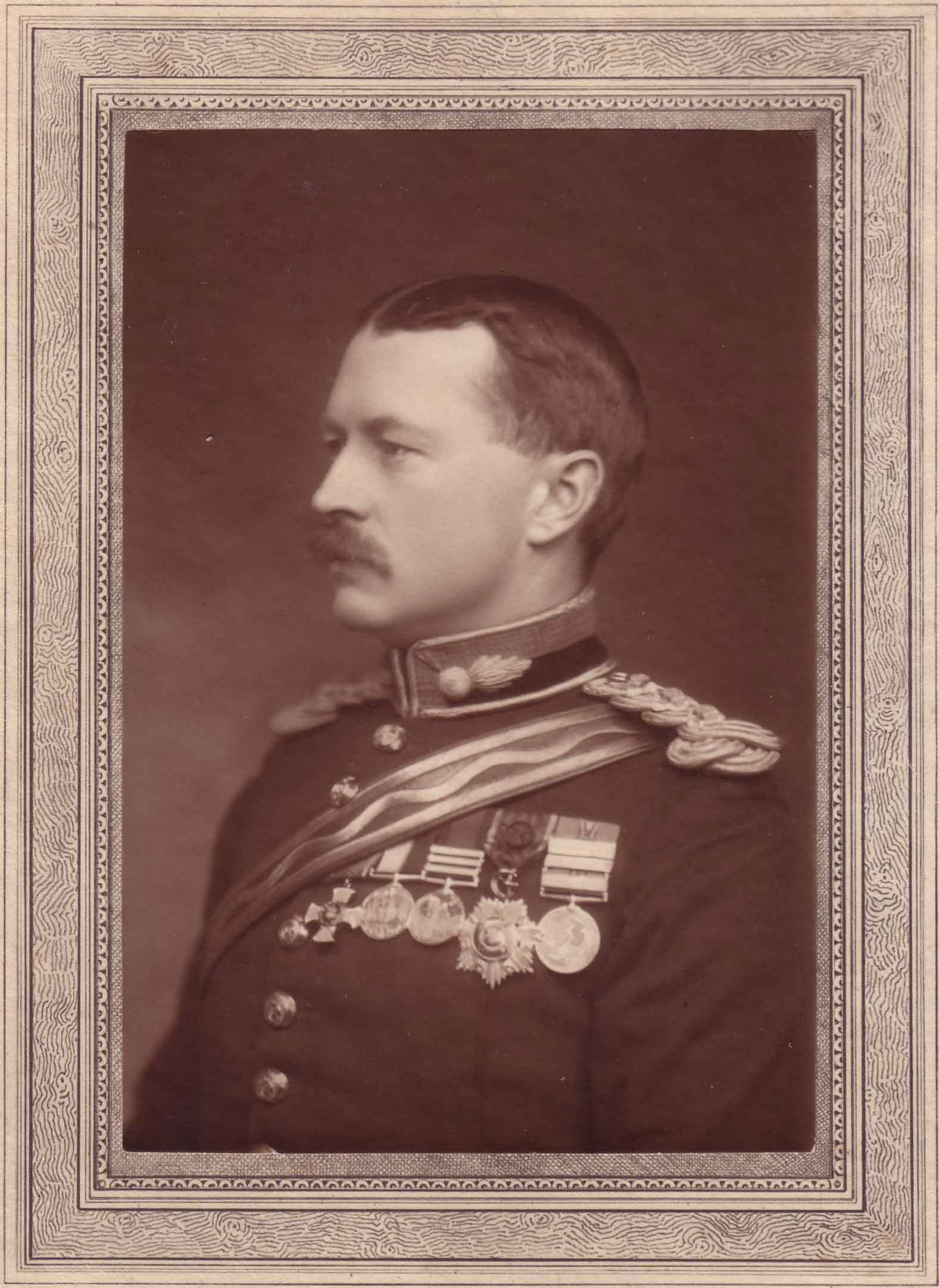 Major-General Alexander Gavin Stevenson RE CB CMG DSO
more photos below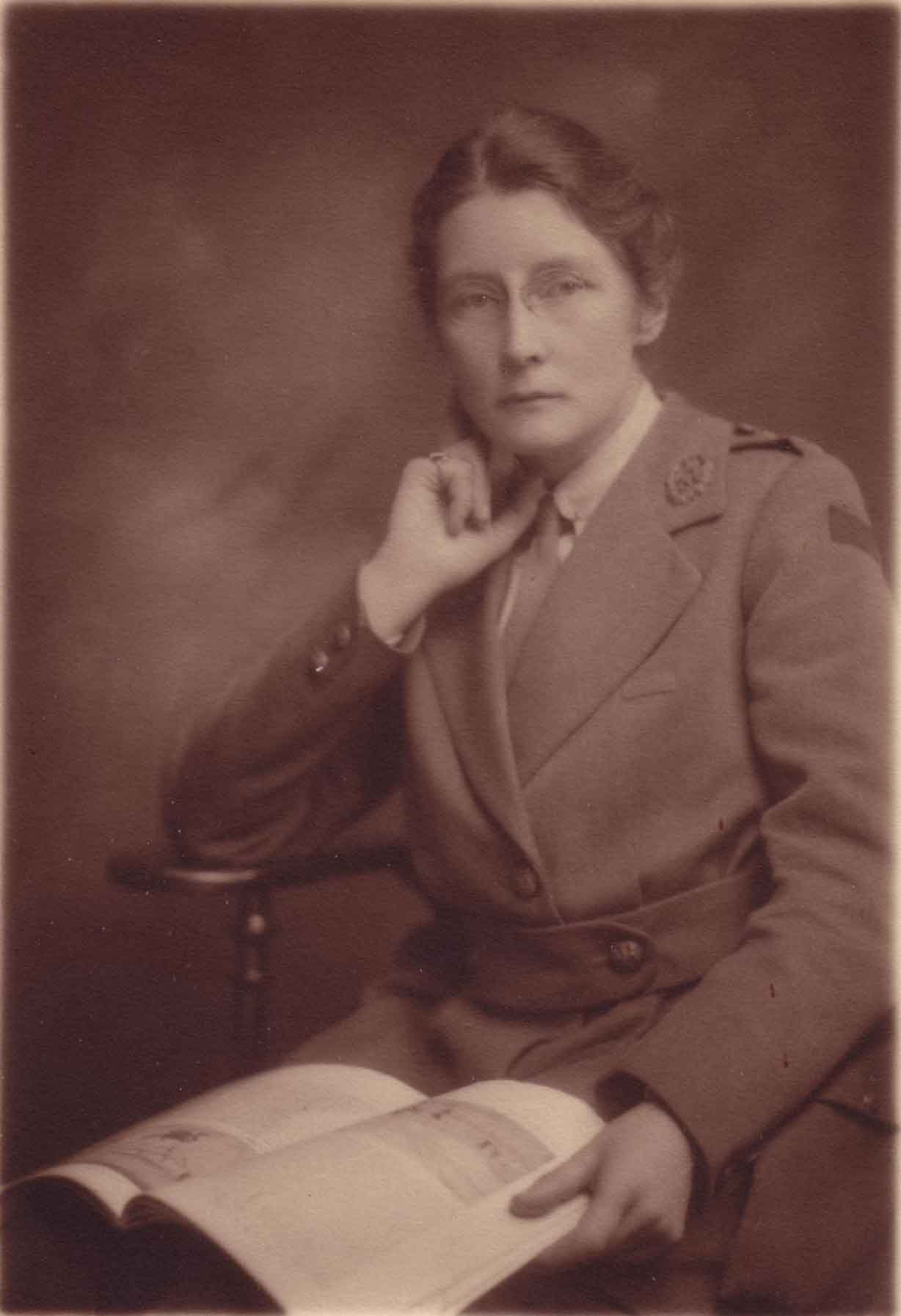 May Margaret Stevenson OBE
---
Contact the author and navigate this site
---
Want to ask questions, offer information or pictures, report errors, suggest corrections or request removal of personal information? Contact author
Notes on sources
Anderson family tree
Information is largely taken from the book 'The Andersons of Peterhead'. This was based on the records made by John Anderson 1825/1903 [VIII 32], known as 'China John'. This was brought up to date in 1936 by Cecil Ford Anderson [X 17] and Agnes Donald Ferguson [CS 45 X b]. Many photographs were taken and compiled in an album by Olive Edis (daughter of Mary Murray, daughter of Andrew Murray (2) of Aberdeen). Corrections to both Janet Innes Anderson's and Alexander Murray's death dates from Robert Murray Watt and Iain Forrest.
Forrest family tree
Iain Forrest kindly supplied material to update the Forrest family (progeny of William Forrest) details.
Hibbert family tree
The information is largely taken from a tree compiled by F.B. (she knows who she is!) with extra material found by the author.
Murray family tree
The 'Genealogical Table showing various branches of the Murray family', from which this information was taken, was prepared by Alexander Murray of Blackhouse, extended by Andrew Murray - advocate - Aberdeen circa 1880 and further extended by Arthur Murray Watt 1972. The generational notation is the author's.
Pike family tree
Information from family sources as well as 'Burke's Landed Gentry' 1875
Stevenson family tree and many Stevenson and Anderson photos
Deepest thanks for some fantastic pictures and for writing the wonderful book 'Jobs for the Boys' to Hew Stevenson, which you can see on www.dovebooks.co.uk.
And the rest
Thanks also to all who have written in with information, advice, help and, most importantly, corrections.
© John Hibbert 2001-2013
28 February, 2021