Andrew Murray (2) of Aberdeen
---
Generation 7:i
Contact the author and navigate this site
Andrew Murray (2) of Aberdeen. b.1808 d.1889 More information
Son of Alexander Murray (4) of Blackhouse b.3 April 1784 at Slap, Turriff, Aberdeenshire d.2 March 1864 at Peterhead and Catherine Johnston b.27 October 1785 at Crimond, Aberdeenshire d.16 January 1818 at Peterhead.
Married Mary Anderson b.1810 d.1891 (VII 29), daughter of Dr John Ford Anderson (1) of Peterhead (VII 23) and Mary Sutter. Mary Anderson was cousin to this Andrew's brother Alexander's wife, Janet Innes Anderson, both of whom being grand-daughters of Alexander "Nosey" Anderson RN b.1747 d.1806.
They had the following children:
F
i
Margaret Skelton b.1838 d.1871. Married in 1862 Archibald Keith MD d.1894 aged 57, philanthropist and founder of the Porthill Schools, Aberdeen. They had the following children:
 George Murray b.1863;
 Mary b.1865.
M
ii
Alexander b.1840 d.1918. Unmarried. Advocate in Aberdeen.
F
iii
Katherine b.1842 d.1916.
Married Sir William Duff Gibbon b.1837 d.1919¹, son of Reverend Charles Gibbon DD and Ann Duff, KB 1912 for his 56 years developing the tea industry in Ceylon and for his services to the Legislative Council in Kandy, Ceylon², a tea planter in Kandy, Ceylon, lived at Bournemouth 1911 - 1919¹. See 'Twentieth century impressions of Ceylon' by Arnold Wright, Reprinted by Asian Educational Service, New Delhi, 1999. They had 4 sons and 4 daughters:
 Mary b.1864;
 Annie Grace b.1866;
 Charles b.1868;
 Katherine Ellen MacDonald b.1870;
 Andrew Murray b.1872;
 John Murray b.1875;
 Jessie Eyre Duff b.1877 d. 23 Nov 1955¹ (married 7 November 1906 Colonel Douglas Edward Cayley);
 William Duff b.1880.
¹ Burke's peerage / thepeerage.com.
² http://www.curiousfox.com/history/hampshire_9.html
M
iv
John b.1843 d.1873 unmarried. Doctor at Middlesex Hospital, London.
M
v
Andrew b.1848 d.1925. Advocate in his father's firm in Aberdeen.
Married (1) Elizabeth Mary Duncan Pond d.1878. They had one daughter:
 Elizabeth Mary b.1878.
Married (2) Susan Torrey d.1919. No children.
F
vii
Mary b.1853 d.1931 [picture]. Married in 1874 Arthur Wellesley Edis MD [picture] who practised in London. They had 3 daughters:
 Mary Olive b.1876 d.1955 [picture] who took so many of the pictures on this website, collected others and compiled them in an album [more information]
 Millie b.1880
 Katherine b.1880.
M
viii
James McCombie b.1855 d.1930. Planter in Ceylon and music teacher in USA.
Married (1) Anne Cowen. They had the following children:
 Andrew
 Louise
 James.
Married (2) Jenny Tombs.
Other Information
Arthur Wellesley Edis was Professor of gynaecology at UCH. They lived at 22 Wimpole Street, London, where Arthur had a medical practice.

Mary Olive Edis had twin sisters, four years younger than her, Katherine and Emmeline. Olive's great uncle was Dr. John Murray (1809-1898), a surgeon with the Bengal Medical Service. He photographed Mughal architecture in India, making some 600 images, often 18 x 14 inches (salted paper prints from paper & collodion negs.), many of which are now in the BL collection. He retired to Sheringham in 1871. His descendents sold their collection at Sotheby's in 1999.

Olive photographed John Murray's daughter Caroline (said to have been her first photograph) in 1900. In 1903 or 1905, Olive & Katherine, as partners, opened a studio at 39 Church Street, Sheringham. Olive used only natural light when making photographs. Her printing, first done by her sister Katherine and later by Lilian Page, included platinotype, sepia platinotype or autochrome. In 1910, Olive's photographs were regularly appearing in the Illustrated London News and in 1912 she started making autochrome images. She became an RPS member in 1913 and in that year won a medal for her autochrome portraits in the RPS exhibition. In 1914 she was elected FRPS and designed an autochrome viewer, known as a diascope, which she patented (GB17132). The two sisters specialised in portraits of local fisherman and members of the local gentry. She later had studios in Farnham, Surrey and Ladbroke Grove, London. Edis worked with platinum prints and from 1912 she pioneered colour autochrome photography. Her sitters included George Bernard Shaw, Emmeline Pankhurst and the Duke of York.

In 1914, Edis was elected a Fellow of the Royal Photographic Society. Although her income came from her work as a studio portraitist in March 1919 she was commissioned by the National (later Imperial) War Museum to photograph the work of British women in France & Flanders and, at the same time, made deeply moving images of the desolation of war.

In 1920 she was asked to undertake a commission to make advertising photographs for the Canadian Pacific Railway and did the work during July to November. The plates were exhibited at the 1921 Toronto Fair, and at the Canadian Pacific Offices in London in 1922, but apart from a few 'seconds' there is no trace of the main body of work. These are probably the earliest known colour images of Western Canada.

In 1928, when she was 52, Olive married Edwin Henry Galsworthy, a cousin of the novelist John Galsworthy, a solicitor and director of Barclays bank. John Galsworthy, it is said, used the Anderson family as a blueprint for his Forsyte Saga. This family connection opened doors into society and she photographed many people of national importance. Olive and Edwin had a residence in 32 Ladbroke Square, London and in Sheringham they moved to a new house in South Street. Olive extended her business to include the printing and sale of real photographic postcards. In 1951 Olive exhibited photographs of fisherman at Sheringham. Many of these images were reproduced in the book Face to Face – Sheringham, Norfolk: The Remarkable Story of Photographers Olive Edis & Cyril Nunn, by Alan Childs, Cyril Nunn and Ashley Sampson (Halsgrove, 2005)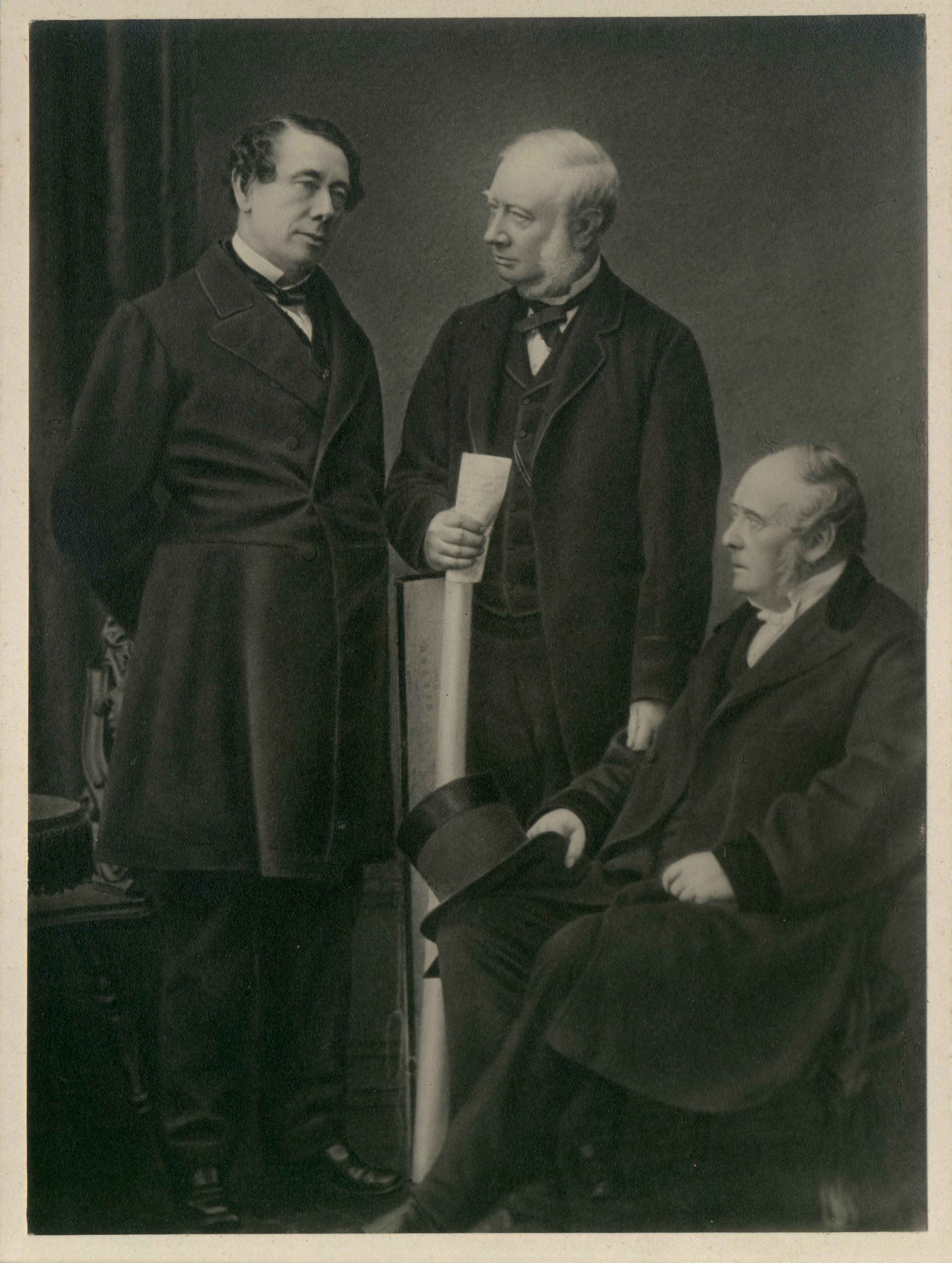 James and Reverend Alexander 'Govie' Anderson and Andrew Murray
Andrew Murray of Allathan, New Deer. Firm of Murray and McCombie, advocates of Aberdeen.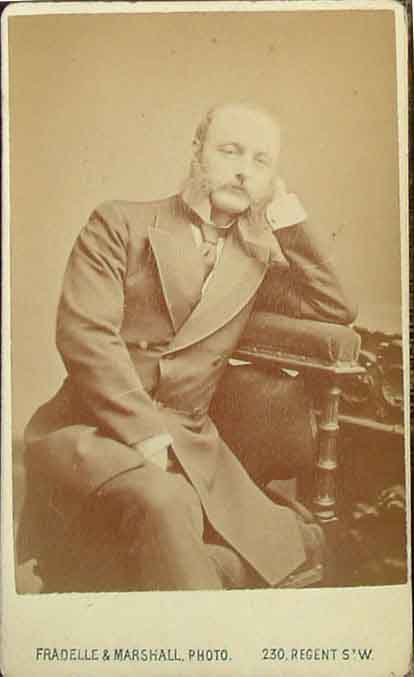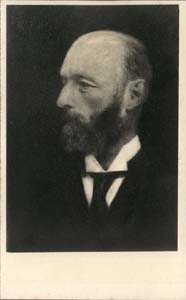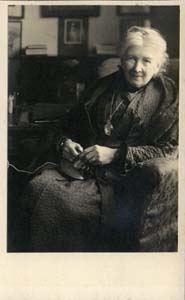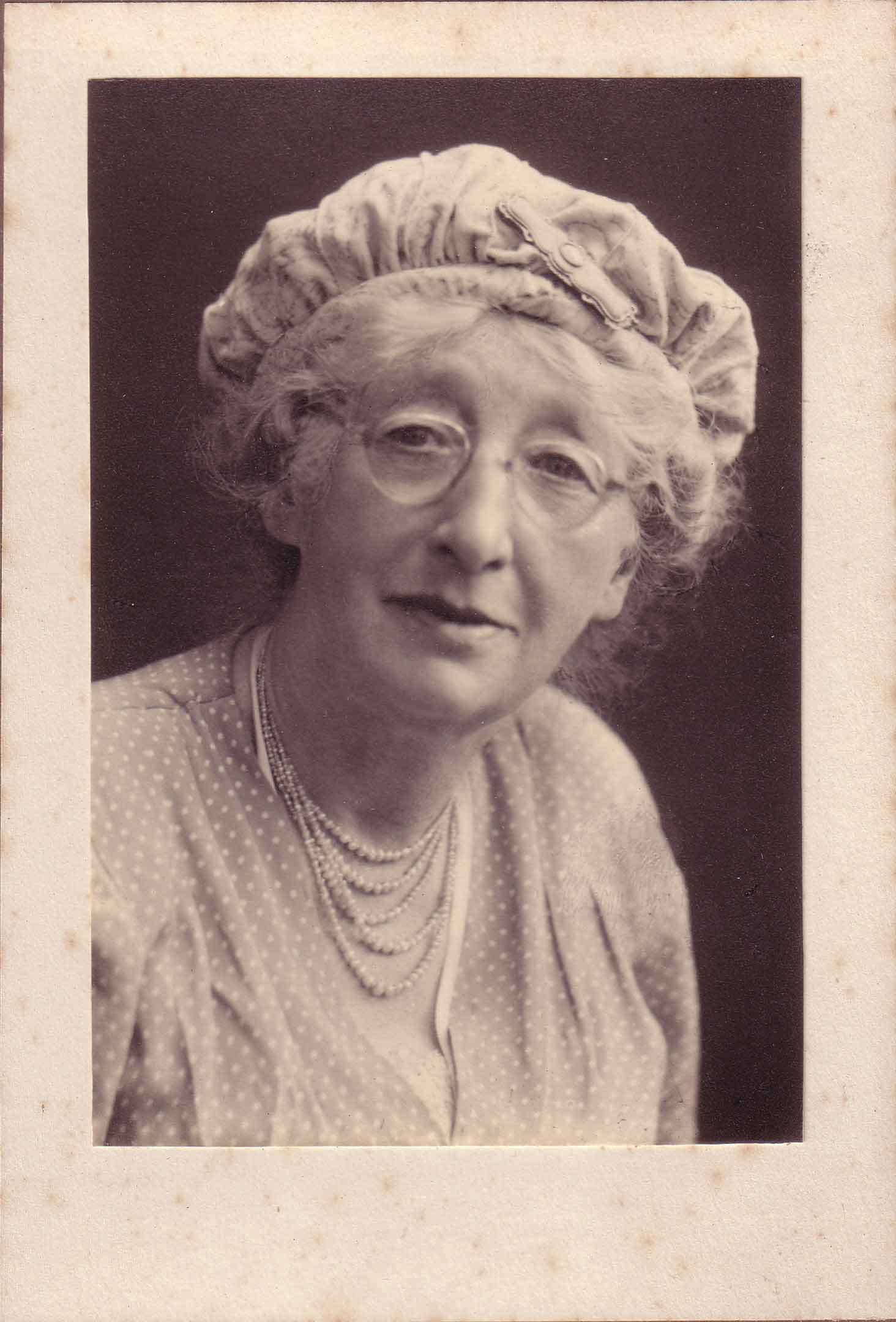 Mary Olive Edis b.1876
---
Contact the author and navigate this site
---
Want to ask questions, offer information or pictures, report errors, suggest corrections or request removal of personal information? Contact author
Notes on sources
Anderson family tree
Information is largely taken from the book 'The Andersons of Peterhead'. This was based on the records made by John Anderson 1825/1903 [VIII 32], known as 'China John'. This was brought up to date in 1936 by Cecil Ford Anderson [X 17] and Agnes Donald Ferguson [CS 45 X b]. Many photographs were taken and compiled in an album by Olive Edis (daughter of Mary Murray, daughter of Andrew Murray (2) of Aberdeen). Corrections to both Janet Innes Anderson's and Alexander Murray's death dates from Robert Murray Watt and Iain Forrest.
Forrest family tree
Iain Forrest kindly supplied material to update the Forrest family (progeny of William Forrest) details.
Hibbert family tree
The information is largely taken from a tree compiled by F.B. (she knows who she is!) with extra material found by the author.
Murray family tree
The 'Genealogical Table showing various branches of the Murray family', from which this information was taken, was prepared by Alexander Murray of Blackhouse, extended by Andrew Murray - advocate - Aberdeen circa 1880 and further extended by Arthur Murray Watt 1972. The generational notation is the author's.
Pike family tree
Information from family sources as well as 'Burke's Landed Gentry' 1875
Stevenson family tree and many Stevenson and Anderson photos
Deepest thanks for some fantastic pictures and for writing the wonderful book 'Jobs for the Boys' to Hew Stevenson, which you can see on www.dovebooks.co.uk.
And the rest
Thanks also to all who have written in with information, advice, help and, most importantly, corrections.
© John Hibbert 2001-2013
28 February, 2021