James "The Old Frog" Anderson
---
Generation VIII 30
Contact the author and navigate this site
James "The Old Frog" Anderson b.1811 d.1897. More information.
Son of John Ford Anderson (1) b.1784 d.1812 and Margaret Skelton, b.1784 d.1871
Married in 1849 Eliza Murray d. 1890 aged 60, daughter of Surgeon-General John Murray MD, Inspector General of Hospitals, and his wife (unknown) Fraser. John Murray was cousin of Andrew Murray, who married this James' sister Mary, and Alexander Murray
They had the following children:
F
i
Eliza Fraser b.1850 d.1864.
F
ii
Margaret Skelton b.1851 d.1903.
Married in 1888 Thomas Cecil Curwen d.1922 aged 68.
F
iii
Emily b.1853 d.1889.
Married in 1876 Robert Camperdown Haldane d.1914 aged 67, of Lochend and North Rooë, Shetland. Half-brother to Lord Haldane of Cloan.
M
iv
James Skelton b.1855 d.1858.
F
v
Mary Jane b.1856 d.1902. Unmarried.
F
vi
Jemima Skelton b.1859 d.1931 [picture]. Unmarried.
M
vii
Murray b.1860 d.1885. Unmarried.
F
viii
Bertha Warden b.1862 d.1942 [picture].
Married in 1890 Sir William Milligan d.1929 aged 65.
M
ix
Hugh Kerr b.1865 d.1928.
Married in 1894 Jessie Mina Innes d.1946.
M
x
Kenneth Skelton b.1866 d.1943.
Married in 1894 Louisa Mary Stevenson
F
xi
Ruth b.1870 d.1945. Unmarried.
Other Information Back to top of page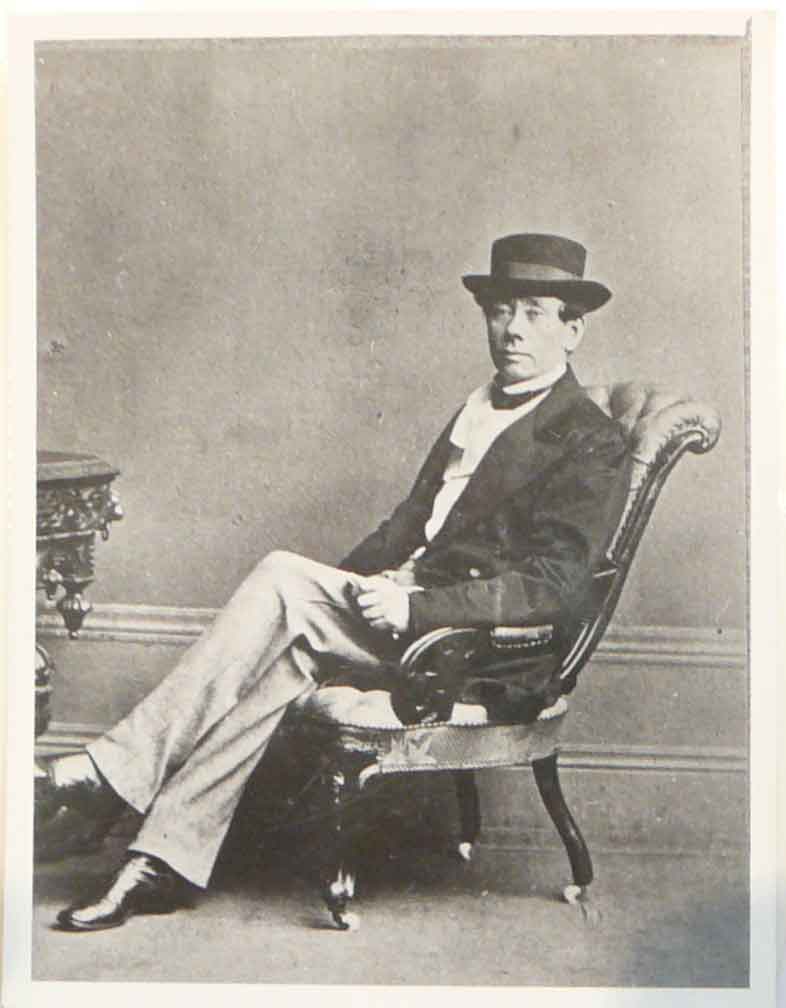 James "The Old Frog" Anderson b.1811 d.1897
James Anderson, founder of the Frognal branch of the Andersons, was educated under the care of Principal Francis Nicoll DD of St Andrews University, having been brought up in Nicoll's house when his mother Margaret Skelton b.1784 d.1871, Nicoll's neice, moved there following the early death, at the age of 28 when James was one year old, of his father John Ford Anderson (1).

He was expected to go in for the Scottish Bar, but he abandoned this for a love of shipping and moved to London in 1828 to the office of James Thomson & Co, shipowners, then of 8 Billiter Square, founded 1797, with which his Skelton uncles would have had contact through their Peterhead shipping interests. James Thompson & Co were agents for the ship captained from 1820 by Alexander "Sandy" Anderson He became partner in this firm which changed its name to Anderson, Thomson & Co in 1842, then Anderson, Anderson & Co in 1869, who, with Green & Co, were joint founders in 1878 of the Orient Co. The firm built and moved into 5 Fenchurch Avenue in 1877.
In 'The Forging of a Family' by Auckland Campbell Geddes and there is only one reference to Thomson:-

"... He [James Anderson] was another of those to whom the romance of tall ships made overwhelming appeal, and with relatives in the world of shipping he was well placed to gain a foothold in that sphere. In London the agents for the Uncle Sandy - Skelton venture with the purchased French prize were the firm of James Thomson & Co of 8 Billiter Square. Nothing could have been more appropriate than the appointment of young James Anderson, aged seventeen, to be the London agent, under the supervision of Mr Thomson, of the ship which traded for the joint account of his Skelton uncles and his Uncle Sandy who commanded her. James was a well-educated, extremely able young man; and Mr Thomson soon found him invaluable. As the years passed James became the brains of the business, and in 1842, at the age of 32, was made partner, the reconstituted firm being styled Anderson, Thomson & Co."

Later, after the company was renamed Anderson, Anderson & Co, the compensation for Thomson was subject to a court case decided on 19 February 1870 (The Times Law Reports Vol XXII pub 25 June 1870 p.570: search Google books for Thomson v Anderson).

James bought the Hilton Estate in Aberdeen and Frognal Estate, Hampstead and lived at Frognal Park, Hampstead, and retired in 1889. He was Chairman of the Scottish Provincial Insurance Co, Director of the Bank of British Columbia and various other companies. Member of the Committee of Lloyd's Registry and of the General Shipowners' Society.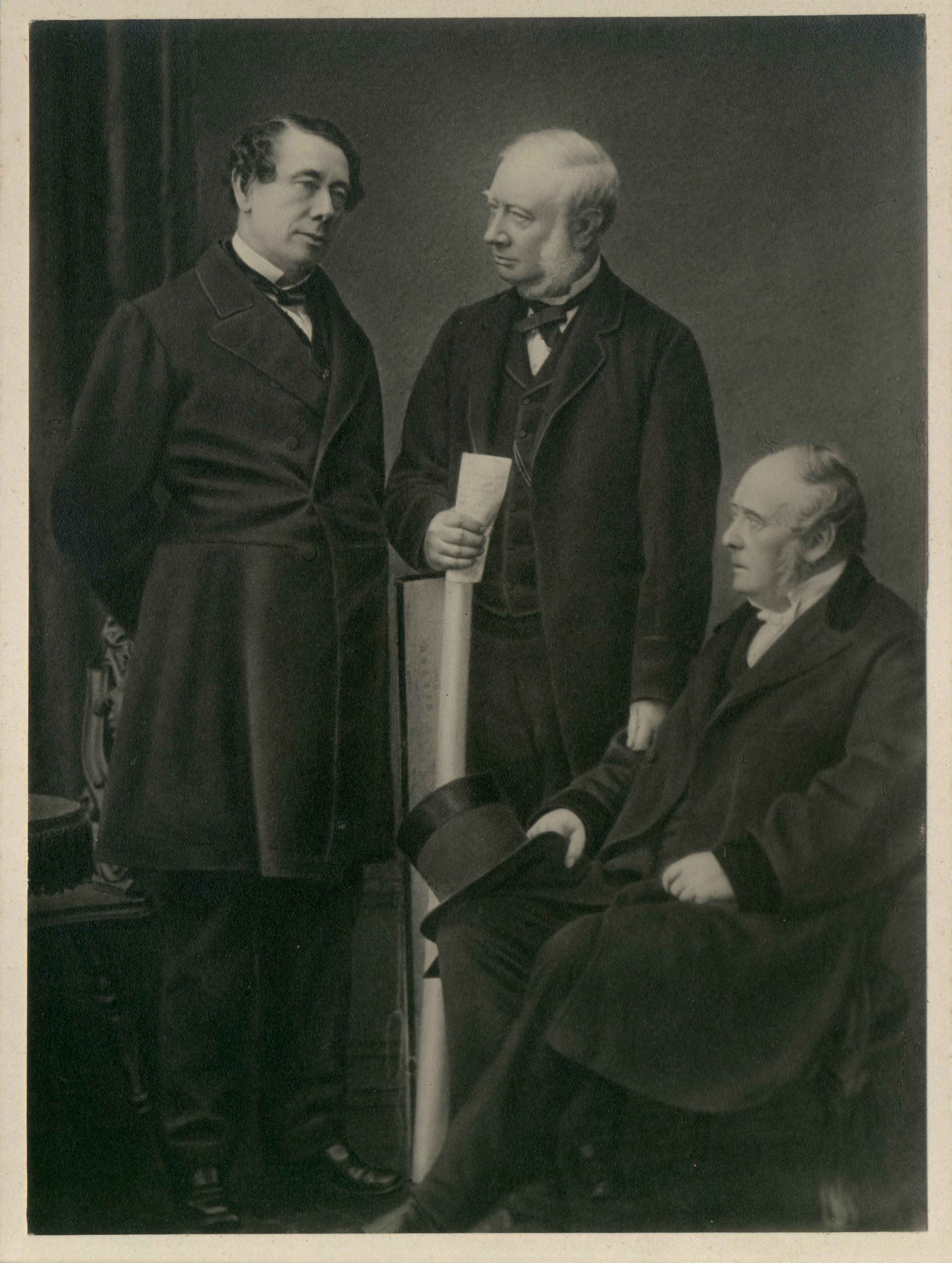 James and Alexander 'Govie' Anderson and Andrew Murray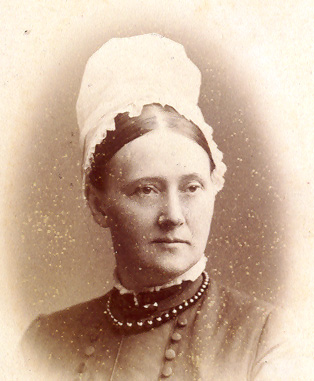 Jemima Skelton Anderson b.1859 d.1931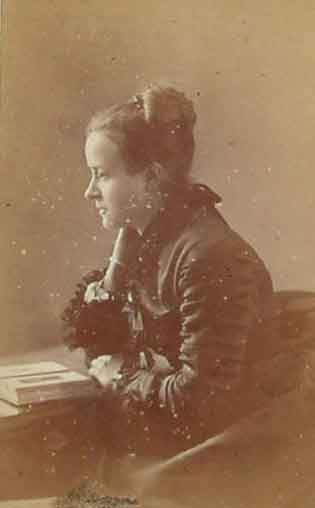 Bertha Warden Anderson b.1862 d.1942
---
Contact the author and navigate this site
---
Want to ask questions, offer information or pictures, report errors, suggest corrections or request removal of personal information? Contact author
Notes on sources
Anderson family tree
Information is largely taken from the book 'The Andersons of Peterhead'. This was based on the records made by John Anderson 1825/1903 [VIII 32], known as 'China John'. This was brought up to date in 1936 by Cecil Ford Anderson [X 17] and Agnes Donald Ferguson [CS 45 X b]. Many photographs were taken and compiled in an album by Olive Edis (daughter of Mary Murray, daughter of Andrew Murray (2) of Aberdeen). Corrections to both Janet Innes Anderson's and Alexander Murray's death dates from Robert Murray Watt and Iain Forrest.
Forrest family tree
Iain Forrest kindly supplied material to update the Forrest family (progeny of William Forrest) details.
Hibbert family tree
The information is largely taken from a tree compiled by F.B. (she knows who she is!) with extra material found by the author.
Murray family tree
The 'Genealogical Table showing various branches of the Murray family', from which this information was taken, was prepared by Alexander Murray of Blackhouse, extended by Andrew Murray - advocate - Aberdeen circa 1880 and further extended by Arthur Murray Watt 1972. The generational notation is the author's.
Pike family tree
Information from family sources as well as 'Burke's Landed Gentry' 1875
Stevenson family tree and many Stevenson and Anderson photos
Deepest thanks for some fantastic pictures and for writing the wonderful book 'Jobs for the Boys' to Hew Stevenson, which you can see on www.dovebooks.co.uk.
And the rest
Thanks also to all who have written in with information, advice, help and, most importantly, corrections.
© John Hibbert 2001-2013
28 February, 2021