James Cochran Stevenson of South Shields
---
Generation 2 / VIII 56
Contact the author and navigate this site
James Cochran Stevenson of South Shields b.9 October 1825 at Glasgow d.11 January 1905 at Eltham Court [other information].
Son of James Stevenson of South Shields b.1786 d.1866 (Jarrow Chemical Works) and elder brother of Archibald Stevenson d.1877 aged 38, husband of Margaret Jane Anderson b.1841 d.1893 in London, daughter of Reverend Alexander 'Govie' Anderson (6) b.1808 d.1884.
Married 1855 Elisa Ramsay Anderson b.16 February 1830 at St Fergus, Aberdeenshire d.14 August 1908 at Eltham Court [picture], daughter of Reverend James Anderson D.D., "High Priest" of Morpeth, b.1796 d.1882 and Margaret Gavin
They had the following children:
F
i
Edith b.1856 d.1937
Married in 1880 William Richard Anderson b.1844 d.1895 aged 50.
F
ii
Amy b.1857.
Married in 1887 Reverend William Malcolm MacGregor DD, Principal and Professor of Trinity College, Church of Scotland, Glasgow. Moderator of the General Assembly of the United Free Church of Scotland 1919. They had the following children:
 Duncan Campbell b.1888 Fellow and tutor of Balliol College, Oxford.
 (married in 1915 Dorothy C Moir, having children
  Duncan Fleming b.1916);
 Elisabeth b.1890, unmarried, on staff at Theological College, Manchukuo;
 Margaret b.1903
 (married Richard Shaw Champion, Colonial Civil Service, Transjordania, having children
  John Stuart b.1921,
  Elisabeth Mary b.1924,
  Antony b.1928);
 James Cochran Stevenson b.1907, BBC, London
 (married Katherine M Gray, having children
  Helen Mary b.1922,
  Alice Patricia b.1924,
  Jean Marcia b.1924,
  Anne Elisabeth b.1929); .
F
iii
Florence Margaret b.1860 d.1909 at Bexhill. Girton College, Cambridge.
Married in 1886 MacKay Donald Scobie MacKenzie d.1934 aged 88, Bank Manager. They had the following children:
 Marjorie Scobie b.1888 unmarried;
 Boyce MacKay Scobie b.1889 d.1918 in WW1 unmarried;
 Barbara Scobie b.1898 unmarried.
M
iv
James Shannan b.1862 d.1919 unmarried. Scholarship at Harrow. Cambridge, then planter in Ceylon
M
v
Arthur Gavin b.1863 d.1927 [picture]. Harrow and Cambridge. Estate agent, LNER.
Married in 1895 Catherine Grace Radford Wheeler b. d.. They had the following children:
 Bertha Gavin b.1896 d.1918 in WW1 unmarried;
 James Arthur Radford b.1901 business, artistic metal work.
M
vi
Hew b.1865. MIME Chief Engineer and General Manager of Crompton & Co, Electrical Engineers. Chairman of Field Press Ltd, Chairman of Northern Press Ltd. Later JP in Northumberland.
Married 1901 Agnes Veronica Cowell b.1877 d.1960 [picture]. They had the following children:
 Sheila b.1902, Cheltenham Ladies College and Girton College, Cambridge;
 Charles b.1903, Marlborough and Clare College, Cambridge, called to the Bar in 1926;
 Margaret b.1907 St Leonard's, St Andrew's. Air pilot's A licence, 1930.
F
vii
Louisa Mary b.1866 d.1854. For many years a Poor Law Guardian for Kingston in Surrey.
Married in 1894 Sir Kenneth Skelton Anderson b.1866 d.1943.
M
viii
Charles b.3 March 1868 d.30 March 1895 at New York unmarried.
F
ix
Hilda b.1869. Girton College Cambridge (Scholar, 1st Class History Tripos) First woman elected to Newcastle School Board, 1897. Northumberland County Education Committee 1903. MP St.Ives 1928 - 9. JP.
Married in 1898 Walter Runciman of Doxford, Northumberland b.1870 (only son of Lord Runciman b.1847 1st Baron of Shoreston [created 1933] and Baronet [created 1906], JP, senior partner in Runciman & Co, Chairman of Shipping Companies &c), Right Honourable PC 1908, JP, Parliamentary Secretary Local Government Board 1905 - 7, Financial Secretary to the Treasury 1907 -8, President Board of Education 1908 - 11, Board of Agriculture 1911 - 4, Commissioner of Woods Forests and Land Revenues 1912 - 4, Prsident of the Board of Trade 1914 - 6 and from 1931, MP for St Ives 1929 - 31. BA Trinity College Cambridge 1892, MA 1895, Hon. DCL Oxford, Hon LLD Manchester and Bristol, President Cham,ber of Commerce and Director of many Shipping Companies. Owner of Isle of Eigg, Scotland. They had the following children:
 Walter Leslie b.1900;
 Margaret b.1901;
 James Cochran Stevenson b.1903;
 Ruth b.1907;
 Katharine b. 1909.
F
x
Elizabeth Frances b.1871. Unmarried. MA (Durham), Classical Tripos class II and Moral Sciences class II, Girton College, Cambridge. Lecturer in Economics, Armstrong College, Newcastle (Durham University) 1914 - 23, acting Professor of Economics 1914 - 6. Lecturer in Economics Southampton University College 1925 - 6. Instructor in Economics Wellesley College, Massachussets 1930 - 1.
On Northeast coast Industrial Survey by Armstrong College 1931. Newcastle Education Committee and other educational work. Committee of University College, London. Member, Royal Institute of International Affairs and other public work and writings.
M
xi
Ronald Cochran b.1873 d.1934. RNVR 1905, served in WW1 with retiring rank of Commander.
Apprenticed Simpson's Engineering works, London. Joined Northern Press 1895, Secretary 1896, joined Board 1906, Joint Managing Director 1919. Manager of South Shields Savings Bank 1901, Trustee and Managing Committee 1925, Custodian Trustee 1930. Trustee of Ingham Infirmary . Played rugby for Scotland 3 years running.
Married 1900 Christina Katherine Cowell b.1875 d.1962 [picture]. They had the following children:
 Christina Cochran b.1901
 (married in 1924 Alexander Gordon Guthrie having children
  Christina Gordon,
  Jane Gordon,
  Georgina Gordon,
  Caroline Maule Gordon);
 Shannan b.1903 RN retired
 (married in 1929 Daphne Evelyn House having children
  Ronald Shannan,
  James Shannan,
  Hew,
  Unknown);
 Helen b.1905 unmarried in 1935;
 Jean b.1909
 (married in 1935 Richard Cecil Gatehouse having unknown children).
F
xii
Dora Jane b.1876. Northumberland JP, various local committees eg Unemployment Advisory Board, National Council of Women &c.
Married in 1899 John Charles Peace Thompson b.1870, son of John Thompson MA b.1832 d.1908 of Trinity College, 19th Wrangler, JP and Mining Engineer. MA Trinity College Cambridge, Solicitor and Notary Public, 12 Victoria Square, Newcastle. They had the following children:
 Janet Peace b.1900. MA Edinburgh. League of Nations Secretariat Geneva 1925 - 7
 (married in 1928 John Rowlatt b.1898
 [son iii of Right Honourable Sir Sydney Arthur Taylor Rowlatt KCSI, Judge King's Bench Division 1912 - 32],
 MC BA Oxford 1921, Barrister 1922, assistant in office of Parliamentary Counsel to the Treasury,
 having children
  Elisabeth b.1929,
  Joanna Mary b.1931,
  Charles b.1933,
  Richard John b.1937);
 Josephine Gavin b.1902, Assistant Sister and Tutor, University College Hospital, unmarried in 1935;
 John Stevenson b.1904, MA and scholar Clare College Cambridge, Electrical Engineer, Research Department, General Electric Company
 (married in 1931 Isobel Ferrier Ambler having one child
  Rachel Milward b.1935);
 Mary Adamson b.1907 unmarried in 1935;
 Sarah Maskell b.1909 d.
 (married in 1933 Alexander King, lecturer in Chemistry, London College of Science, having one child
  Jane Mitchell b.1934);
 Elizabeth Cochran b.1912, farmer;
 Dinah Scott b.1915, in training for teaching in 1935;
 Lydia Shannan b.1917.
Other information Back to top of page
MP for South Shields 1868-95. President of Ingham Infirmary for 18 years. Member of the Tyne Improvement Commission from 1850, Chairman from 1880 to 1900.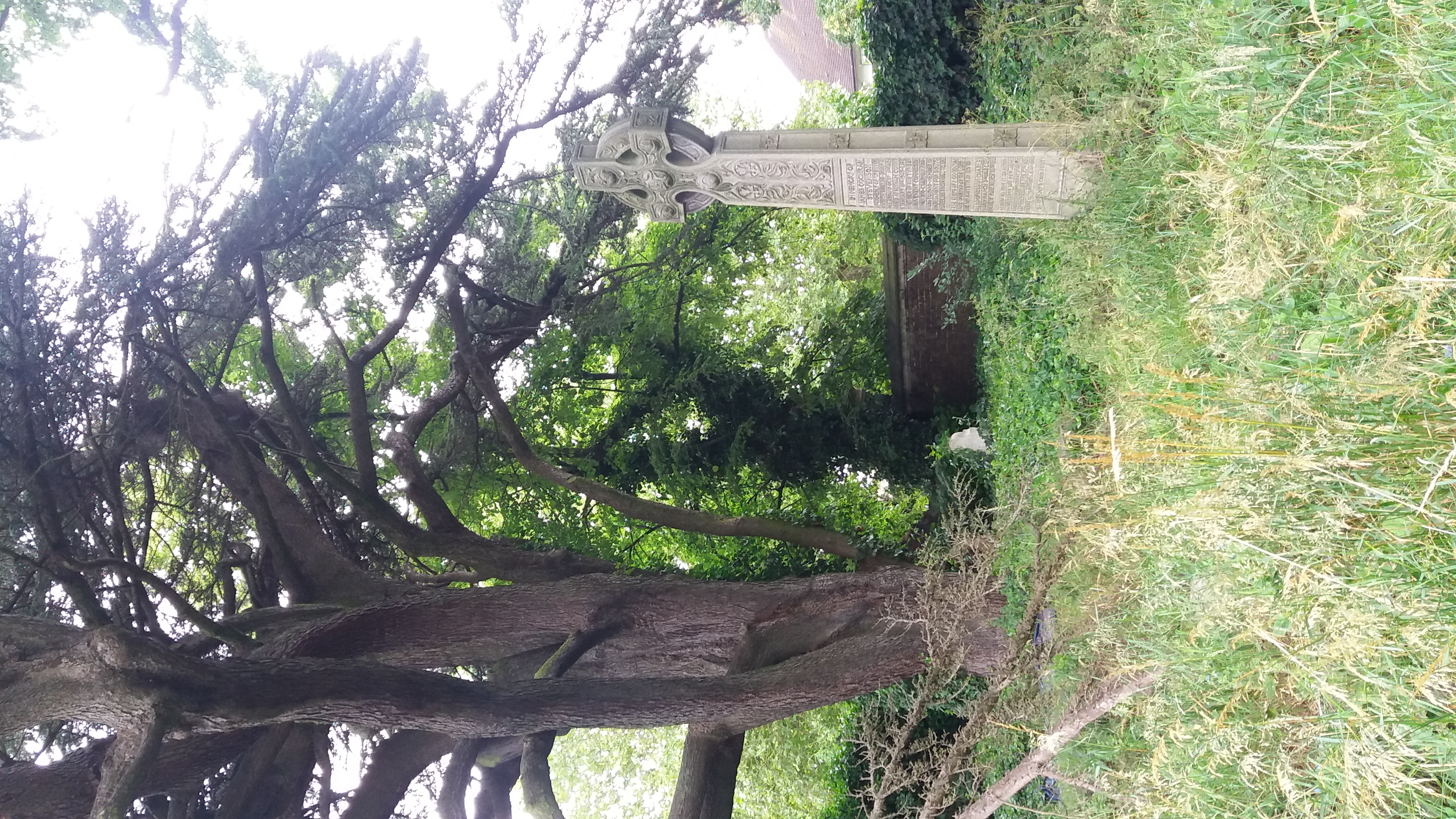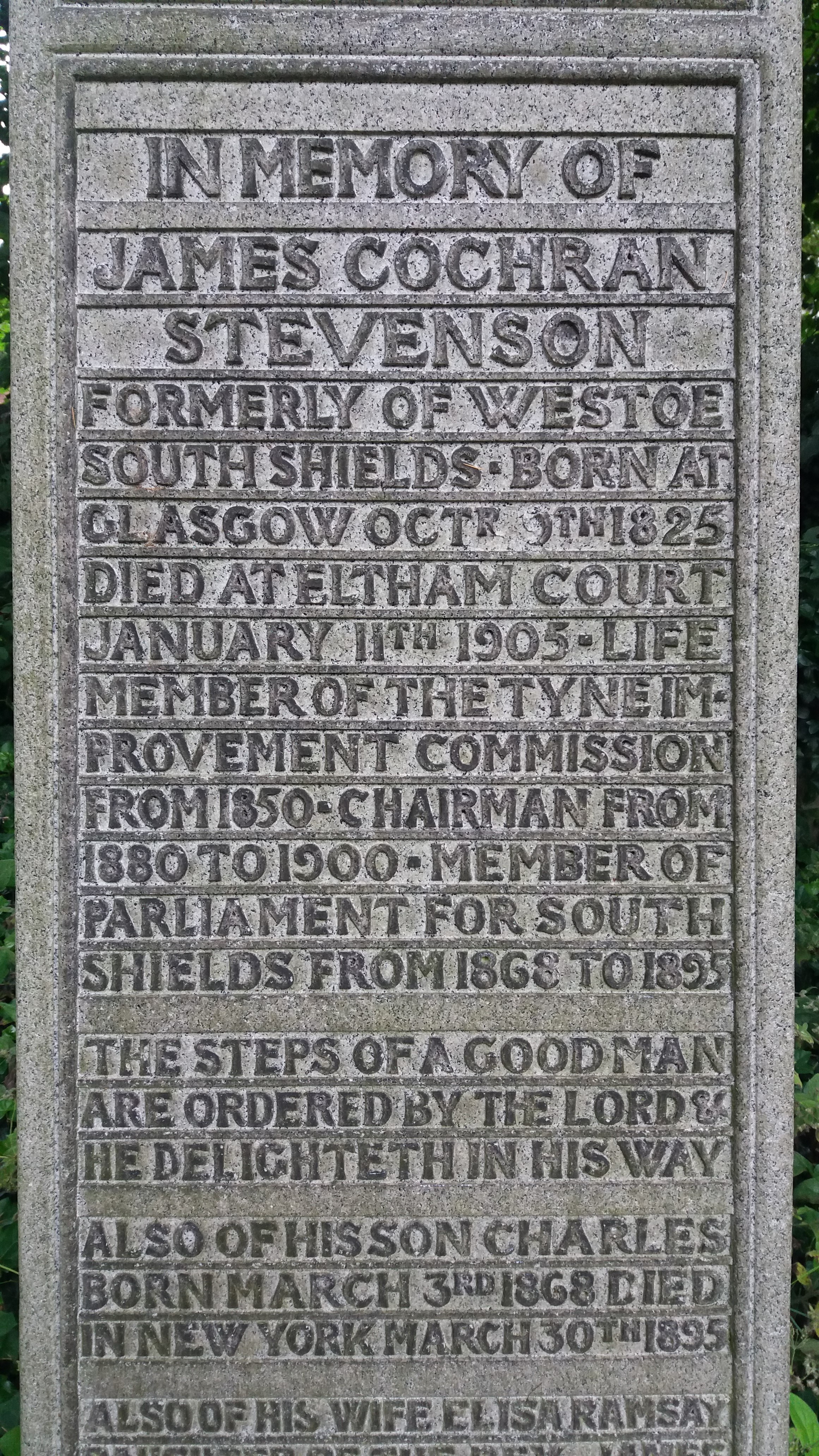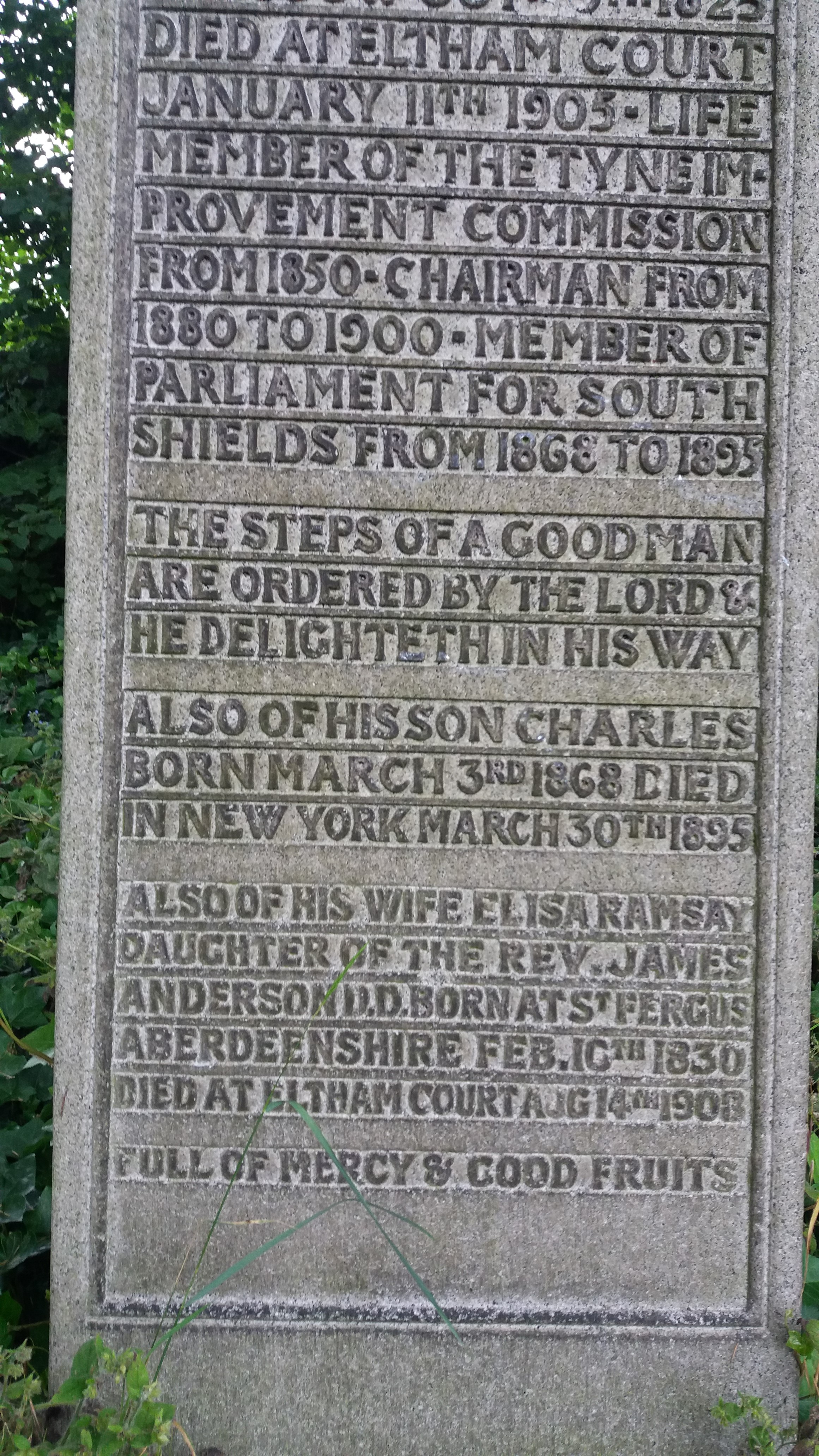 Headstone of James Cochran Stevenson in the rather overgrown churchyard of St John the Baptist at Eltham (email from Graham Dalgleish Thu 01-07-2021 14:28)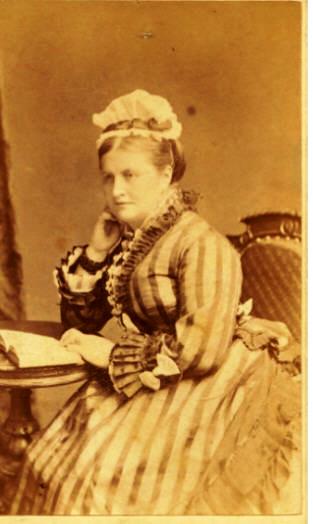 Elisa Ramsay Anderson b.1830 d.1908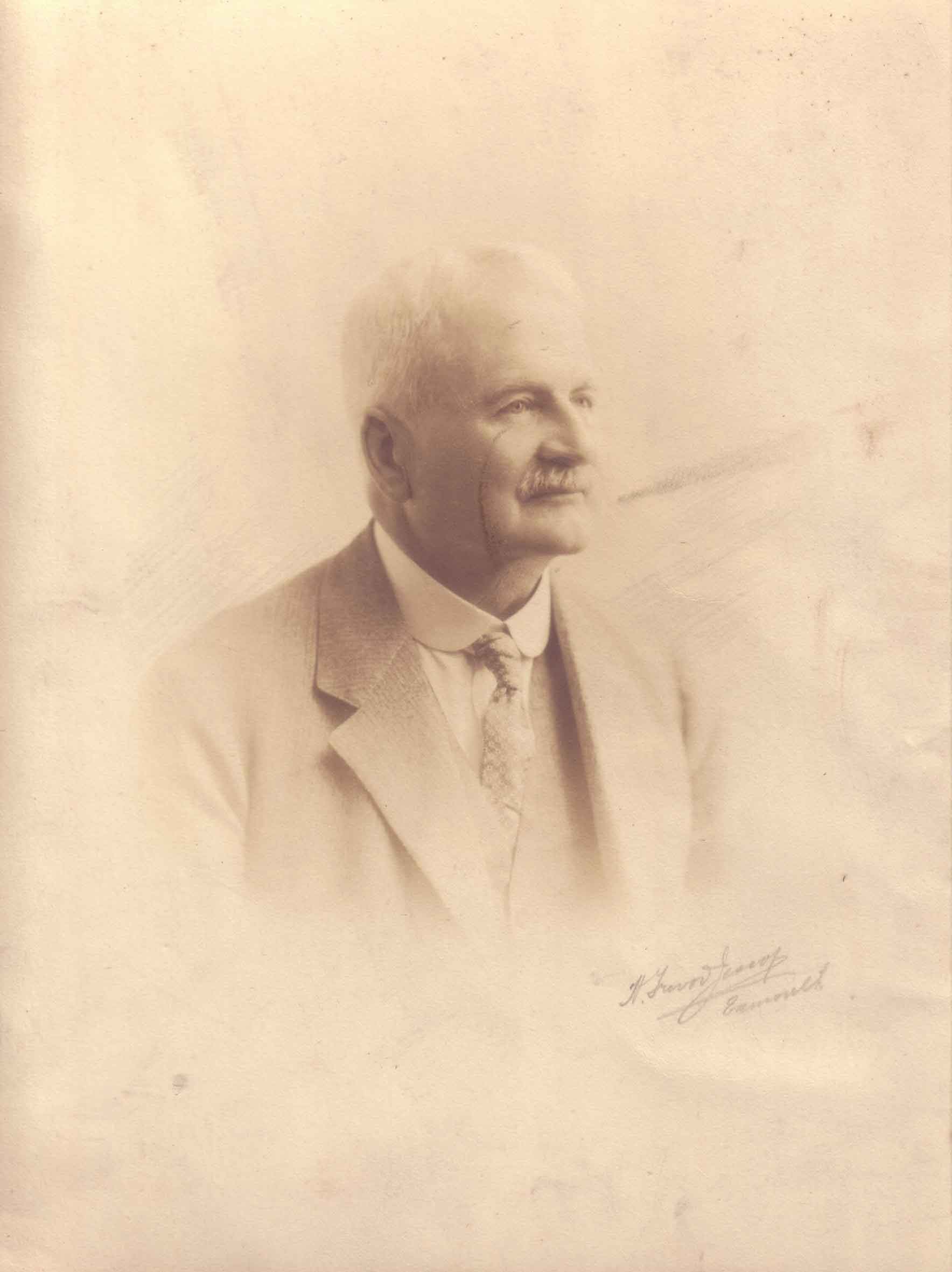 Arthur Gavin Stevenson b.1863 d.1927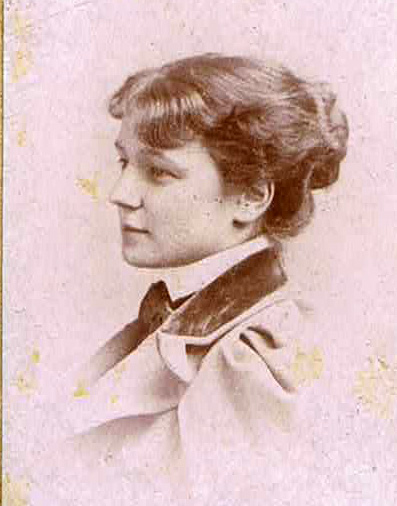 Agnes Veronica Cowell b.1877 d.1960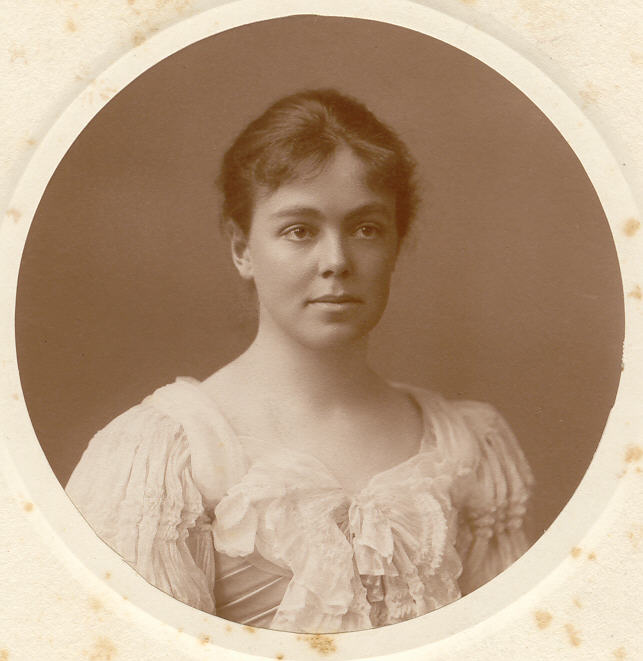 Christina Katherine Cowell b.1875 d.1962
---
Contact the author and navigate this site
---
Want to ask questions, offer information or pictures, report errors, suggest corrections or request removal of personal information? Contact author
Notes on sources
Anderson family tree
Information is largely taken from the book 'The Andersons of Peterhead'. This was based on the records made by John Anderson 1825/1903 [VIII 32], known as 'China John'. This was brought up to date in 1936 by Cecil Ford Anderson [X 17] and Agnes Donald Ferguson [CS 45 X b]. Many photographs were taken and compiled in an album by Olive Edis (daughter of Mary Murray, daughter of Andrew Murray (2) of Aberdeen). Corrections to both Janet Innes Anderson's and Alexander Murray's death dates from Robert Murray Watt and Iain Forrest.
Forrest family tree
Iain Forrest kindly supplied material to update the Forrest family (progeny of William Forrest) details.
Hibbert family tree
The information is largely taken from a tree compiled by F.B. (she knows who she is!) with extra material found by the author.
Murray family tree
The 'Genealogical Table showing various branches of the Murray family', from which this information was taken, was prepared by Alexander Murray of Blackhouse, extended by Andrew Murray - advocate - Aberdeen circa 1880 and further extended by Arthur Murray Watt 1972. The generational notation is the author's.
Pike family tree
Information from family sources as well as 'Burke's Landed Gentry' 1875
Stevenson family tree and many Stevenson and Anderson photos
Deepest thanks for some fantastic pictures and for writing the wonderful book 'Jobs for the Boys' to Hew Stevenson, which you can see on www.dovebooks.co.uk.
And the rest
Thanks also to all who have written in with information, advice, help and, most importantly, corrections.
© John Hibbert 2001-2013
17 July, 2021