John Clarke
---
Generation 2
Contact the author and navigate this site
John Clarke b.1853 d.1939 [picture]. More information
Son of James Clarke of Coleraine, Ireland.
Married [picture] in 1880 Charlotte Elizabeth "Tattie" Anderson (IX 21) b.1848 d.1914 in Edinburgh [picture], daughter of Alexander 'Govie' Anderson (6). b.1808 d.1884 and Mary Gavin d. 1864 aged 57.
They had the following children:
F
i
Mary Gavin b.1881. Unmarried. 1st Class honours in Medieval and Modern Languages Tripos at Girton, Cambridge 1903. MA Dublin 1907. English teacher at Roedean School, Brighton then at St Leonard's School, St Andrew's; Head Mistress at Edinburgh Ladies' College then at Manchester High School for Girls. Member of the executive committee, Head Mistresses Association. March 1943 Honorary Degree of LL D.
M
ii
James Bryce b.1883 d.1958. OBE, National Bank of Egypt; British Banking Corporation, Belgrade; Bank Handlowy, Warsaw, Poland.
Married (1) in 1916 Maud Kekewich d.1926 in Warsaw. They had one child:
 Odette Margaret b.1916.
Married (2) in 1927 Countess Mary Angela Cholonieska. They had one child:
 Barbara b.1928.
F
iii
Ruby Darling b.1885. Unmarried. HM Inspector of Physical Training. Principal of Queen Alexandra's House, Kensington Gore, London SW.
F
iv
Margaret Skelton b.1887. MA Cambridge; JP Aberdeen; Assistant Inspector, National Insurance Commission 1912-6; Secretary of Council, Bedfrord College for Women 1916-9.
Married in 1920 Henry Alexander b.1875 d.1940. DL and JP Aberdeen; MA LL D; Editor, Aberdeen Free Press 1914-22; Lord Provost of Aberdeen 1932-5. Chairman Scottish Housing Advisory Committee; Member of Food Council and of the Consumers' Committee for Great Britain. They had the following children:
 Charlotte May b.1922;
 Henry 'Gavin' b.1925 d.1993, Headmaster of Hampton School, Richmond upon Thames.
F
v
Marion Fairrie b.1889.
Married in 1919 Sydney Atterbury Tippetts. Sudan Civil Service; Bursar of Shrewsbury School. They had the following children:
 Nora Margaret b.1921 died young;
 Ian Atterbury b.1923.
M
vi
Ian Anderson b.1890 d.1939. Area supervisor, Forestry Commission, Scotland; House Master, Stowe School; Major, Gordon Highlanders (TF), Machine Gun Company, Great War
Married in 1934 Margaret Elphinston Adam Smith, daughter of the Very Reverend Sir George Adam Smith DD LL D, Principal of Aberdeen University. They had the following children:
 Alastair John b.1936.
 Janet Mary b.1939
Other information Back to top of page
John Clarke MA LL D Head Master, Chanonry School, Old Aberdeen; Classical Master, Aberdeen Grammar School; Lecturer in Education, Aberdeen University; Member of Aberdeen Town Council.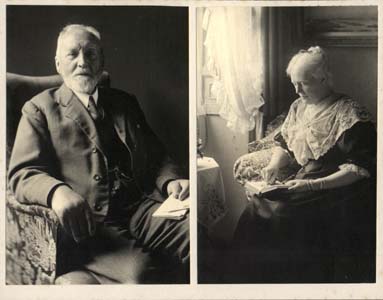 John Clarke b.1853 d.1939 and Charlotte Elizabeth Anderson b.1848 d.1914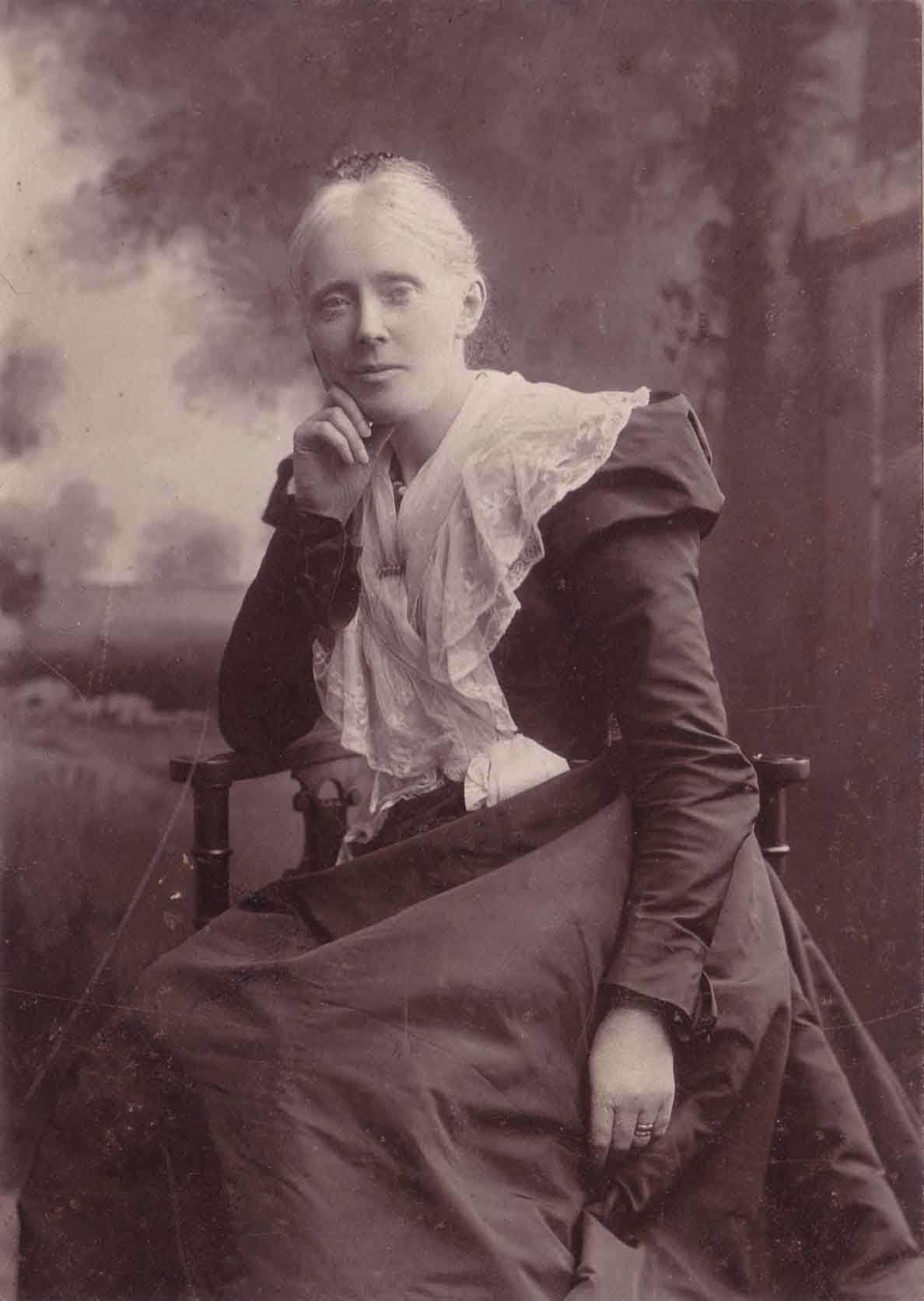 Charlotte Elizabeth Anderson b.1848 d.1914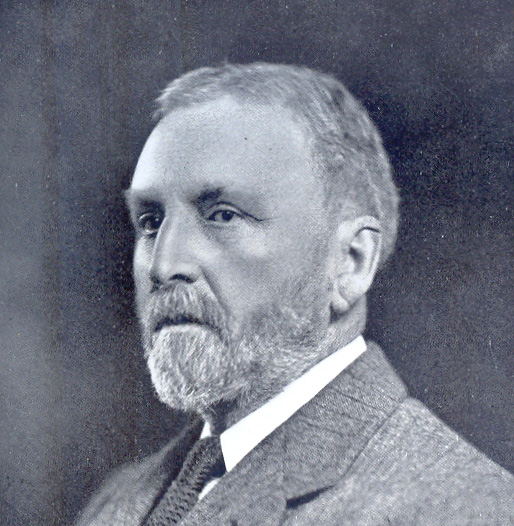 John Clarke b.1853 d.1939
---
Contact the author and navigate this site
---
Want to ask questions, offer information or pictures, report errors, suggest corrections or request removal of personal information? Contact author
Notes on sources
Anderson family tree
Information is largely taken from the book 'The Andersons of Peterhead'. This was based on the records made by John Anderson 1825/1903 [VIII 32], known as 'China John'. This was brought up to date in 1936 by Cecil Ford Anderson [X 17] and Agnes Donald Ferguson [CS 45 X b]. Many photographs were taken and compiled in an album by Olive Edis (daughter of Mary Murray, daughter of Andrew Murray (2) of Aberdeen). Corrections to both Janet Innes Anderson's and Alexander Murray's death dates from Robert Murray Watt and Iain Forrest.
Forrest family tree
Iain Forrest kindly supplied material to update the Forrest family (progeny of William Forrest) details.
Hibbert family tree
The information is largely taken from a tree compiled by F.B. (she knows who she is!) with extra material found by the author.
Murray family tree
The 'Genealogical Table showing various branches of the Murray family', from which this information was taken, was prepared by Alexander Murray of Blackhouse, extended by Andrew Murray - advocate - Aberdeen circa 1880 and further extended by Arthur Murray Watt 1972. The generational notation is the author's.
Pike family tree
Information from family sources as well as 'Burke's Landed Gentry' 1875
Stevenson family tree and many Stevenson and Anderson photos
Deepest thanks for some fantastic pictures and for writing the wonderful book 'Jobs for the Boys' to Hew Stevenson, which you can see on www.dovebooks.co.uk.
And the rest
Thanks also to all who have written in with information, advice, help and, most importantly, corrections.
© John Hibbert 2001-2013
28 February, 2021