Johan August Westerberg of Sweden
---
Generation 2
Contact the author and navigate this site
Johan August Westerberg d.1900 aged 64. More information
Son of Johan August Westerberg, a merchant of Gothenberg. Swedish architect.
Married in 1864 Jemima Marshall Anderson b.1842 d.1915 in Sweden [picture], daughter of Alexander 'Govie' Anderson (6). b.1808 d.1884 and Mary Gavin d. 1864 aged 57.
They had the following children [picture]:
M
i
Axel Lumsden b.1865 d.1919 when yachting near Sarö, Gothenberg. Unmarried.
F
ii
Olga Leonore b.1867 d.1940. Married in 1887 Gustaf Franklin Bratt d.1909 aged 50, merchant. They had the following children:
 Donald b.1893;
 Leif Goran b.1896;
 Mona Silvia b.1902 [picture].
M
iii

Oswald Gavin b.1868 d.1934. Architect.
Married (1) in 1902 Ina Stael von Holstein b.1879. They had the following children:
 Dagmar b.1902;
 Carl Oswald b.1904.
Married (2) in 1915 Ina Carlsson b.1884. They had no children.

F
iv
Helga Marcia b.1874 [picture]. Married in 1896 Wilhelm Stenhammar d.1927 aged 56 [picture], Doctor of Music, pianist and composer of "Sverige" sung by the choir at the Olympic Games. They had the following children:
 Claes Goran b.1897;
 Hillevi b.1899;
 Ove b.1901.
M
v
Hugo Marshall b.1875 d.1933. Farmer USA. Married in 1910 Emma Marshall d.1933. They had one child:
 Max b.1911.
M
vi
George Herbert b.1870 d.1916. Broker, metal exchange. Lieutenant RFA, killed on the Somme in the Great War. Married in 1910 Jane Clark b.1882 daughter of John Lockie Clark d.1935, shipowner and broker. They had the following children:
 Peter b.1911;
 Marjorie Jane b.1914
M
vii
Egmont August b.1881 d.1923 unmarried. Merchant.
M
viii
Per Olof b.1885 d.1951. Merchant. Married in 1911 Kerstin Ahlund b.1891. They had the following children:
 Marianne b.1913;
 Johan Gustaf b.1916;
 Eric b.1918.
Other information Back to top of page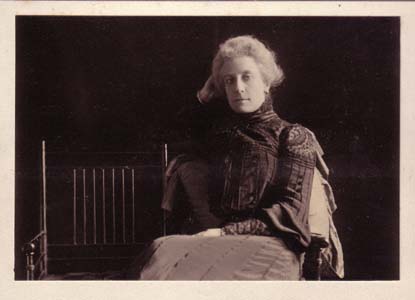 Jemima Marshall Anderson b.1842 d.1915
More photos below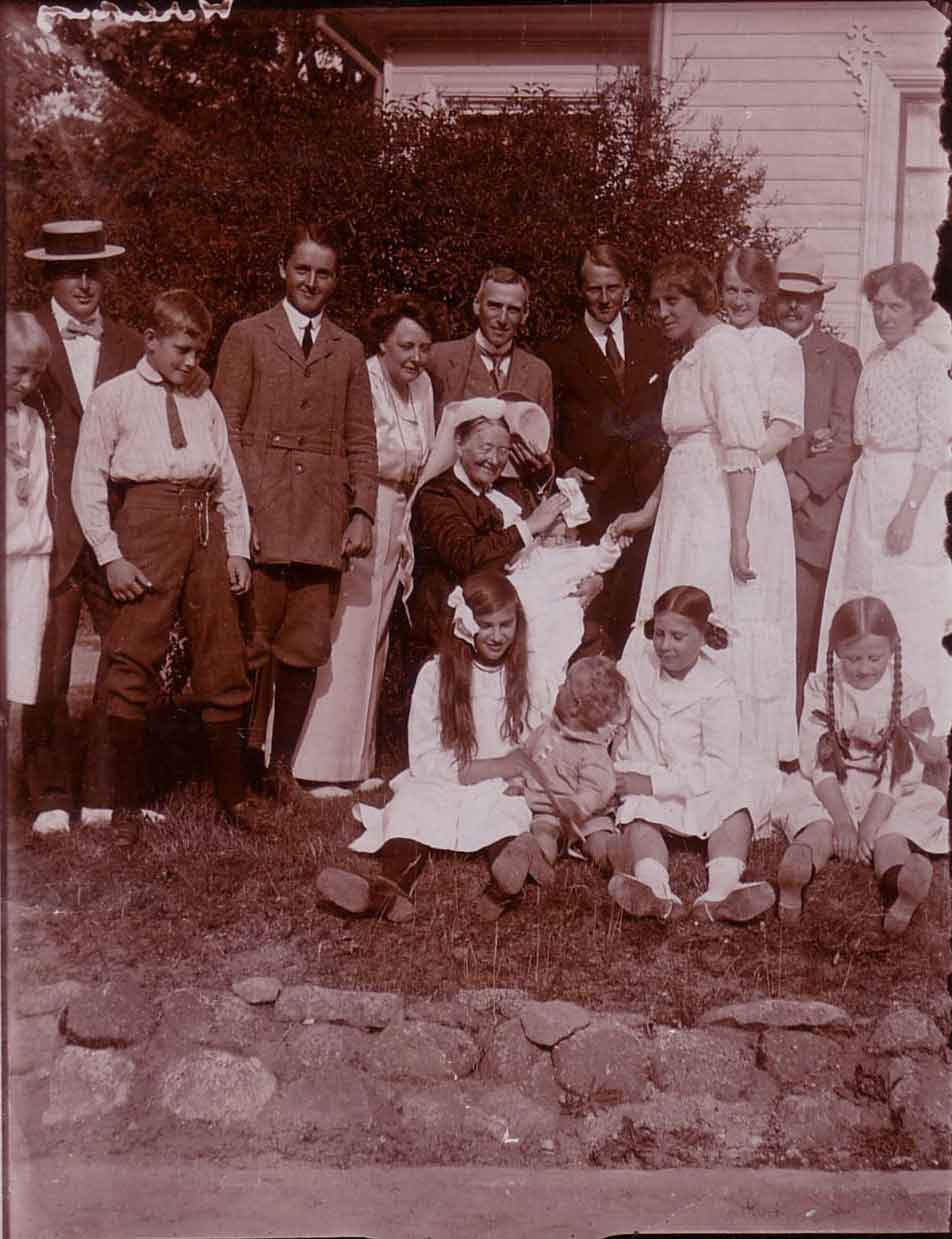 Westerberg family, Sarö 1913
Standing: Ove, Egmont, Claes Göran, Leif, Olga, Sten (? perhaps Wilhelm Stenhammer), Donald, Helga, Kerstin Ahlund, Axel, Jane
Sitting: "Mama" (Jemima) with Marianne on her lap, Hillevi, Peter, Mona, Dagmar.
More photos below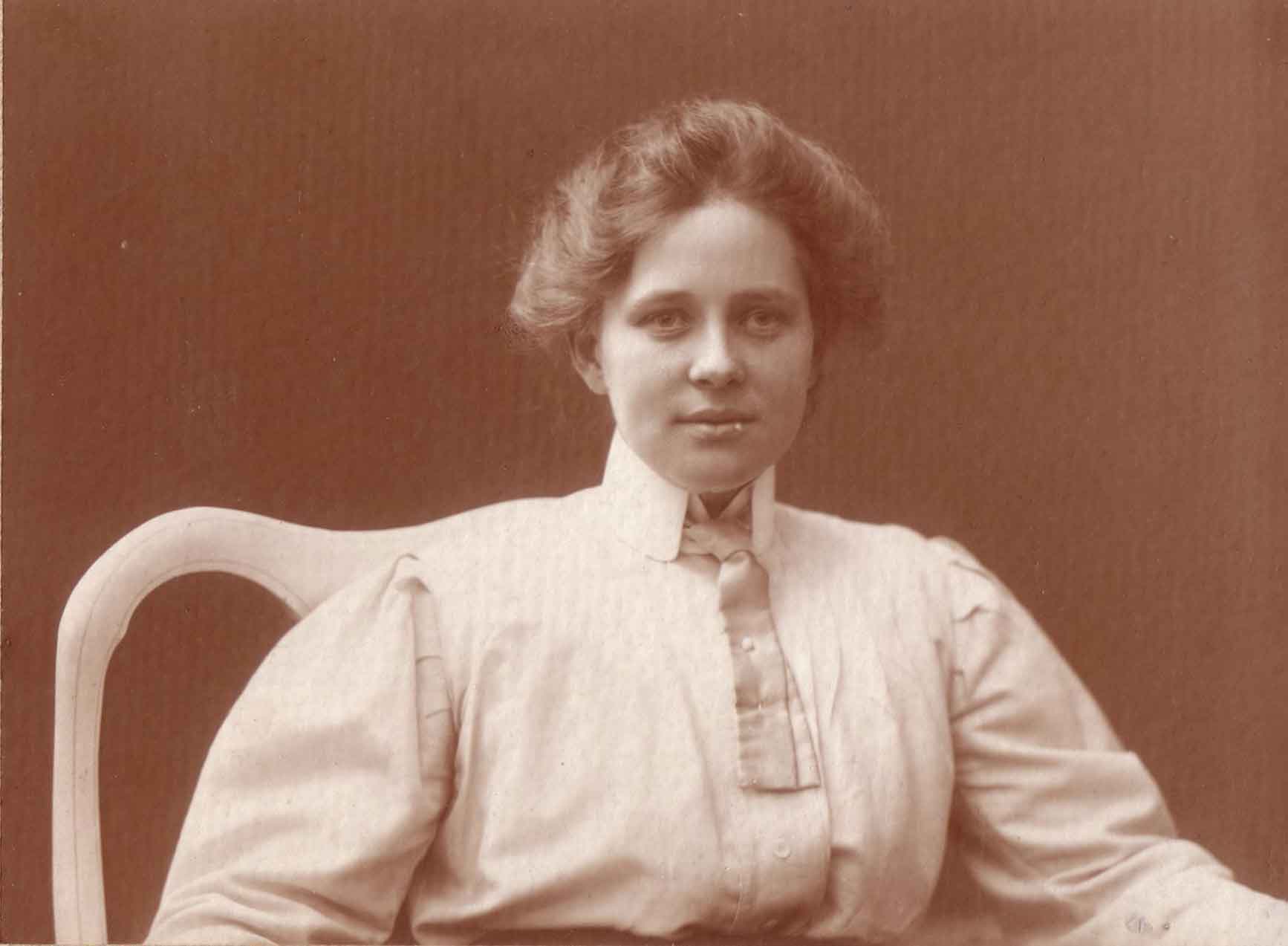 Helga Marcia Westerberg b.1874
More photos below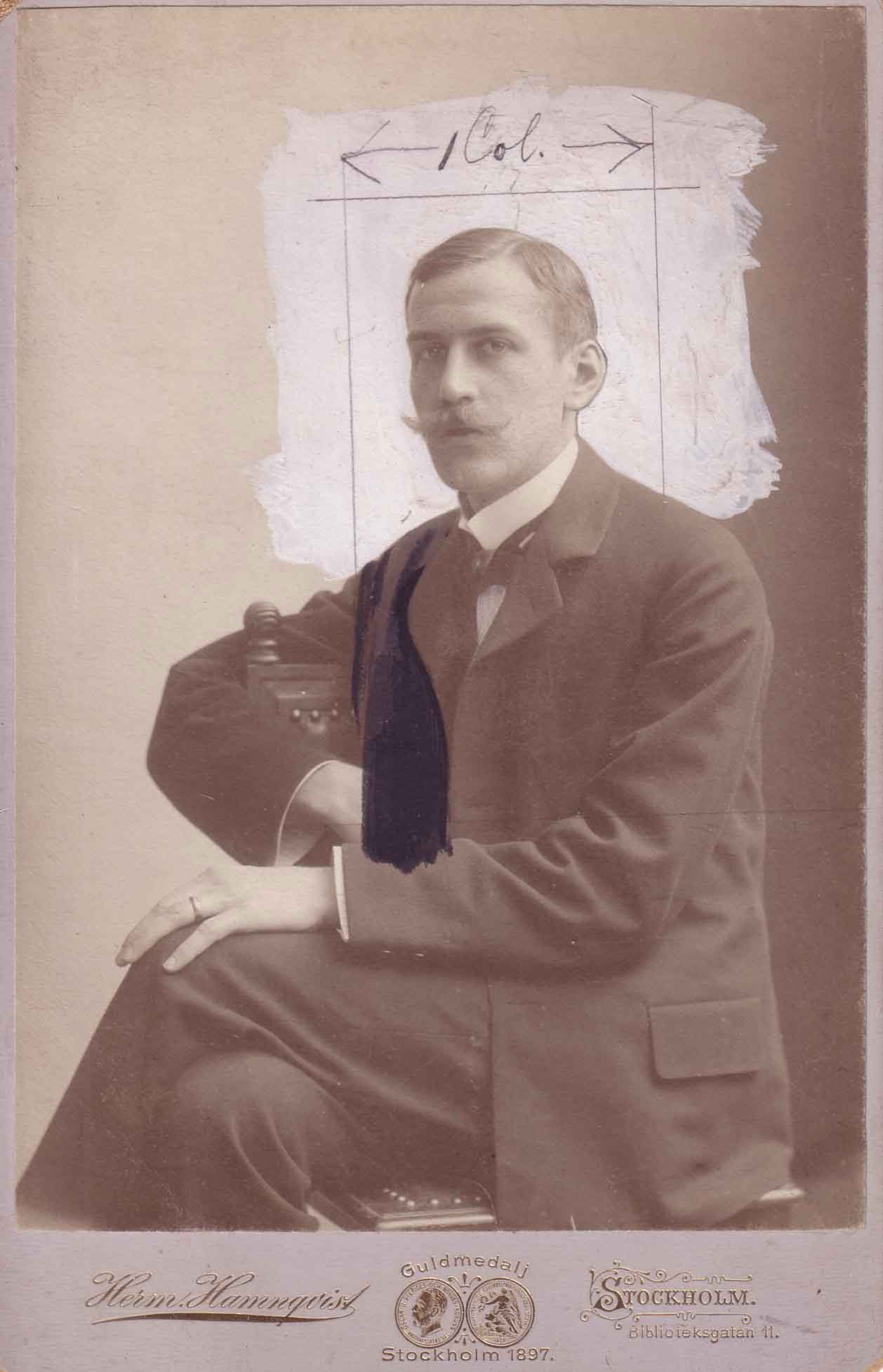 Wilhelm Stenhammar d.1927 aged 56. Photo taken 1901.
More photos below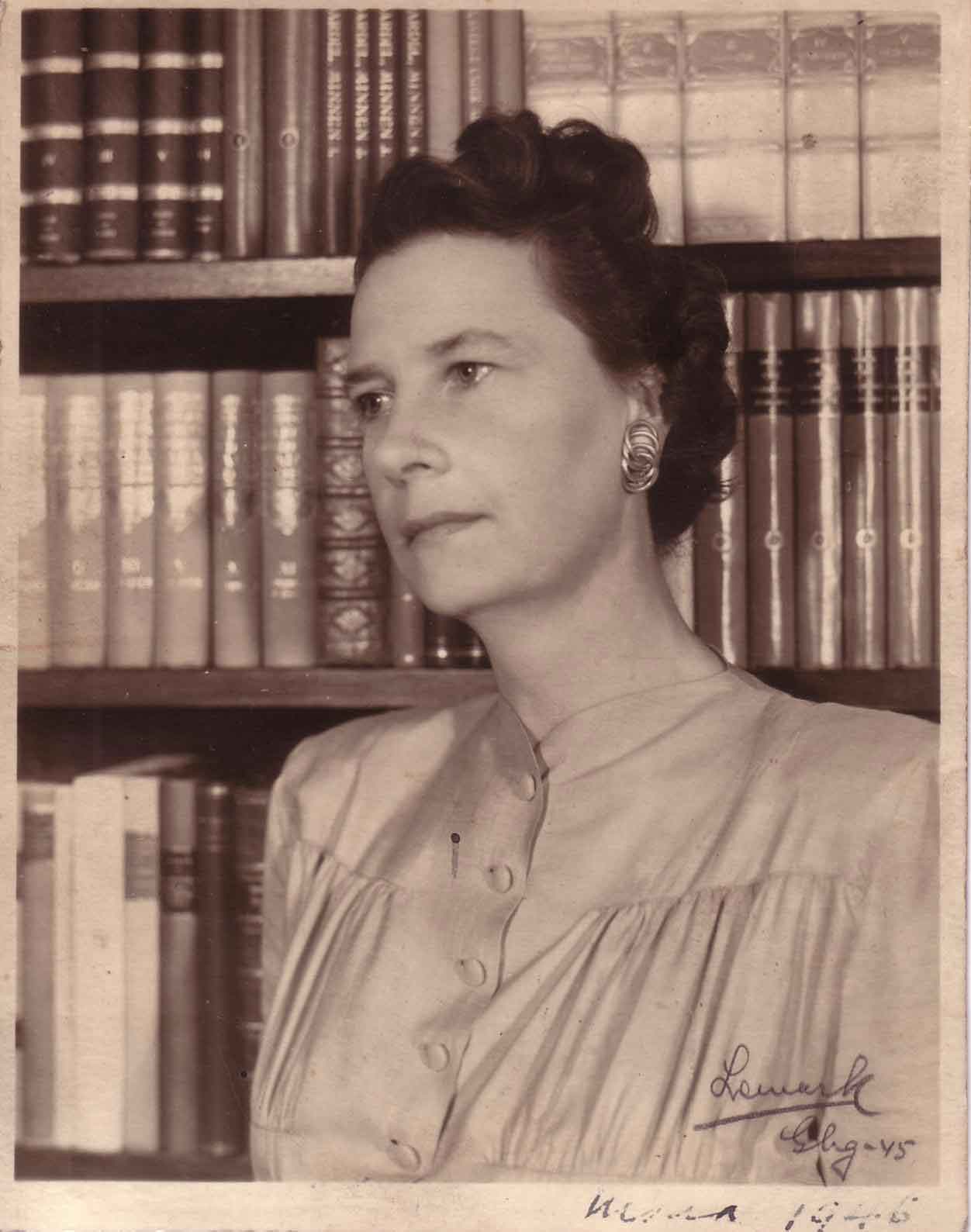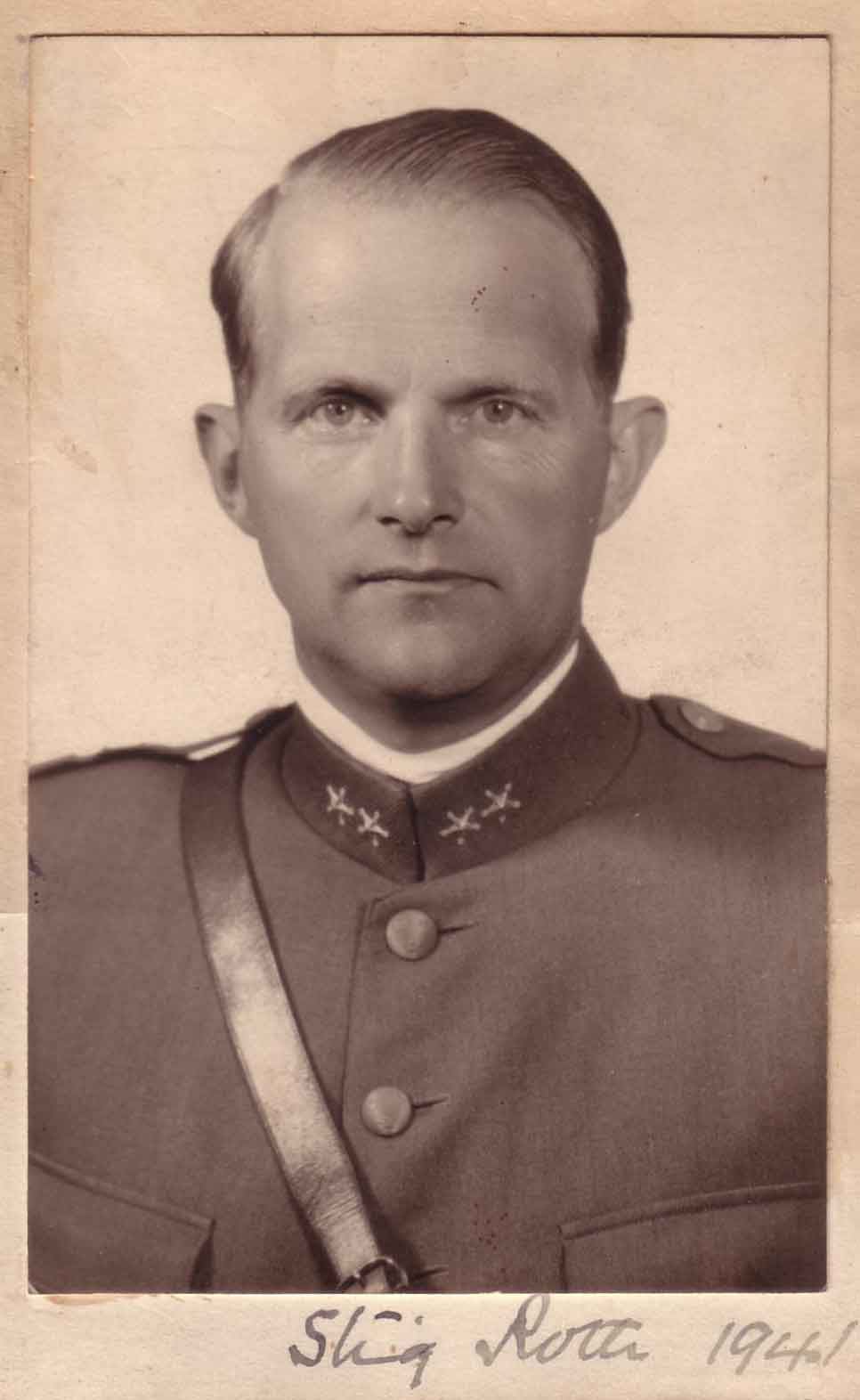 Mona Silvia Bratt b.1902 taken in 1946 and (?) Slig Roth taken in 1941
These two photos were stuck together back to back. Slig Roth may be Mona's husband?
---
Contact the author and navigate this site
---
Want to ask questions, offer information or pictures, report errors, suggest corrections or request removal of personal information? Contact author
Notes on sources
Anderson family tree
Information is largely taken from the book 'The Andersons of Peterhead'. This was based on the records made by John Anderson 1825/1903 [VIII 32], known as 'China John'. This was brought up to date in 1936 by Cecil Ford Anderson [X 17] and Agnes Donald Ferguson [CS 45 X b]. Many photographs were taken and compiled in an album by Olive Edis (daughter of Mary Murray, daughter of Andrew Murray (2) of Aberdeen). Corrections to both Janet Innes Anderson's and Alexander Murray's death dates from Robert Murray Watt and Iain Forrest.
Forrest family tree
Iain Forrest kindly supplied material to update the Forrest family (progeny of William Forrest) details.
Hibbert family tree
The information is largely taken from a tree compiled by F.B. (she knows who she is!) with extra material found by the author.
Murray family tree
The 'Genealogical Table showing various branches of the Murray family', from which this information was taken, was prepared by Alexander Murray of Blackhouse, extended by Andrew Murray - advocate - Aberdeen circa 1880 and further extended by Arthur Murray Watt 1972. The generational notation is the author's.
Pike family tree
Information from family sources as well as 'Burke's Landed Gentry' 1875
Stevenson family tree and many Stevenson and Anderson photos
Deepest thanks for some fantastic pictures and for writing the wonderful book 'Jobs for the Boys' to Hew Stevenson, which you can see on www.dovebooks.co.uk.
And the rest
Thanks also to all who have written in with information, advice, help and, most importantly, corrections.
© John Hibbert 2001-2013
28 February, 2021