James George Skelton Anderson
---
Generation IX 16
Contact the author and navigate this site
James George Skelton Anderson b.1838 d.1907. More information [pictures]
Son of Reverend Alexander 'Govie' Anderson (6) b.1808 d.1884 and Mary Gavin d. 1864 aged 57.
Married in 1871 Elizabeth Garrett [pictures] b.1836 d.1917 aged 80, eldest daughter of Newson Garrett of Aldeburgh, Suffolk, maltster.
They had the following children:
| | | |
| --- | --- | --- |
| F | i | Louisa Garrett b.1873 d. |
| F | ii | Margaret Skelton b.1875 d. |
| M | iii | Alan Garrett b.1877 d. |
Other information Back to top of page
James George Skelton Anderson joined Anderson, Thomson & Co in 1854 and became partner in 1863. The firm was reconstituted as Anderson, Anderson & Co in 1869 and in 1878 became with Green & Co joint founders of Orient Co.
He was four times Mayer of Aldeburgh, Suffolk; President of Chamber of Shipping 1886; Chairman of the General Shipowners' Society in 1888; Member of the General Committee of the Lloyd's Register for many years; much public work serving on various Board of Trade Committees; an original member and officer of the London Scottish. Buried in Paddington Cemetery, Willesden Lane, London.
Elizabeth Garrett began studying medicine 1860 but was refused admission to the Royal Colleges of Physicians and Surgeons of England, University of St Andrews and many others. Eventually passed the exam of the Society of Apothecaries in London and became licentiate in 1865, the first woman so qualified; MD Paris 1870. Opened a dispensary for women in 1866 which gradually expanded into a small hospital, and eventually the New Hospital for Women opened in 1890. Member of the London School Board 1870; Lecturer in Medicine at London School of Medicine for Women for 12 years; first woman member of the British Medical Association 1892; President East Anglian Branch of that Association 1896. Retired from practice 1904. Mayor of Aldeburgh 1908-9, first woman mayor in England. Supporter of Women's suffrage for nearly 50 years.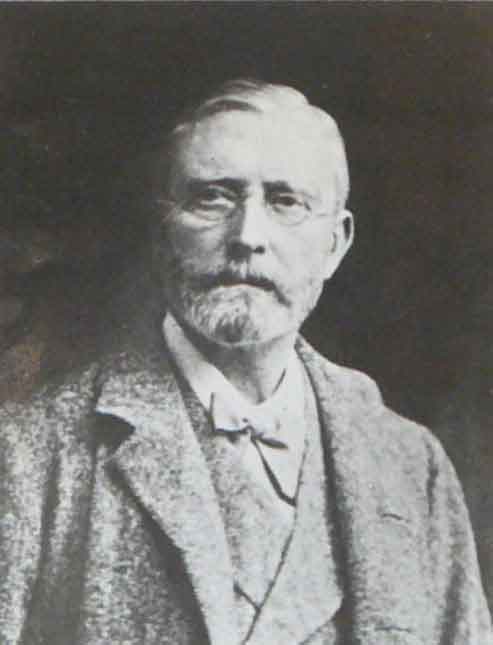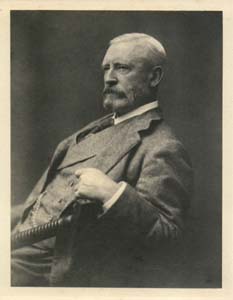 James George Skelton Anderson b.1838 d.1907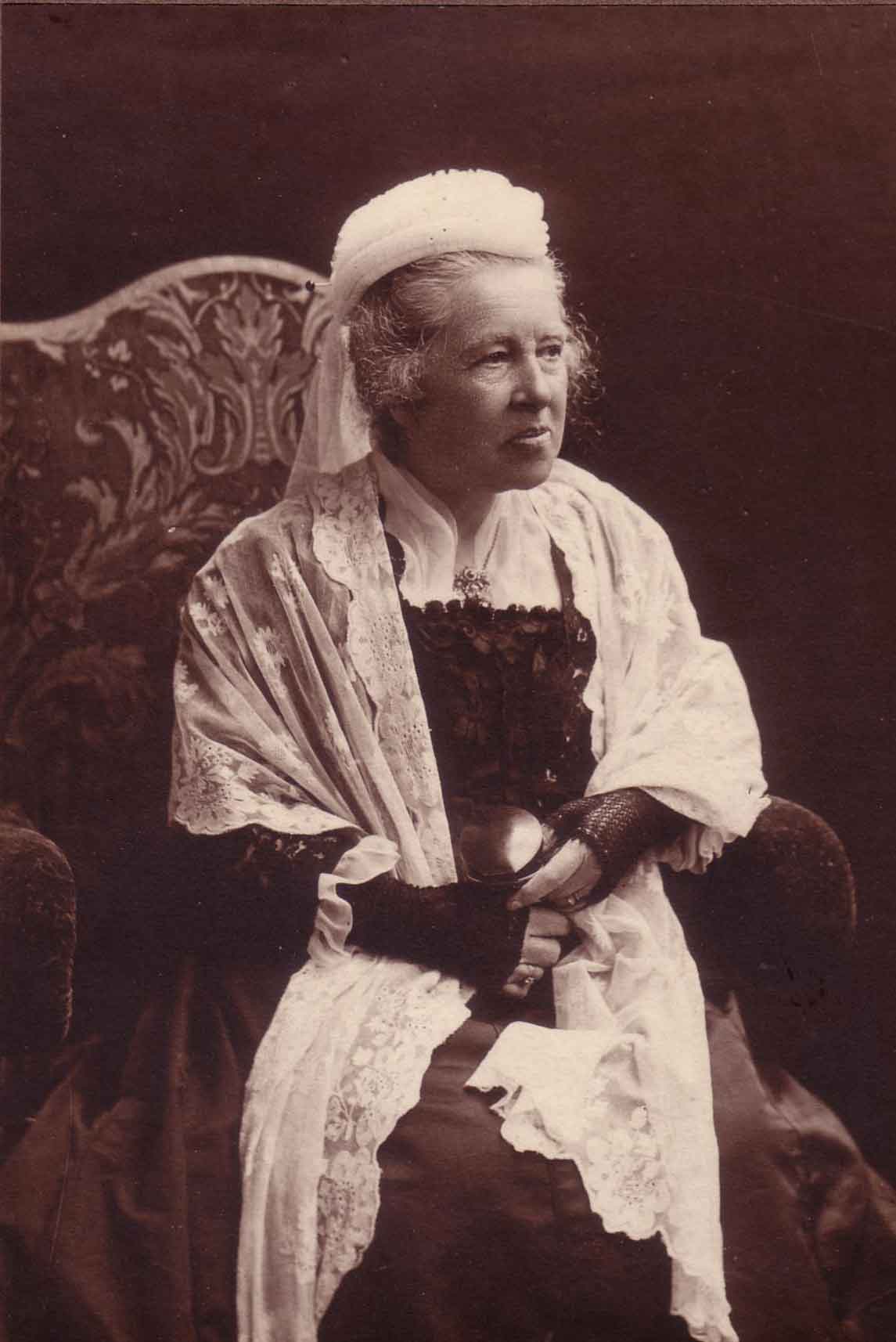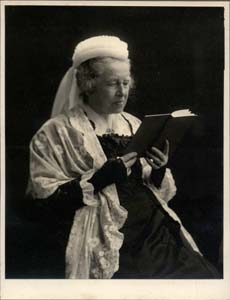 Elizabeth Garrett b.1836 d.1917 aged 80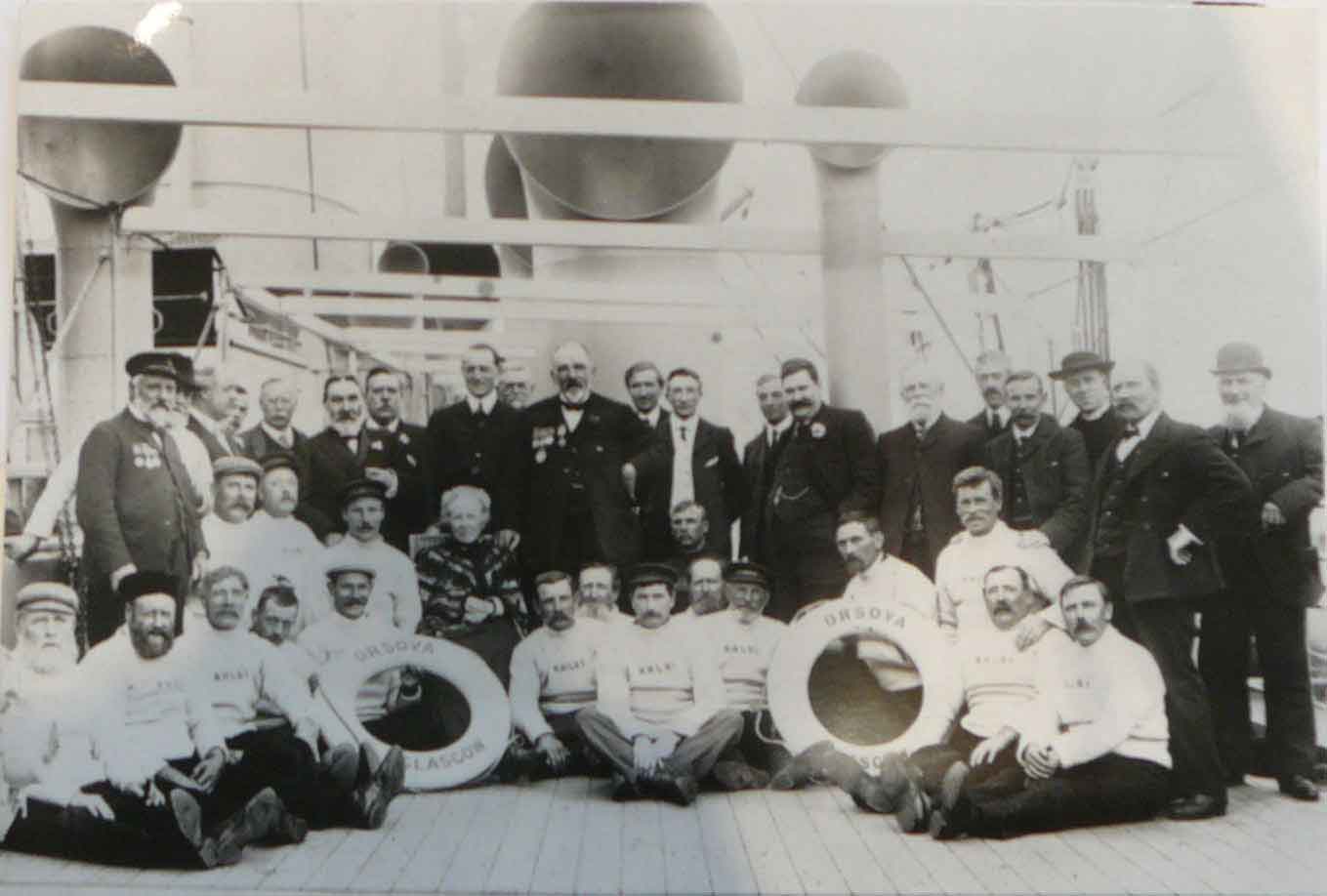 The lifeboat crew of Aldeburgh, Suffolk, on board the 12,000 ton Orient liner Orsova 1. Taken in 1909, the year Orsova was built. Shows Doctor Elizabeth Garrett Anderson, then Lady Mayoress of Aldeburgh. Immediately behind her is her son Alan Garrett Anderson. Coxswain Jim Cable can be seen standing on the extreme left of the picture (with medals). Behind Mr Anderson (head only) is Captain EA Veale of the Orient Line.
---
Contact the author and navigate this site
---
Want to ask questions, offer information or pictures, report errors, suggest corrections or request removal of personal information? Contact author
Notes on sources
Anderson family tree
Information is largely taken from the book 'The Andersons of Peterhead'. This was based on the records made by John Anderson 1825/1903 [VIII 32], known as 'China John'. This was brought up to date in 1936 by Cecil Ford Anderson [X 17] and Agnes Donald Ferguson [CS 45 X b]. Many photographs were taken and compiled in an album by Olive Edis (daughter of Mary Murray, daughter of Andrew Murray (2) of Aberdeen). Corrections to both Janet Innes Anderson's and Alexander Murray's death dates from Robert Murray Watt and Iain Forrest.
Forrest family tree
Iain Forrest kindly supplied material to update the Forrest family (progeny of William Forrest) details.
Hibbert family tree
The information is largely taken from a tree compiled by F.B. (she knows who she is!) with extra material found by the author.
Murray family tree
The 'Genealogical Table showing various branches of the Murray family', from which this information was taken, was prepared by Alexander Murray of Blackhouse, extended by Andrew Murray - advocate - Aberdeen circa 1880 and further extended by Arthur Murray Watt 1972. The generational notation is the author's.
Pike family tree
Information from family sources as well as 'Burke's Landed Gentry' 1875
Stevenson family tree and many Stevenson and Anderson photos
Deepest thanks for some fantastic pictures and for writing the wonderful book 'Jobs for the Boys' to Hew Stevenson, which you can see on www.dovebooks.co.uk.
And the rest
Thanks also to all who have written in with information, advice, help and, most importantly, corrections.
© John Hibbert 2001-2013
28 February, 2021