His Honour Ronald Brymer Beckett
---
Generation 4 i / X 21
Contact the author and navigate this site
Ronald Brymer Beckett b.1891 d.1970. [More information]
Son of James Robertson Beckett b.1855 d.1923 and Annie Bertha Murray b.11 January 1864 d.1952 daughter (8:v) of Alexander Murray of Nethermill.
Married 12 November 1918 Norah Ford Anderson b.1891 d.1972 [picture] [more information], daughter of John Ford Anderson (2). Thus, two descendants of Alexander "Nosey" Anderson RN b.1747 d.1806, after 4 generations, bridged the Anderson and Murray family trees
They had the following children:
F
i
Antoinette 'Toni' Gabrielle Brenner Beckett b.19 December 1920 d.27 January 1999 [picture].
Married Group Captain Geoffrey David Leybourne Haysom DSO DFC b.1917 at Durban. [More information]
They had the following children:
Simon;
Francesca "Cheetah";
Nicholas David;
Louise.
F
ii
Elisabeth 'Gigi' Gilberte Innes Beckett b.29 July 1924 d.7 February 2009.
Married 16 December 1942 Richard Oswald Hibbert b.16 December 1914 d.14 October 1979.
Other information Back to top of page


Ronald Brymer Beckett was an Administrator in India and art historian. He was born on 17 January 1891 in Micklefield Terrace, Rawdon, Yorkshire, the son of James Robertson Beckett, manager in a firm of silk and woollen merchants, and his wife, Annie Bertha Murray, a schoolteacher, the daughter of a Scottish land surveyor.
When Beckett was four the family moved to Pocklington, where Beckett helped at a local farm. For the sake of his health, after an attack of measles he was sent at the age of six to the Talbot Heath School for Girls at Bournemouth, before attending the Highbury House School at St Leonards and then Woodbridge School. After achieving the highest grades in England in his higher certificate in 1907, he proceeded to Lincoln College, Oxford, where he cultivated a wide range of interests, learning Basque and Erse, joining the Gaelic League, studying the Elizabethan poets, and taking up morris dancing. He also developed a deep love of art, learning to paint himself, visiting Florence and Venice, and reading Vasari. Beckett's preoccupation with extracurricular interests was such that he attained only a third-class degree in classics, a result which shocked him as he had previously won several scholarships during his school career. On his father's advice he decided to enter the Indian Civil Service.
After a probationary year at University College, London, he sailed for India, arriving at Bombay shortly after the outbreak of the First World War. He was assistant commissioner at Jullundur, which he found desperately lonely, before becoming tutor to the nawab of Mamdot, where he became a highly proficient polo player. Attempts to return to England and join the war were blocked by his superiors; when he did return in 1917 he was passed not fit for the army.
In England, he joined the Middle Temple and read for the bar, although he was not called until November 1936. On 12 November 1918 he married his second cousin Norah Ford Anderson b.1891 d.1972
After recovering from a bout of the worldwide influenza epidemic, Beckett returned to India in 1918, and was posted to Amritsar as city magistrate. There Beckett and his wife were involved in containing the demonstrations which preceded the events in Amritsar in mid-April 1919: Beckett, unarmed, with only three men, held back a large crowd from the Hall Bridge; he was later put in charge of escorting British and Indian women (including his wife) to the shelter of the fort. Both of the Becketts subsequently defended the actions of General Dyer, which they believed had saved their own and many other lives.
Beckett was later transferred to Rawalpindi and then to Lahore, where he served as under-secretary to the Punjab government; further legal appointments followed.
In the early 1930s he held a variety of senior judicial positions in Lahore and Delhi; in 1932 he was chosen to deal with the serious problem of the maharaja of Alwar, who was removed from his position and replaced by his son. From February 1936 to February 1937 he was seconded to the India Office to draft the part of the India Act of 1935 which dealt with Burma; his efforts were praised on the BBC Third Programme. Beckett returned to Lahore in 1937 and was appointed puisne judge in 1941; in 1946 he retired despite pleas to continue, declaring that he had given enough of his life to India. He attracted friendship among Indians and loyalty from his Indian servants, one of whom remained with him for twenty-nine years.
In 1946, Beckett moved back to England where he rejoined University College, London, studying psychology and philosophy, and also pursued his interest in art. He put on an exhibition of the work of Blake and Hogarth at the Tate Gallery, London, and published pioneering catalogues of the paintings of Hogarth (1949) and Lely (1951). His art historical research culminated in a magisterial edition of John Constable's correspondence (1962–8) (London : H.M.S.O., 1962-1975), in which he combined an immaculate transcription of the letters with a comprehensive chronological and explanatory narrative: it was described by Kenneth Clark as a masterpiece of editing. An additional volume, devoted to Constable's more public utterances, followed in 1970. He carried out much of his research by commuting his pension and buying drawings and paintings by English artists, including forgeries so he could learn to spot the differences between genuine and fake. His work on Blake was not published but is held by the Victoria and Albert Museum. He also published Constable and the Fishers: the Record of a Friendship (1952), containing the correspondence between the artist and his close friend John Fisher.
On his return to England family finances were tight, and Beckett attempted to supplement his pay by writing two novels and dealing in stamps and postmarks, becoming a philatelic expert. He also collected Indian art and sculpture; his collection of Mughal miniatures was sold to the Metropolitan Museum in New York in the 1960s.
The Becketts lived first in Eldon Road, Kensington, where Beckett built up his art collection and received a constant stream of visitors. When this proved too much for them, they moved to 7 Farncombe Road, Worthing. In 1969 they moved to a bungalow, The Chanonry, in the orchard of their daughter Elisabeth, at Northmoor in Oxfordshire. There Beckett died on 1 December 1970, with his daughter beside him, calling out his wife's name. She survived him for just over a year. His remains were cremated and the ashes interred at Northmoor in Oxfordshire, England. Fair-skinned with red hair, Beckett stood 6 feet tall, and was always an elegant figure with a quietly charming manner.
Norah Ford Anderson was daughter of John Ford Anderson, a doctor, and his wife, Gabrielle Coudron; she was secretary of the prisoners of war in Turkey committee set up after the disaster in Kut in Mesopotamia, with which he had assisted during his leave. Coincidentally, Beckett's daughter Elisabeth, was to marry the son of one of those prisoners, Richard Oswald Hibbert, in 1942.
Norah Ford Anderson worked during the Great War in Canadian Military Depot, Folkstone 1915-16, then under Factory Department of Home Office, then Secretary of Lord Bentinck's Prisoners in Turkey Committee, as well as canteen work. She twice returned to England in the 1920s, to give birth to the couple's two daughters, Antoinette and Elisabeth. Both were subsequently educated in England, visited by their parents during the long vacations which Beckett's legal career ensured him.
[material from his daughter, Elisabeth Beckett]
Group Captain Geoffrey David Leybourne Haysom DSO DFC b.1917 at Durban
As Wing Commander he commanded 239 Wing in North Africa during August and September 1942.
He was subject of the following citation for DSO from www.rafcommands.com: "HAYSOM, Geoffrey David Leybourne, W/C, DFC (39736, Royal Air Force) - No.239 Wing - Distinguished Service Order - awarded as per London Gazette dated 16 February 1943. Lived at Durban; educated at Educated at King's Prop School, Durban High School, Natal University College and Edinburgh University (Batchelor of Science degree). Commissioned 1937; attained rank of Wing Commander in 1942; awarded DFC in April 1941. No citation in Gazette.

The following text is transcribed from Air Ministry Bulletin 9268:
"Wing Commander Haysom has been on operational flying since the commencement of the war. He has destroyed at least six enemy aircraft and has twice been shot down himself. He has led his wing on many fighter-bomber and long distance flights. He has always displayed the utmost determination. The success achieved by the wing has been largely due to this officer's skill and courage."

Apparently he was given leave while in North Africa and 'borrowed' his fighter plane to fly south, refuelling as required in Britich colony after British colony, to visit his family at home in South Africa. He was subsequently grounded for this before later being promoted to Group Captain.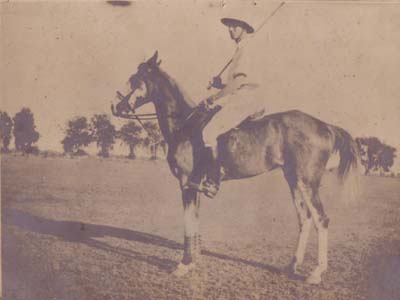 Ronald Brymer Beckett on his polo pony, Mary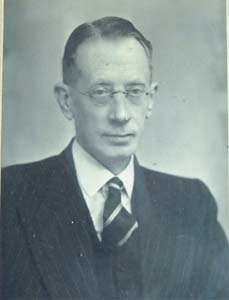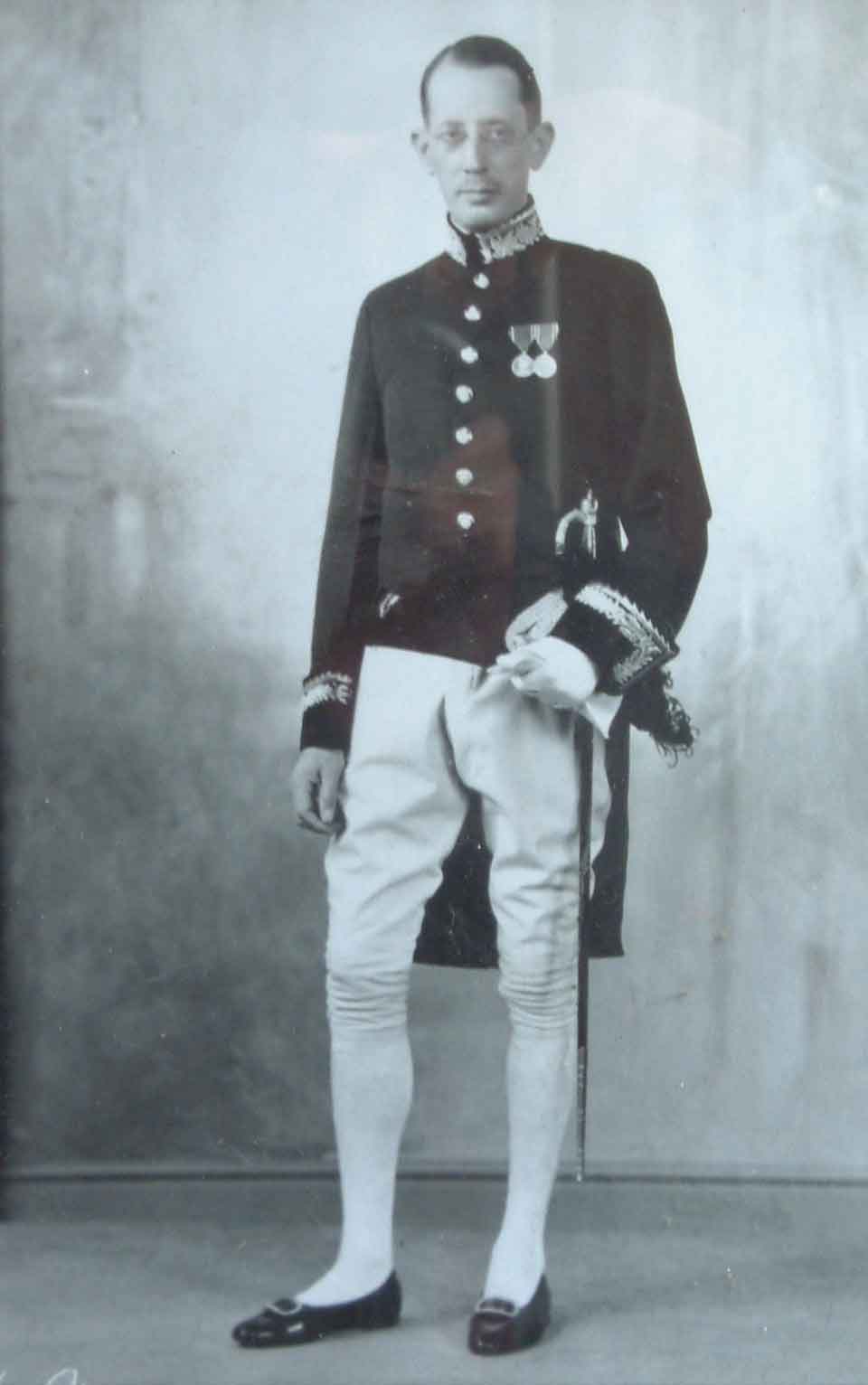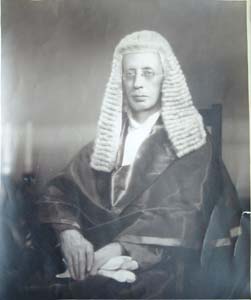 His Honour Justice Beckett
More photos below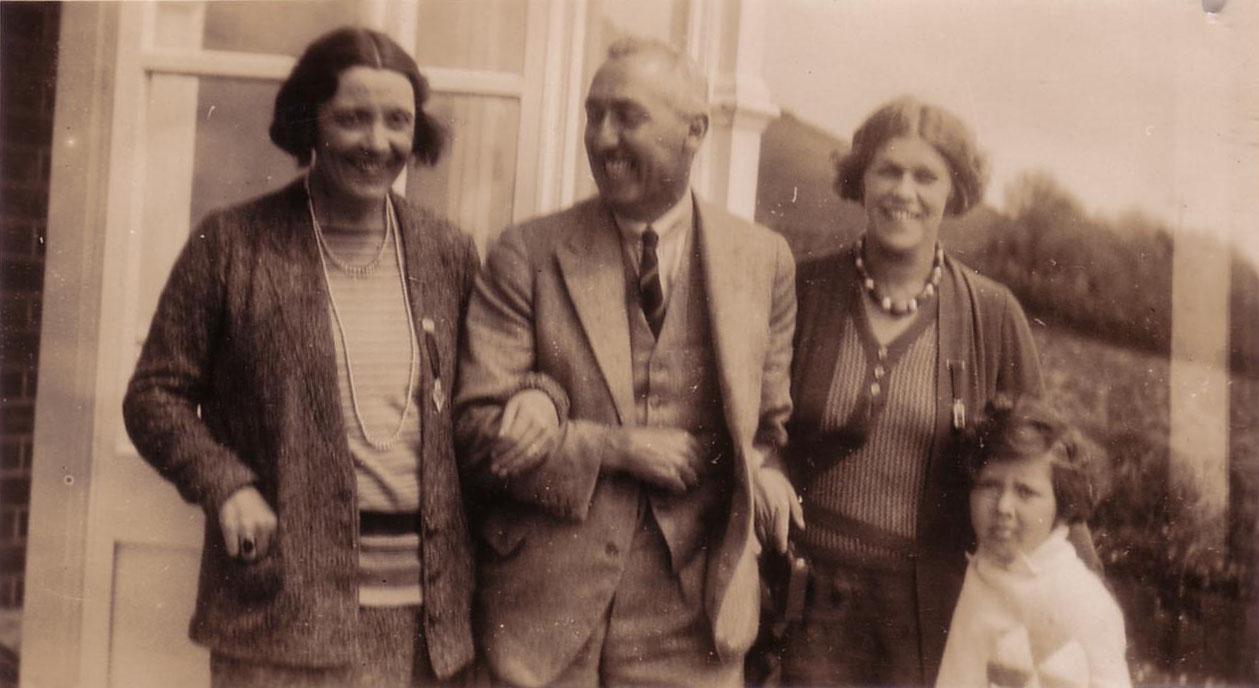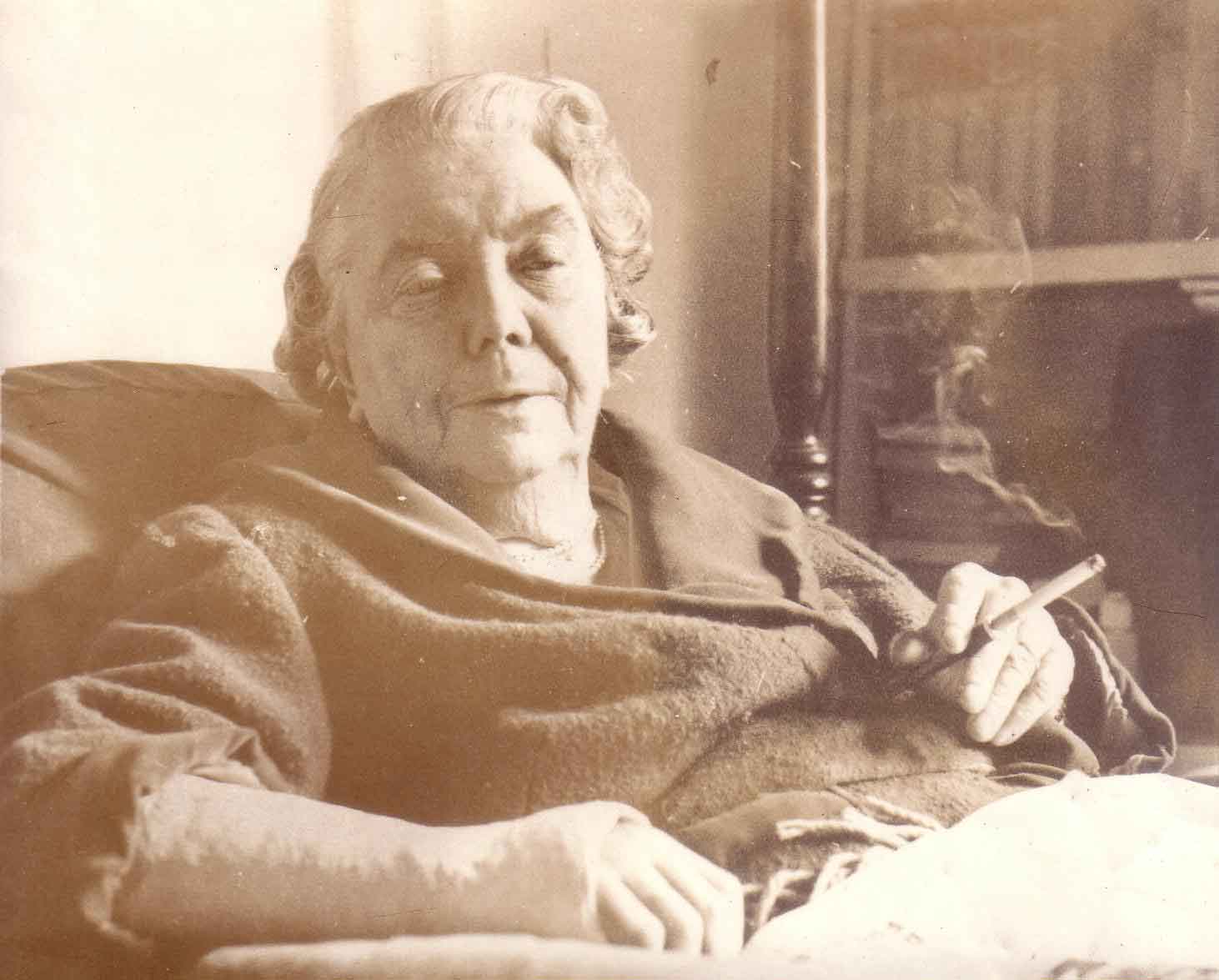 Norah Ford Anderson on left and in later life at her house at Worthing with her arm in plaster
More photos below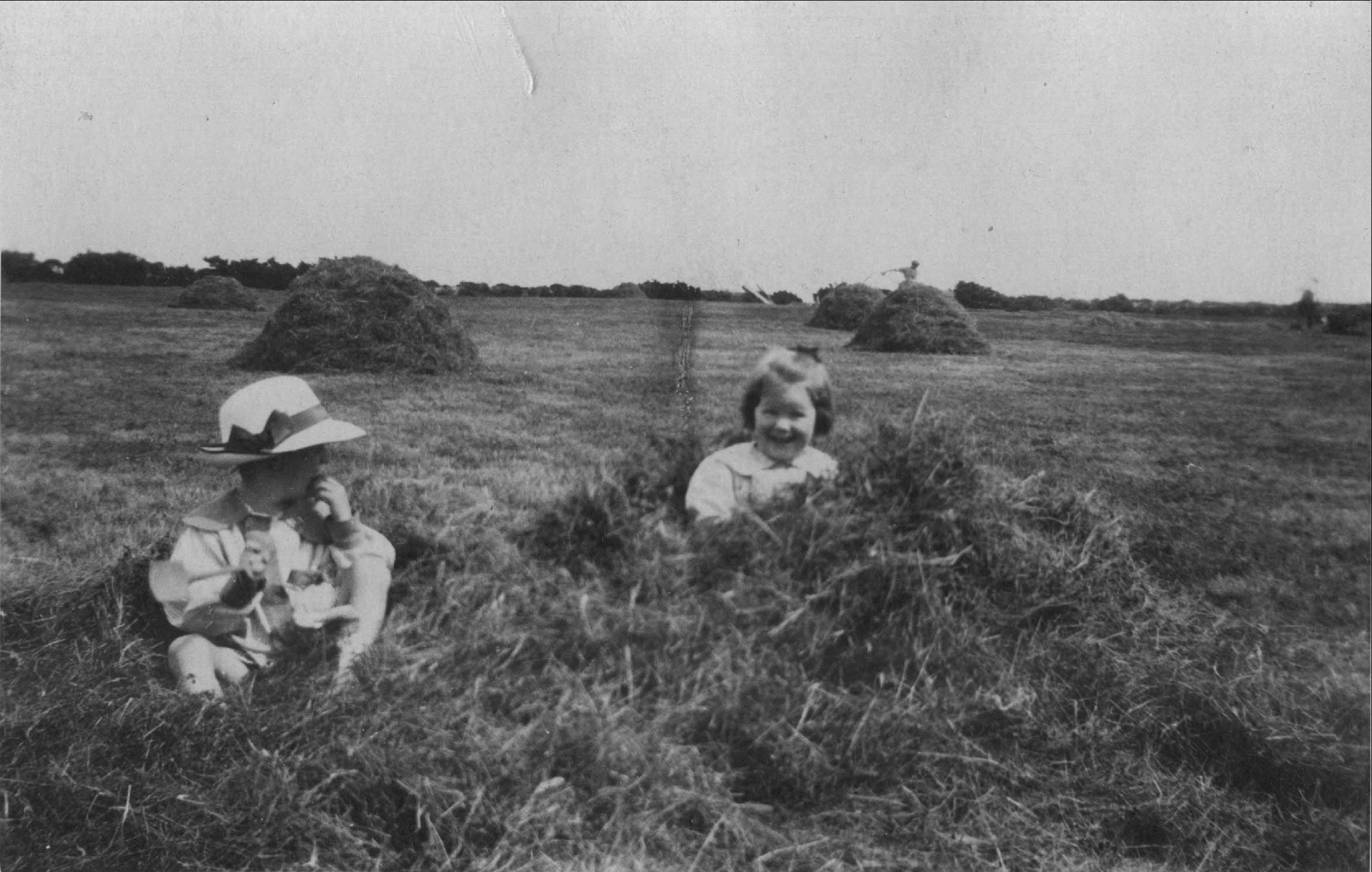 Antoinette "Toni" (and probably Gilberte "Gigi") Beckett in the hay
More photos below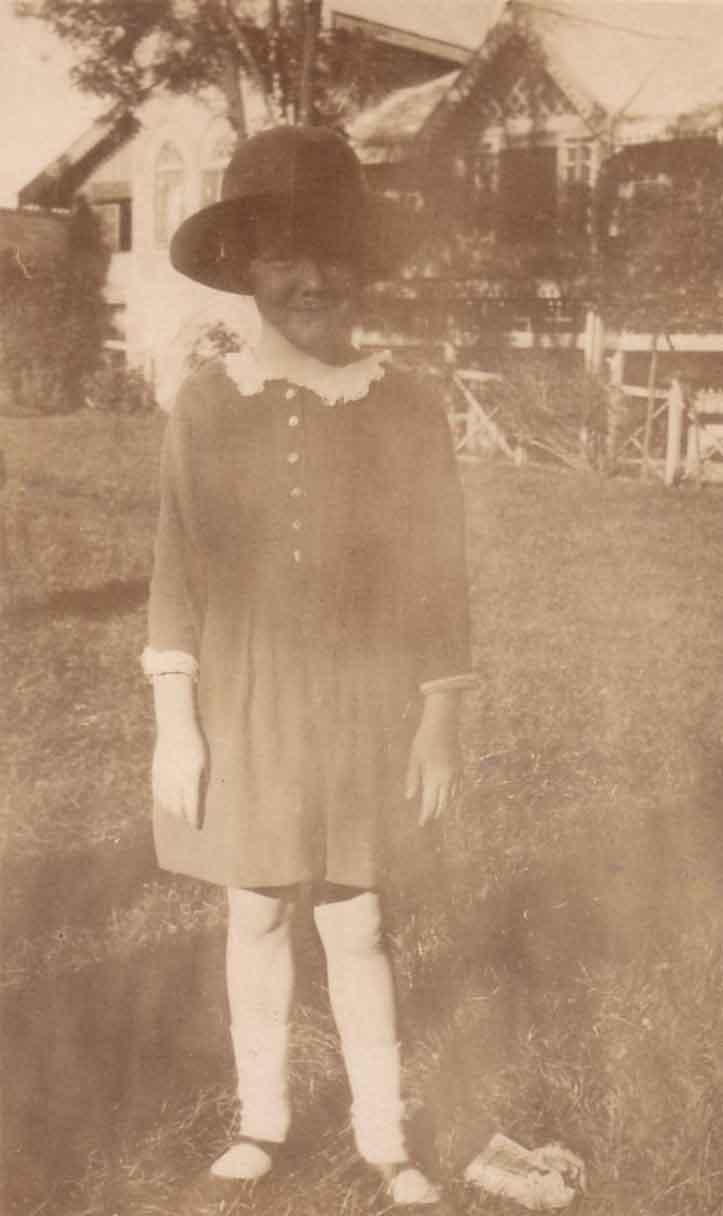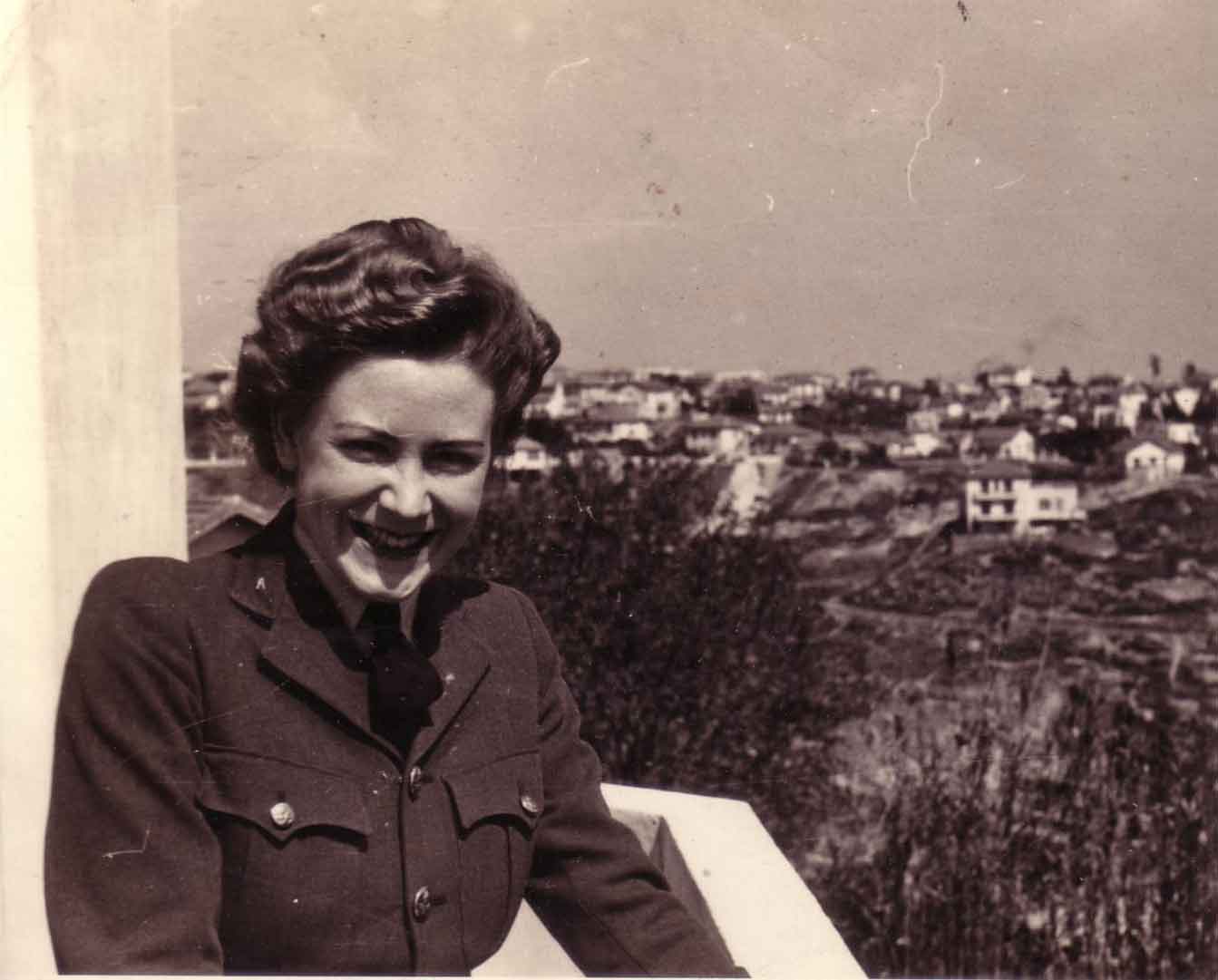 Antoinette Beckett (left) as a child and (right) at Les Altitudes, Algiers, March 1944
More photos below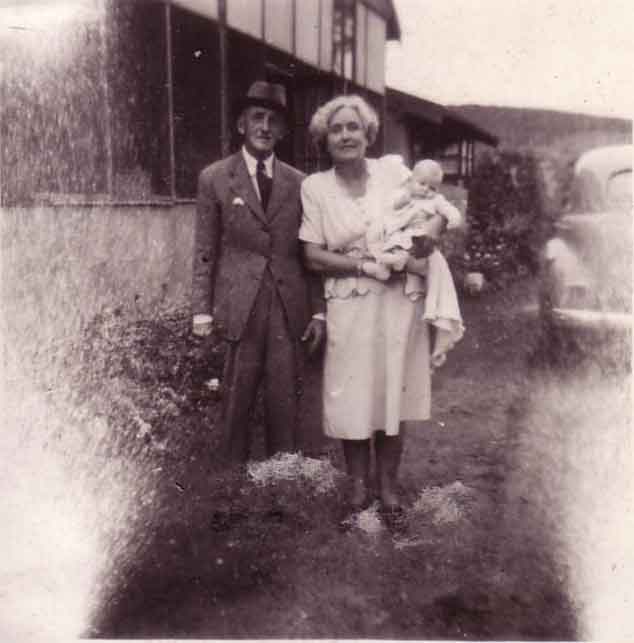 Ralf and Margaret Anderson with the 'Cheetah' [Francesca Haysom]
More photos below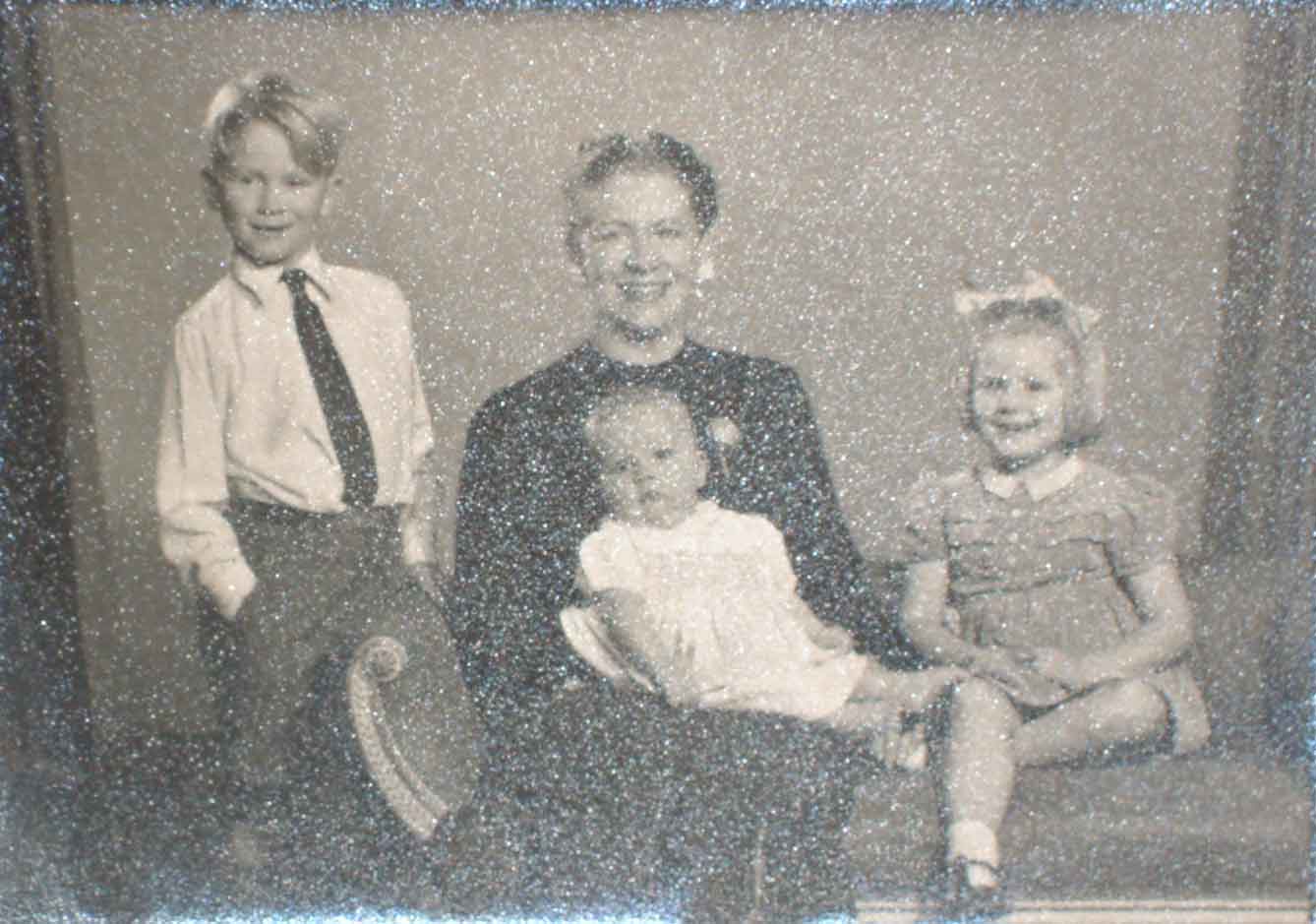 Antoinette Beckett with her three eldest children
More photos below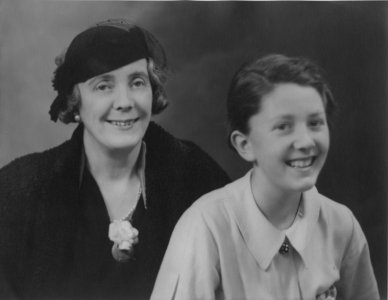 Norah Ford Anderson with young Elisabeth Beckett
---
Contact the author and navigate this site
---
Want to ask questions, offer information or pictures, report errors, suggest corrections or request removal of personal information? Contact author
Notes on sources
Anderson family tree
Information is largely taken from the book 'The Andersons of Peterhead'. This was based on the records made by John Anderson 1825/1903 [VIII 32], known as 'China John'. This was brought up to date in 1936 by Cecil Ford Anderson [X 17] and Agnes Donald Ferguson [CS 45 X b]. Many photographs were taken and compiled in an album by Olive Edis (daughter of Mary Murray, daughter of Andrew Murray (2) of Aberdeen). Corrections to both Janet Innes Anderson's and Alexander Murray's death dates from Robert Murray Watt and Iain Forrest.
Forrest family tree
Iain Forrest kindly supplied material to update the Forrest family (progeny of William Forrest) details.
Hibbert family tree
The information is largely taken from a tree compiled by F.B. (she knows who she is!) with extra material found by the author.
Murray family tree
The 'Genealogical Table showing various branches of the Murray family', from which this information was taken, was prepared by Alexander Murray of Blackhouse, extended by Andrew Murray - advocate - Aberdeen circa 1880 and further extended by Arthur Murray Watt 1972. The generational notation is the author's.
Pike family tree
Information from family sources as well as 'Burke's Landed Gentry' 1875
Stevenson family tree and many Stevenson and Anderson photos
Deepest thanks for some fantastic pictures and for writing the wonderful book 'Jobs for the Boys' to Hew Stevenson, which you can see on www.dovebooks.co.uk.
And the rest
Thanks also to all who have written in with information, advice, help and, most importantly, corrections.
© John Hibbert 2001-2013
11 May, 2021