Irvine Campbell Geddes
---
Generation 7vi / IX f
Contact the author and navigate this site
Irvine Campbell Geddes b.9 July in Scotland 1882 d.18 May 1962 at London
Son of Acland Campbell Geddes b.1831 d.1908 and Christina Helen McLeod Anderson b.1850 d.1914 aged 64.
Married 1 August 1911 at Oatlands Park, Surrey Dorothy Jefford Fowler b.December 1888 at Surbiton, Surrey d.1 July 1976 at Poole, Dorset, daughter of Sir George Fowler of Weybridge.
They had the following children:
M
i
Ford Irvine b.17 January 1913 at Woking, Surrey d.2 October 2002 at London
Married 8 December 1945 at Sydney, NSW, Australia Barbara Gertrude Vere Parry-Okeden b.28 May 1919 at Toowoomba, Queensland, Australia
M
ii
Ian Irvine b.1 January 1915 at London d.4 July 1978 at Holbrook, New South Wales, Australia.
Married 30 August 1939 Beverley Anketell Allen b.13 February 1919 at Melbourne, Victoria, Australia.
M
iii
Keith Irvine b.1918.
Married (1) at Strathpeffer, Rosshire, Scotland Marion "Moll" Olive Stirling b.17 August 1922 at Muir of Ord, Rosshire, Scotland d.14 January 1994 at High Wycombe, Buckinghamshire.
Other information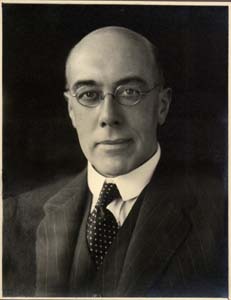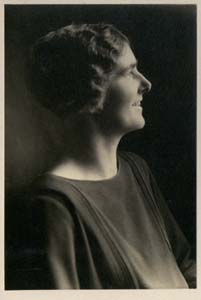 Irvine Campbell Geddes b.1882 and his wife, Dorothy Jefford Fowler
Irvine Campbell Geddes joined Anderson, Anderson & Co. in 1901, became partner in 1906, and subsequently director of Anderson, Green & Co; Chairman in 1935. Chairman, London General Shipowners Society 1925 - 6; Member of Lloyds Register of Shipping; Director Equitable Life Assurance Society; Director Bank of New South Wales (London Branch) etc.
---
Contact the author and navigate this site
---
Want to ask questions, offer information or pictures, report errors, suggest corrections or request removal of personal information? Contact author
Notes on sources
Anderson family tree
Information is largely taken from the book 'The Andersons of Peterhead'. This was based on the records made by John Anderson 1825/1903 [VIII 32], known as 'China John'. This was brought up to date in 1936 by Cecil Ford Anderson [X 17] and Agnes Donald Ferguson [CS 45 X b]. Many photographs were taken and compiled in an album by Olive Edis (daughter of Mary Murray, daughter of Andrew Murray (2) of Aberdeen). Corrections to both Janet Innes Anderson's and Alexander Murray's death dates from Robert Murray Watt and Iain Forrest.
Forrest family tree
Iain Forrest kindly supplied material to update the Forrest family (progeny of William Forrest) details.
Hibbert family tree
The information is largely taken from a tree compiled by F.B. (she knows who she is!) with extra material found by the author.
Murray family tree
The 'Genealogical Table showing various branches of the Murray family', from which this information was taken, was prepared by Alexander Murray of Blackhouse, extended by Andrew Murray - advocate - Aberdeen circa 1880 and further extended by Arthur Murray Watt 1972. The generational notation is the author's.
Pike family tree
Information from family sources as well as 'Burke's Landed Gentry' 1875
Stevenson family tree and many Stevenson and Anderson photos
Deepest thanks for some fantastic pictures and for writing the wonderful book 'Jobs for the Boys' to Hew Stevenson, which you can see on www.dovebooks.co.uk.
And the rest
Thanks also to all who have written in with information, advice, help and, most importantly, corrections.
© John Hibbert 2001-2013
28 February, 2021