Major-General Edward Dorrien Newbolt
---
Generation 1
Contact the author and navigate this site
Major-General Edward Dorrien Newbolt b.5 March 1838 d.26 July 1899.
Son of Reverend WR Newbolt b.1801 and Ann Francis Newbolt b.1798 of the Vicarage, Somerton, Somerset¹. More information
Married 8 April 1869 Ann 'Annie' Hibbert b.25 November 1848 d.4 January 1907, daughter of Sir John Tomlinson Hibbert KCB b.1824 d.6 November 1908 and Eliza Anne Schofield b. 16 August 1825 d.5 January 1877
They had the following children:
F
i
Edith Julia b.26 August 1871 d.16 April 1953 [picture] buried Field Broughton 20 April 1953.
Married Major Thomas Simpson Young of Broughton Hall b.1863 d.6 June 1931 buried Field Broughton 10 June 1931. Major Young had been married previously to Marion Susannah Young d.7 March 1918 buried Field Broughton 7 June 1931
F
ii
Cecil Mary b.5 June 1875 d.5 May 1936.
Married 2 September 1903 Brigadier Ernest Douglas Young b.1872 d.20 February 1957, apparently brother to Major Thomas Simpson Young (above).
F
iii
Gladys Henrietta 'Toby' b.6 February 1878.
Married [picture] August 1919 at Cartmel, Cumbria (we think) William H Drake d.15 March 1956.
Other information Back to top of page
¹ Nancy Langmaid kindly provided the 1841 census information for the Newbolt family residing in Somerton, Somerset (email received 20.31 8-12-2012).
| | | | | | |
| --- | --- | --- | --- | --- | --- |
| Address | Surname | First name | Age male | Age female | Occupation |
| Vicarage, Somerton | Newbolt | Reverend WR | 40 | | Clerk in Orders |
| | | Ann Francis | | 43 | |
| | | George Digby | 12 | | |
| | | Julia Matilda | | 10 | |
| | | Robert Henry | 8 | | |
| | | John Rice | 5 | | |
| | | Edward Dorrien | 3 | | |
| | | Cecilia Honesita | | 1 | |
Nancy adds that Dorien's elder brother had gone to university by 1841. He ended up as Dean of St Pauls Cathedral.
email dated 12-08-2014 10:56 from Judit Kiraly
Hello from Nice, I am currently researching some of the graves in the Caucade English cemetery of Nice. The Reverend George Digby Newbolt's grave is here, he died in Nice, he was in charge of a small chapel called the Carabacel Christchurch chapel. I have some bits and pieces of info but not sufficient for a one page bio. His father was also a priest, W.R. Newbolt and his only surviving son was in the army. He seems to have married at least twice. [...] I have a photo of the grave if you are interested. Regards, Judit Kiraly English Amercian Library, Nice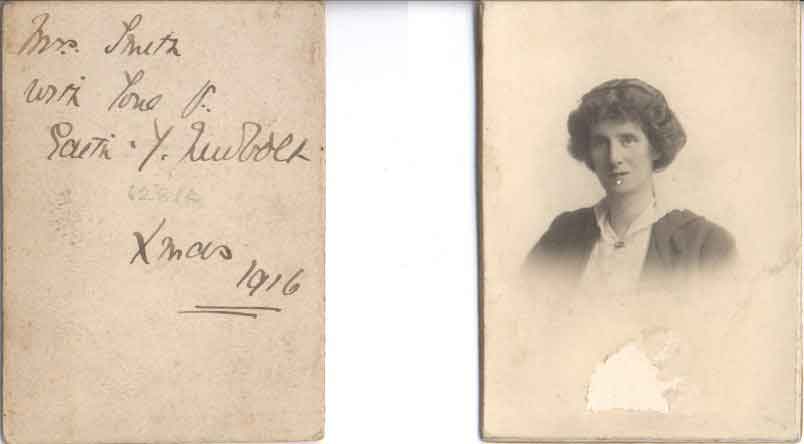 Edith Julia Newbolt b.26 August 1871 d.16 April 1953 aged 45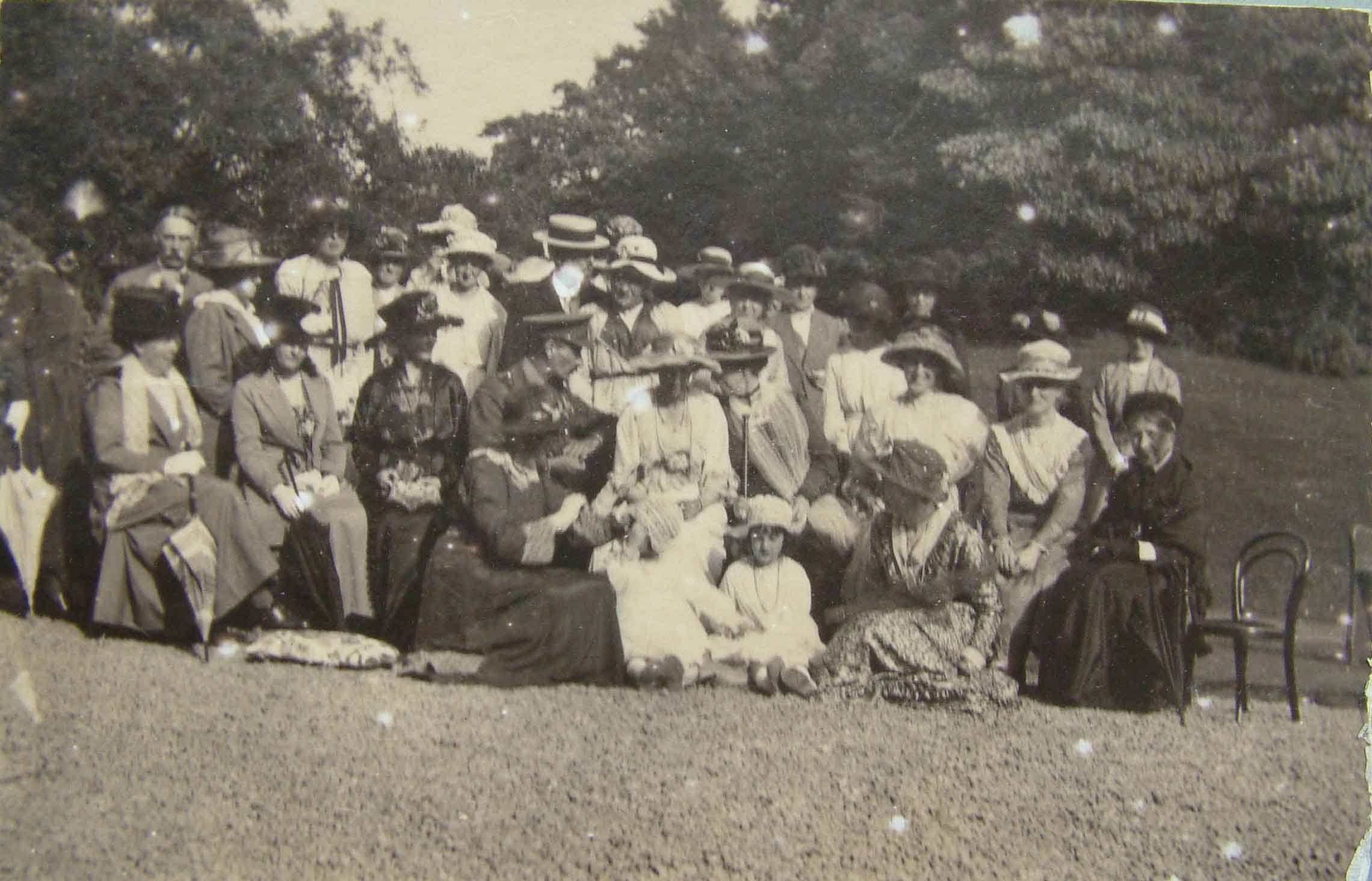 Colonel and Mrs Drake's wedding reception at Broughton Bank, Cartmel, August 1919
---
Contact the author and navigate this site
---
Want to ask questions, offer information or pictures, report errors, suggest corrections or request removal of personal information? Contact author
Notes on sources
Anderson family tree
Information is largely taken from the book 'The Andersons of Peterhead'. This was based on the records made by John Anderson 1825/1903 [VIII 32], known as 'China John'. This was brought up to date in 1936 by Cecil Ford Anderson [X 17] and Agnes Donald Ferguson [CS 45 X b]. Many photographs were taken and compiled in an album by Olive Edis (daughter of Mary Murray, daughter of Andrew Murray (2) of Aberdeen). Corrections to both Janet Innes Anderson's and Alexander Murray's death dates from Robert Murray Watt and Iain Forrest.
Forrest family tree
Iain Forrest kindly supplied material to update the Forrest family (progeny of William Forrest) details.
Hibbert family tree
The information is largely taken from a tree compiled by F.B. (she knows who she is!) with extra material found by the author.
Murray family tree
The 'Genealogical Table showing various branches of the Murray family', from which this information was taken, was prepared by Alexander Murray of Blackhouse, extended by Andrew Murray - advocate - Aberdeen circa 1880 and further extended by Arthur Murray Watt 1972. The generational notation is the author's.
Pike family tree
Information from family sources as well as 'Burke's Landed Gentry' 1875
Stevenson family tree and many Stevenson and Anderson photos
Deepest thanks for some fantastic pictures and for writing the wonderful book 'Jobs for the Boys' to Hew Stevenson, which you can see on www.dovebooks.co.uk.
And the rest
Thanks also to all who have written in with information, advice, help and, most importantly, corrections.
© John Hibbert 2001-2013
8 April, 2021