John Charles Jeans of Southampton
---
Generation 3
Contact the author and navigate this site
John Charles Jeans b.20 March 1856 at Southampton Freemantle.
Son of John Jeans b.1817 at Christchurch near Bournemouth and Maria Bulpit b.1831.
Married Mary Ann Ives b.18 December 1858 at Lambeth, daughter of an Ives and a Jane Bible.
They had 16 children in all, amongst whom:
F
i
Maria Alberta
M
ii
John Frederick d.October 1952
Married (1) Unknown having children
 Kathleen
 Mary
Married (2) Ethel Carter d.1940 having children
 Alberta, a surgeon,
 John Stanton, Church of England priest and naval chaplain
 George b.13 July 1924 d.5 December 1971, General Practitioner.
 (married 1951 June Heslop b.1927, having children
  Juliet b.1954,
  Sara b.1955,
  Timothy b.1957)
Married (3) Unknown (Lily?), previously married with her own children.
M
iii
Ernest
F
iv
Rebecca Louisa
Married Henry Caswell having a son
 Alec, somehow 'in paper', whether that was either publishing or paper bags.
F
v
Lavinia Nina
F
vi
Lulla
F
vii
Lillian Maud d.17 March 1956.
M
viii
George Henry b.3 December 1888 at London.
Married 16 August 1919 Daisy Dorothy Levens b.29 December 1895 at London SW17 d.4 July 1970 at Epsom.
F
ix
Anne Emily "Nan" b.5 January 1891
F
x
Nina. Named after Nina Ives.
M
xi
Arthur Ernest. Churchwarden at Forest Hill, South east London in 1956. Broker in the City.
Married Muriel. They had two daughters
 Beryl
 Doreen.
M
xii
Thomas Charles. Music teacher at Bembridge School, Isle of Wight and Windermere. Amateur astronomer of some note. He went blind in the 1950s, regained his sight after operations.
Married his nurse Elisabeth.
F
xiii
Mary died young.
F
xiv
Charles died young.
F
xv
Norah Mary [picture]. Automotive and electrical engineer, working with Rootes Group on fluid drive. Later took to the law and became a barrister in Commercial Law. Lived at Dolphin Square, London. Passed pilot's qualifications, and reputedly had a rich swiss boyfriend.
F
xvi
Lieutenant Commander Frederick Albert Cyprian RN d.13 October 1969. Name originates with St Cyprian's Church, Brockley. Joined the Navy in 1915 as a boy seaman.
Married Ailsa, having the following children:
 Valery, marine propulsion engineer;
 Ailsa
 Theodora
 Edwina, actress, lives in Zimbabwe.
Other information Back to top of page
John Charles Jeans was a shipwright apprenticed as a carpenter on The Great Northern Railway, working as far north as Watford, and the story goes that the style of station canopies changed at his leaving the company. He became master shipwright at Humphrey & Tennants yard on the Thames at Deptford.
The site of the yard, long gone, was identifiable up to the 1950's by massive sheerlegs then still standing on the foreshore below the yard site. JCJ is said to have worked on the fitting out of the Victoria & Albert Royal Yacht, and when the yard broke her up, he had a quantity of the mahogany from the boiler casings, from which he made the dining table which George & Daisy Jeans had for a wedding present.
Later he ran a cabinet-making business and is reputed to have made the Nelson display cases at Greenwich. he lived at one time at Brockley, Kent.
Lived at 94 Adelaide Road, Brockley (John lived at 54) then 3 Eastern Road, and before that 26 Adelaide Road. Adelaide Road houses backed on to or were close Hilly Fields, a large "open space" where George Henry was taken by John Charles to see last open air prize fight (illegal) in London. John Charles and Mary Ann buried in Brockley Cemetery in Ivy Lane in family plot.
The Ives family were from Ireland. Mary Ann Ives came from Dublin when very young in the 1860s. She had at least two sisters, Lulla and Nina.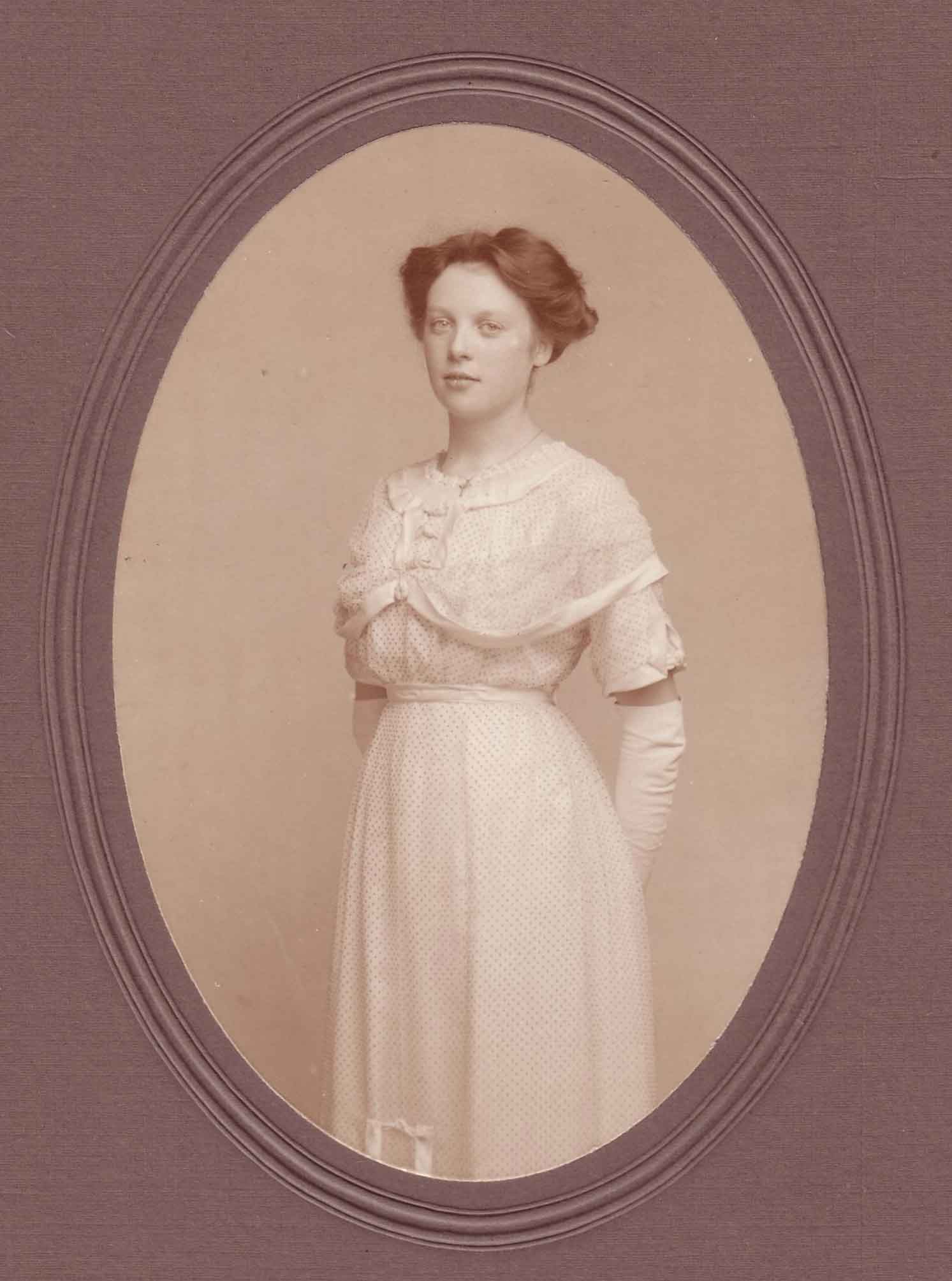 Norah Jeans
---
Contact the author and navigate this site
---
Want to ask questions, offer information or pictures, report errors, suggest corrections or request removal of personal information? Contact author
Notes on sources
Anderson family tree
Information is largely taken from the book 'The Andersons of Peterhead'. This was based on the records made by John Anderson 1825/1903 [VIII 32], known as 'China John'. This was brought up to date in 1936 by Cecil Ford Anderson [X 17] and Agnes Donald Ferguson [CS 45 X b]. Many photographs were taken and compiled in an album by Olive Edis (daughter of Mary Murray, daughter of Andrew Murray (2) of Aberdeen). Corrections to both Janet Innes Anderson's and Alexander Murray's death dates from Robert Murray Watt and Iain Forrest.
Forrest family tree
Iain Forrest kindly supplied material to update the Forrest family (progeny of William Forrest) details.
Hibbert family tree
The information is largely taken from a tree compiled by F.B. (she knows who she is!) with extra material found by the author.
Murray family tree
The 'Genealogical Table showing various branches of the Murray family', from which this information was taken, was prepared by Alexander Murray of Blackhouse, extended by Andrew Murray - advocate - Aberdeen circa 1880 and further extended by Arthur Murray Watt 1972. The generational notation is the author's.
Pike family tree
Information from family sources as well as 'Burke's Landed Gentry' 1875
Stevenson family tree and many Stevenson and Anderson photos
Deepest thanks for some fantastic pictures and for writing the wonderful book 'Jobs for the Boys' to Hew Stevenson, which you can see on www.dovebooks.co.uk.
And the rest
Thanks also to all who have written in with information, advice, help and, most importantly, corrections.
© John Hibbert 2001-2013
28 February, 2021