John Percy Maghull Hibbert MC of the Hermitage, Kenilworth
---
Generation Number
Contact the author and navigate this site
John Percy Maghull Hibbert MC of the Hermitage, Kenilworth [picture] b.27 April 1885 d.4 November 1975.
Son (ii) of Percy John Hibbert b.27.6.1850 d.29.9.1926 and Emily Augusta Diana Yates b.20 July 1853 d.15 October 1942 More information
Married 7 September 1915 Olive Helen Kershaw [picture] d.20 November 1968
They had the following children:
M
i
Thomas de Betham [picture] b.19 September 1921 d.23 May 2010.
Married (1) 25 December 1945 Mary McIver b.17 January 1917.
Married (2) 22 November 1973 Johan Fairlie Keay b.1921.
M
i
Nowell [picture] b.25 April 1923 killed in action 29 January 1945.
F
i
Nancy Diana [picture] b.1926.
Married (1) 25 August 1948 Peter Hawker.
Married (2) 2 July 1955 Robert Bernard Coulson b.1921.

11 November, 2012

Other information Back to top of page

Studied at King's College Cambridge, worked as civil engineer in Torpedo factory in Scotland after World War 1. Later became ill, and, on recovery, farmed pedigree Jersey cows at the Hermitage, Kenilworth.

He believed that Elijah Hibbert's mother (or grandmother?) was a 'warming pan baby' from one of the Earls of Atholl, bearing out a supposed Murray connection.

Nowell Percy Hibbert's war record is mentioned on bombercrew.com, and lostaircraft.com. The details given are as follows:- "Flying Officer Nowell Hibbert was serving as Bomb Aimer on board Lancaster Mk.III PB186 coded GT-A for an operation to Stuttgart on January 28/29 1945. The aircraft departed from Upwood at 2020hrs but crashed at Vaihingen near Stuttgart killing all of the crew on board including F/O Nowell Hibbert. Flying Officer Nowell Percy Hibbert DFC RAFVR was the son of Major John Percy Maghull Hibbert MC and Olive Helen Hibbert of The Hermitage, Kenilworth. He was born on the 25th April 1923 and having volunteered for the Air Force, read Mathematics at Trinity Hall, Cambridge, for a year, and then went to Canada for training, becoming a Pathfinder Marker. His Distinguished Flying Cross was gazetted on 27th March 1945. He had completed and impressive 48 sorties prior to his death. All of the crew were originally buried in the local Friedhof cemetery, later being re-interred in Durnbach War Cemetery. Of the eight Lancasters of 156 Squadron taking part in the op to Stuttgart, theirs was the only one lost.

Photos below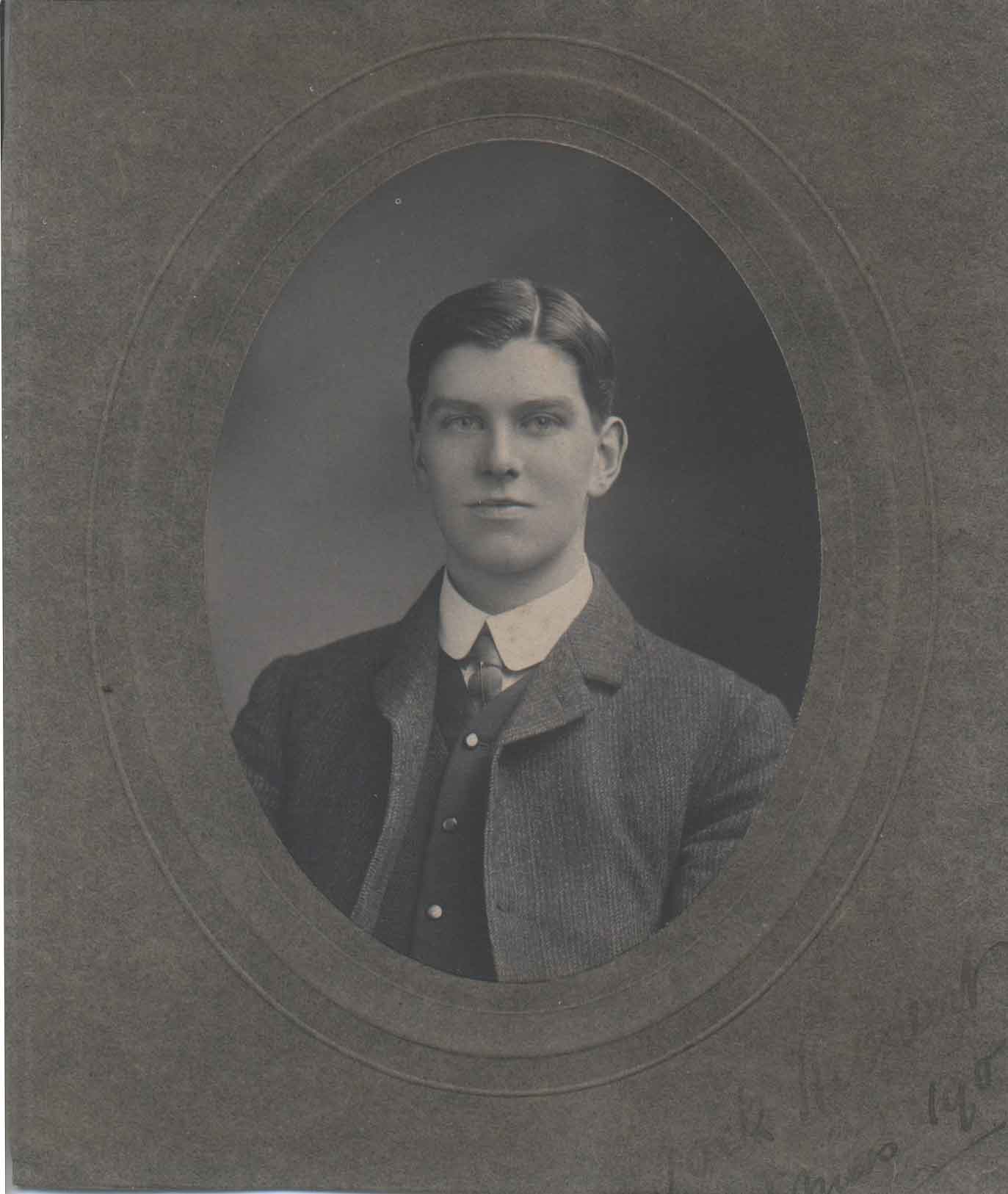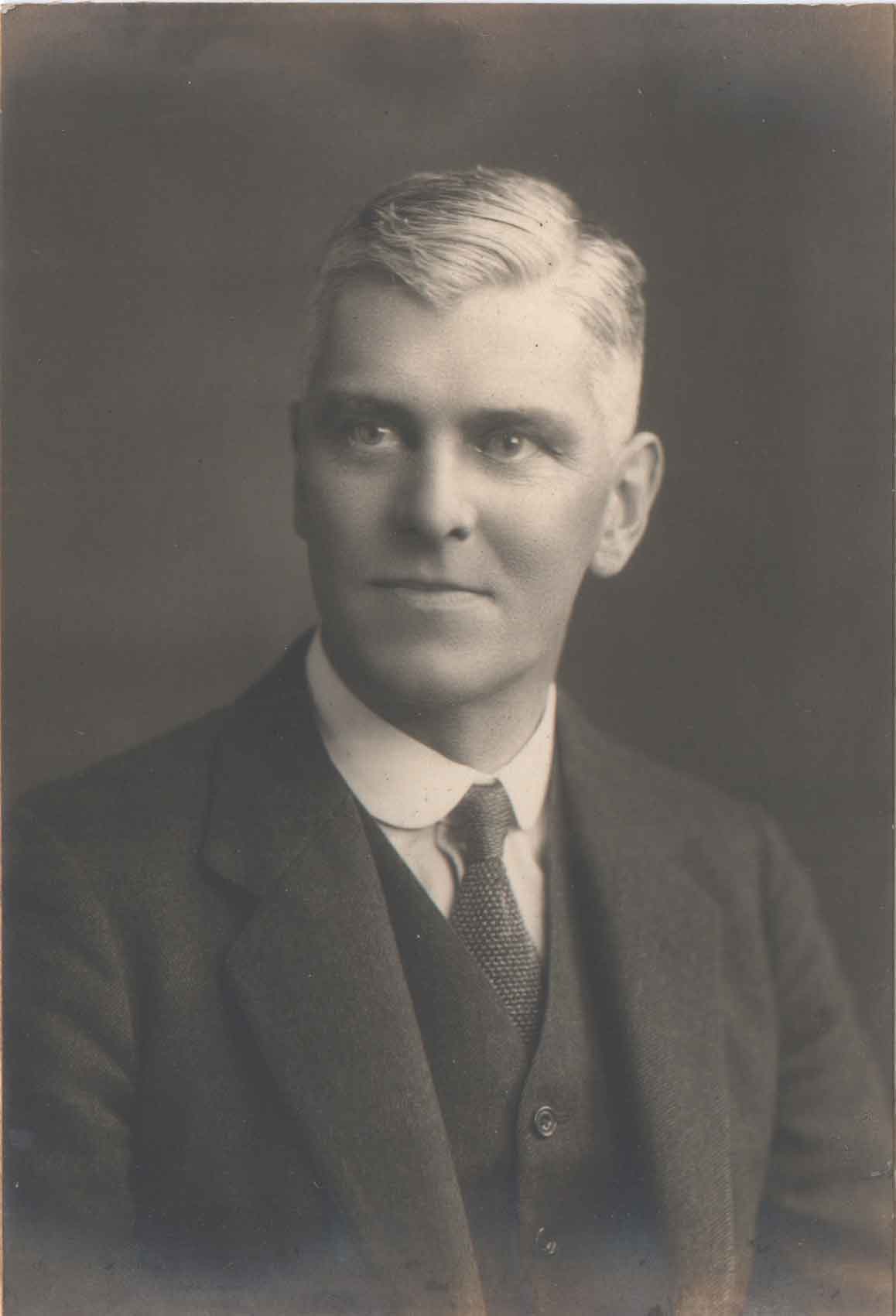 John "Jock" P. Maghull Hibbert b.27 April 1885 d.4 November 1975
More photos below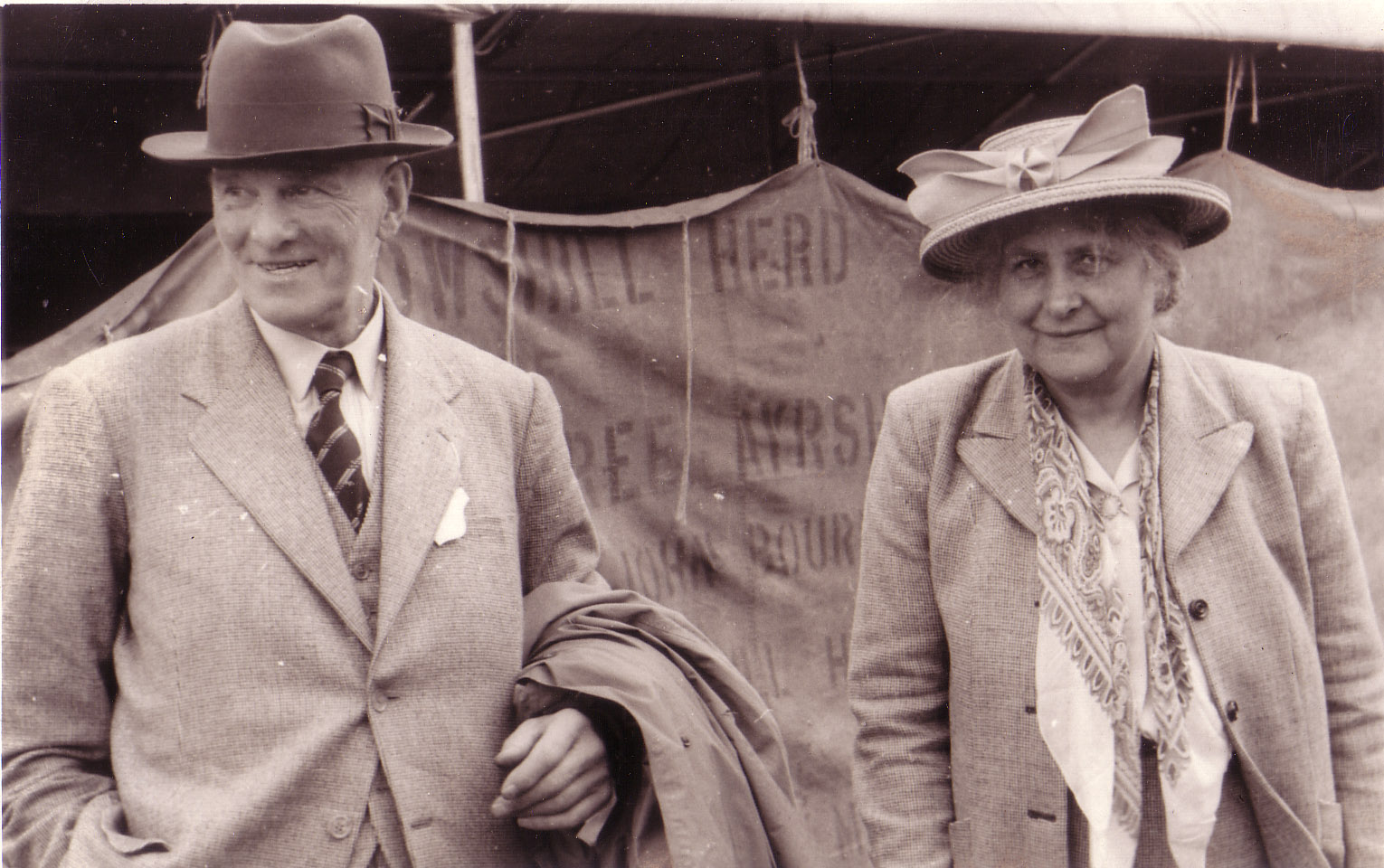 Jock Hibbert and Olive Kershaw
More photos below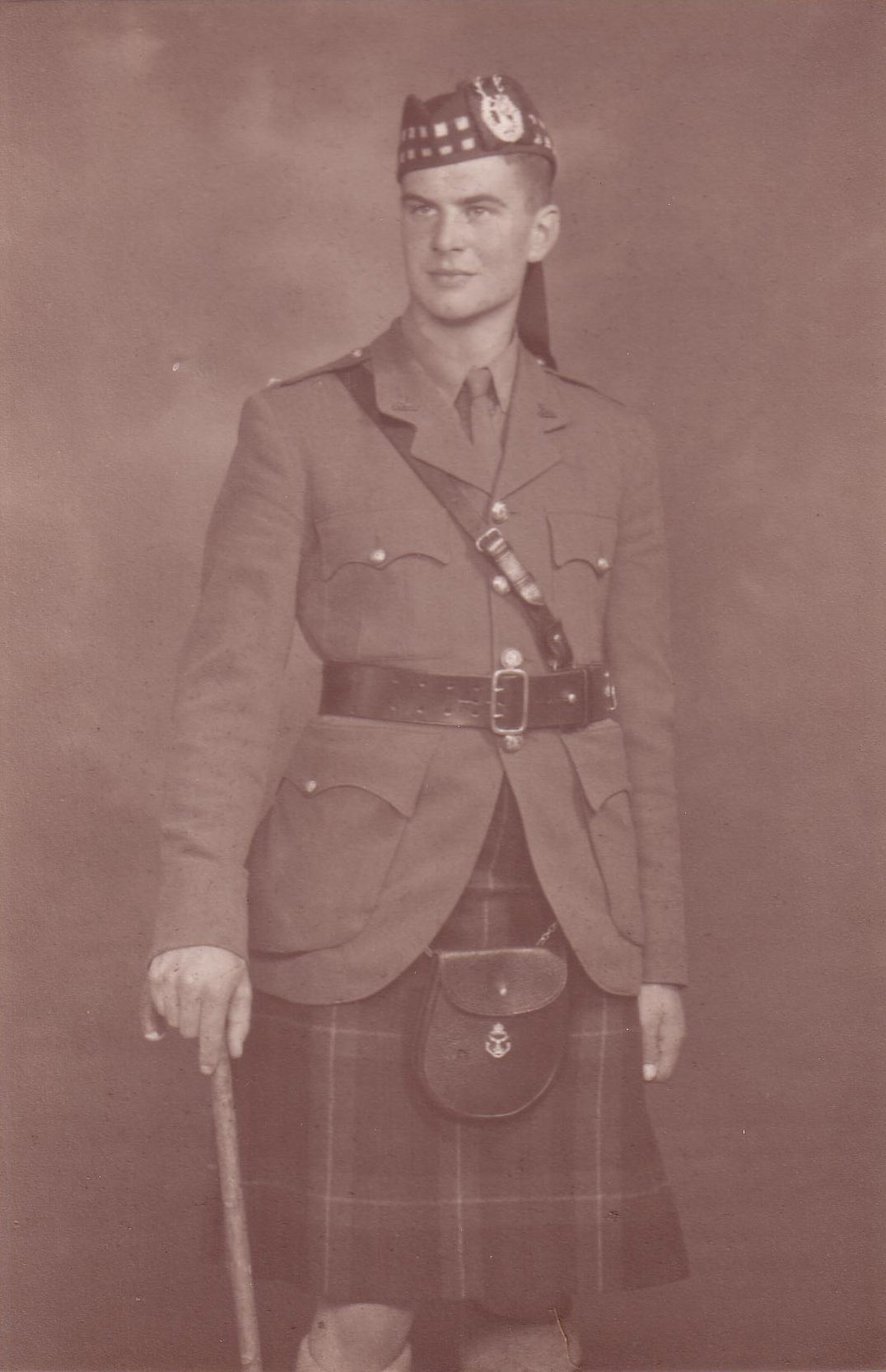 Thomas de Betham Hibbert
More photos below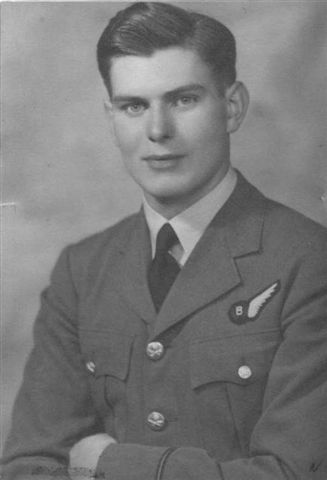 Nowell Percy Hibbert DFC RAFVR alongside a photo of his grave, for which many thanks to Anthony Whitworth¹
Email received 14:13 11.11.2012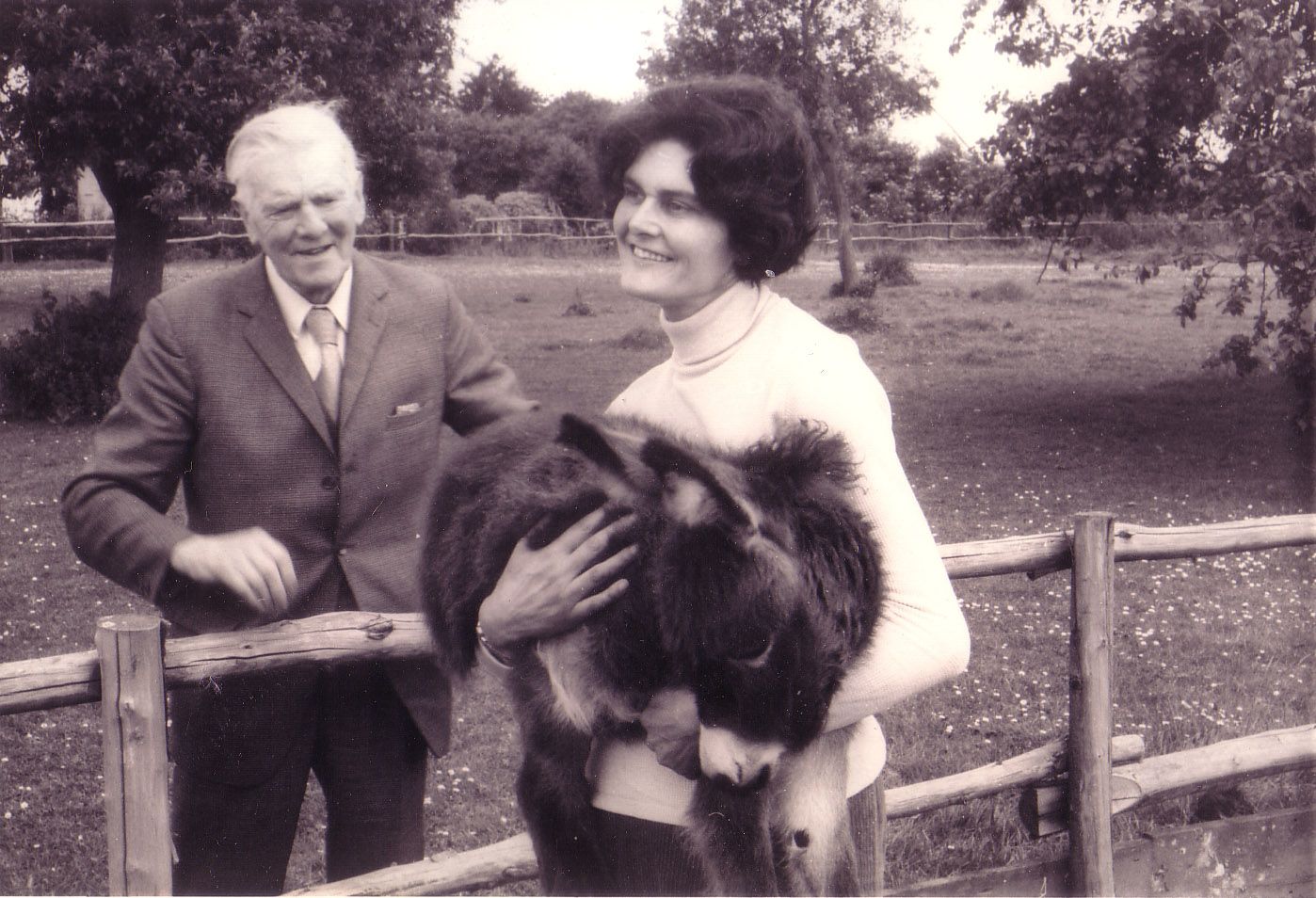 Jock and Nancy Hibbert
---
Contact the author and navigate this site
---
Want to ask questions, offer information or pictures, report errors, suggest corrections or request removal of personal information? Contact author
Notes on sources
Anderson family tree
Information is largely taken from the book 'The Andersons of Peterhead'. This was based on the records made by John Anderson 1825/1903 [VIII 32], known as 'China John'. This was brought up to date in 1936 by Cecil Ford Anderson [X 17] and Agnes Donald Ferguson [CS 45 X b]. Many photographs were taken and compiled in an album by Olive Edis (daughter of Mary Murray, daughter of Andrew Murray (2) of Aberdeen). Corrections to both Janet Innes Anderson's and Alexander Murray's death dates from Robert Murray Watt and Iain Forrest.
Forrest family tree
Iain Forrest kindly supplied material to update the Forrest family (progeny of William Forrest) details.
Hibbert family tree
The information is largely taken from a tree compiled by F.B. (she knows who she is!) with extra material found by the author.
Murray family tree
The 'Genealogical Table showing various branches of the Murray family', from which this information was taken, was prepared by Alexander Murray of Blackhouse, extended by Andrew Murray - advocate - Aberdeen circa 1880 and further extended by Arthur Murray Watt 1972. The generational notation is the author's.
Pike family tree
Information from family sources as well as 'Burke's Landed Gentry' 1875
Stevenson family tree and many Stevenson and Anderson photos
Deepest thanks for some fantastic pictures and for writing the wonderful book 'Jobs for the Boys' to Hew Stevenson, which you can see on www.dovebooks.co.uk.
And the rest
Thanks also to all who have written in with information, advice, help and, most importantly, corrections.
© John Hibbert 2001-2013
28 February, 2021