Frederick "Fritz" Bovet
---
Generation Number
Contact the author and navigate this site
Frederick "Fritz" Bovet [picture] b.1825 at Islington, London d.15 November 1913 at London.
Son of unknown
Married 14 September 1871 at English Episcopal Church, Lyon, France Mary Love Haden b.1825 at Brompton, London d.26 March 1928 at London, daughter of Charles Sydenham Haden, a silk-manufacturer in Lyon and British Vice-Consul, and Mary Love Boott ².
They had the following children:
M
i
George b.5 September 1872 at Westminster, London d.29 January 1885 at Westminster, London
M
ii
William [picture] b.15 August 1874 at 3 Victoria Street, London SW d.5 July 1918 on active service¹. His probate notice² reads
"William Bovet of Kirkee in India Lieutenant-Colonel R.E. d. 5 July 1918 in France on active service. Probate London 2 October to Frederick Francis Bovet second-Lieutenant Army Ordnance Department".
¹The Morning Post (London, England), Tuesday, August 18, 1874; pg. 8; Issue 31866
F
iii
Mary Elizabeth b.1876 at Westminster, London.
M
iv
Frederick Francis b.4 September 1878 at 3 Victoria Street, London SW d.1956 at Worthing, Sussex.
Married 15 September 1908 at St Peter's Church, Hampstead Eliane Gabrielle Ford Anderson b.1875 d.1964.
F
v
Lucy Emma b.25 January 1882 at Westminster, London d.21 April 1918 at London
Married May 1909 Allan Graham Niven b.20 June 1878 at Cheddington, Buckinghamshire d.1 July 1916 on active service at La Boiselle, France. They had a son:
 Michael Graham b.1913 d.1973 [picture]
 (married Beulah Margaret Hurst b.1927 d.2007 [picture] having children
  Alan Graham b.1952
  William Graham b.1960).¹

¹ Emails from Alan Graham Niven sent 26 January 2021 05:52 and 07 February 2021 17:29

7 February, 2021

Other information Back to top of page

"Fritz" was a merchant in China and London, who, though born in England, clearly had french connections and was Vice-Consul for France at Canton. He was related to the Bovet watch business. See this article on a chinese music box which mentions Fritz. Please let me know if this link stops working: its text is 'commented out' below this.


See the swiss Bovet page.


²The detailed references to dates &c. on this page were largely supplied by Rosemary Haden (emails (1) sent 24-08-2010 02:21 NZ time, received 23-08-2010 05:36 (2) sent 29 August 2010 02:42 NZ time, received 28-08-2010 05:54)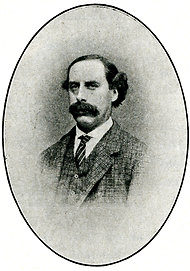 Frederick "Fritz" Bovet b.1825 d.15 November 1913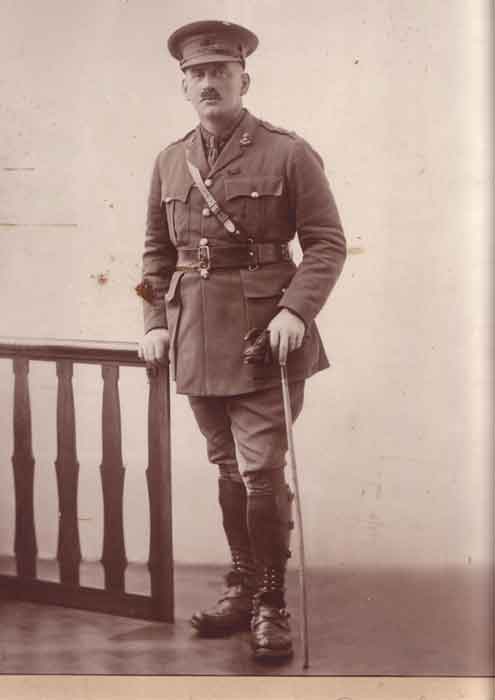 Colonel William Bovet b.1874 d.1918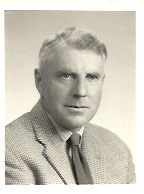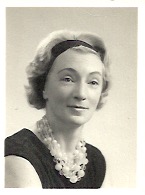 Michael Graham Niven and Beulah Margaret Hurst
---
Contact the author and navigate this site
---
Want to ask questions, offer information or pictures, report errors, suggest corrections or request removal of personal information? Contact author
Notes on sources
Anderson family tree
Information is largely taken from the book 'The Andersons of Peterhead'. This was based on the records made by John Anderson 1825/1903 [VIII 32], known as 'China John'. This was brought up to date in 1936 by Cecil Ford Anderson [X 17] and Agnes Donald Ferguson [CS 45 X b]. Many photographs were taken and compiled in an album by Olive Edis (daughter of Mary Murray, daughter of Andrew Murray (2) of Aberdeen). Corrections to both Janet Innes Anderson's and Alexander Murray's death dates from Robert Murray Watt and Iain Forrest.
Forrest family tree
Iain Forrest kindly supplied material to update the Forrest family (progeny of William Forrest) details.
Hibbert family tree
The information is largely taken from a tree compiled by F.B. (she knows who she is!) with extra material found by the author.
Murray family tree
The 'Genealogical Table showing various branches of the Murray family', from which this information was taken, was prepared by Alexander Murray of Blackhouse, extended by Andrew Murray - advocate - Aberdeen circa 1880 and further extended by Arthur Murray Watt 1972. The generational notation is the author's.
Pike family tree
Information from family sources as well as 'Burke's Landed Gentry' 1875
Stevenson family tree and many Stevenson and Anderson photos
Deepest thanks for some fantastic pictures and for writing the wonderful book 'Jobs for the Boys' to Hew Stevenson, which you can see on www.dovebooks.co.uk.
And the rest
Thanks also to all who have written in with information, advice, help and, most importantly, corrections.
© John Hibbert 2001-2013
28 February, 2021